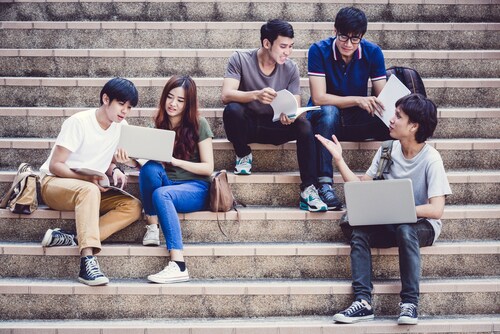 Maintaining a biobank often requires a delicate balance toward obtaining as many patient samples as possible while also respecting the best interests of patients. For young patients, mainly children and adolescents, there are no clearly defined requirements for participation.
Typically, it is the parents who give consent on behalf of the child, but as the child ages, they may want to be more involved in the decision process, particularly as their understanding and awareness increase. According to Kong et al., some studies suggest that ability comes when a child is between 7 and 14 years old.1 However, even if children do give consent, there is a lack of legality when children express agreement, since a signed document from a child would not be considered legally binding. Because of the many complications associated with obtaining consent from minors, Kong et al. surveyed adolescents aged 14 to 18 years along with their parents to better understand their unique perspectives on this matter.
The first group surveyed included adolescents being treated at British Columbia Children's Hospital in the oncology, cardiology and orthopedic departments. This was done in order to compare views from those being treated for potentially life-threatening conditions (oncology), versus chronic diseases (cardiology) and short-term medical conditions (orthopedics). These participants were given the option to participate while in clinic waiting rooms.
The other group of adolescents were (healthy) high school students from three different schools in Vancouver, British Columbia. The students were given a take-home package containing an informational letter, a parental permission form, a parental survey and an adolescent survey. The researchers note that the instructions stated both school and hospital participants were to complete surveys independently, to maintain integrity of adolescent versus parental responses.
A team of experts in biobanking, pediatric pathology, ethics and statistics helped develop the survey, which included two questions each to address specimen donation, assent and re-consent. Additionally, it also asked participants whether they had ever heard of a biobank. The survey was made up of categorical responses or five-point Likert scales, where 1 was the positive response and 5 the negative response. It also contained three open-ended questions that asked about existing health conditions and prescribed medications used by the participant.
The surveyors collected 423 surveys from clinics and schools. Of those, the vast majority of adolescents and parents had never heard of a biobank, or had an incorrect understanding of what a biobank is (clinic adolescents: 86%, n = 95; clinic parents: 82%, n = 75; school adolescents: 85%, n = 98; and school parents: 92%, n = 96).
The researchers asked participants about how willing they were to donate certain samples, including a leftover sample from a medical procedure, an extra sample taken during a medical procedure and a sample from a not medically necessary procedure for the purpose of donation only. For all participants, including clinic and students, the willingness to donate decreased with invasive procedures.
Participants were also asked about the willingness to donate DNA. Clinic parents were most willing (59%, n = 54) for their child to donate DNA, followed by clinic adolescents (52%, n = 57), school adolescents (47%, n = 54) and school parents (34%, n = 35).
When asked to suggest an appropriate age for patient assent, the median suggested in both adolescent groups was 14.5 years and 16 years in both parental groups. Along with this, at least half of all participant groups felt it was important that biobanks obtain re-consent when the child reached legal maturity (clinic adolescents: 50%, n = 53; clinic parents: 64%, n = 58;  school adolescents: 55%, n = 62; and school parents: 63%, n = 64).
In general, adolescent individuals and their parents who were part of the clinic cohort were more willing to donate samples than adolescents from schools, with parents of students also giving the most conservative responses to biobank participation. What's more, the majority of all adolescents surveyed were not only willing to participate in biobanking, but wanted to be involved in the decision process with re-consent as an option. Researchers should be aware of these desires to best maintain trust between patients and biobanks.
Reference
1. Kong, C.C., et al. (2016) "Opinions of adolescents and parents about pediatric biobanking," Journal of Adolescent Health, 58(4) (pp: 47–80). doi: 10.1016/j.jadohealth.2015.12.015.