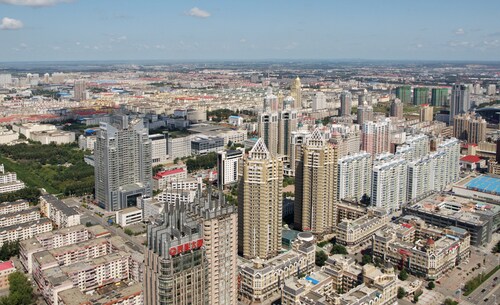 In 2009, researchers established a biobank at the Harbin Medical University Cancer Hospital (HMUCH) in China. The biobank contains nearly 100,000 biospecimens, including high-quality human breast cancer samples, matched blood samples and adjacent normal tissues. Zhang et al. (2016) report on the biobank's establishment and evaluate the quality of its biospecimens under a variety of storage conditions and periods.1
When the biobank was established in 2009, breast cancer was the most widespread malignancy among Chinese women, so there was a need for high-quality, well-annotated biospecimens for growing personal medicine and translational medicine programs. The biological samples at HMUCH are from women diagnosed with breast cancer and from healthy donors. None of these samples were prepared with more than a 10-minute window between sample collection and freezing.
Zhang et al. randomly selected 72 aliquots of breast cancer samples from 24 individuals collected between 2009 and 2014. They used these samples to analyze morphology and stress markers, RNA yield, and RNA integrity number (RIN) measurements. They also performed cDNA synthesis and quantitative real-time polymerase chain reaction (PCR).
Morphological examination of frozen samples revealed that there was no significant cellular decomposition. Furthermore, the researchers found that 13 of the patients analyzed had no carcinoma percentage, while 59 had high carcinoma percentage. RIN examination indicated that 10.2% (n = 7) of the samples were unreliable for demanding downstream procedures (RIN < 5). Storage conditions significantly affected RNA quality. Compared with the samples stored at –80°C, preservation in RNAlater/–80°C significantly improved the RNA yield and integrity (p < 0.05), as assessed by the concentration and RIN. Tissues preserved under different conditions and for different lengths of time had stable gene expression levels. Researchers have published 43 articles that used human samples collected by the HMUCH biobank since its establishment.
Zhang et al. remark that their results demonstrated that the storage conditions for the biospecimens adopted by the HMUCH biobank are suitable for long-term (5-year biobank storage) sample preservation because RNA yield, RNA integrity, gene expression and morphological examination of tissues did not significantly increase in breast cancer specimens. They also note that it is the largest and earliest institution in China that governs human breast cancer specimen gathering, handling, storing, and tracking for personalized medicine and translational medicine research.
Reference
Zhang, G., et al. (2016) "A high-quality biobank supports breast cancer research in Harbin, China," Biopreservation and Biobanking [Epub ahead of print].