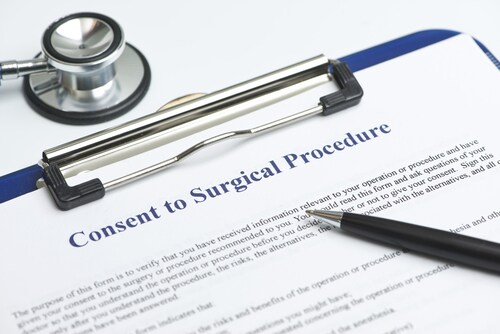 Australians demonstrate exceptional willingness to donate biospecimens for future unspecified research approved by a human research ethics committee (HREC). This includes both cancer tissue donors (95%) and the general public (85%). In fact, there are reports of consent rates as high as 99% in Australia. However, despite support by philanthropic and public donations and governments, the future of biobanking is uncertain in Australia.
At a state level, many policies and processes are often reinvented at local and statewide levels, say Gedye and Fleming (2016).1 National consent processes are a major obstacle to biobanking, as they prevent researchers from gaining timely access to samples because they require patients to reconsent.
Gedye and Fleming advocate waiving consent for biobanking because of Australia's high levels of consent. They argue that this is a feasible suggestion because consent for biobanking is already embedded in existing routine admission forms in public hospitals. They also suggest that consent for surgical procedures is sufficient to allow the routine storage of biomaterials to be used in HREC-approved research. Furthermore, the authors postulate that this data could be linked to a patient's medical record and stored in a confidential, encrypted and secure manner.
The authors propose that samples could be collected and stored for research as part of the hospital admission process, pending the patient's subsequent consent. They argue that physicians perform approximately 40,000 surgical procedures for cancer in Australia every year. The cost to collect samples needs to be weighed against the potential future savings that come about as a result of research that individualizes, optimizes and improves treatments. They argue that when researchers and physicians discard unique cancer samples from patients, they forgo potential advances in cancer research.
Gedye and Fleming acknowledge that their rationale is provocative, but they simultaneously pose the following question: why can't we routinely store biospecimens to be used in ethical, scientifically robust research, based on the surgical consent that the patient has already provided?
Reference
1. Gedye, C. and Fleming, J. (2016) "Forsaking cures for cancer: Why are we discarding the tumour biospecimens of most patients?" The Medical Journal of Australia, 204(8) (pp. 297–298).