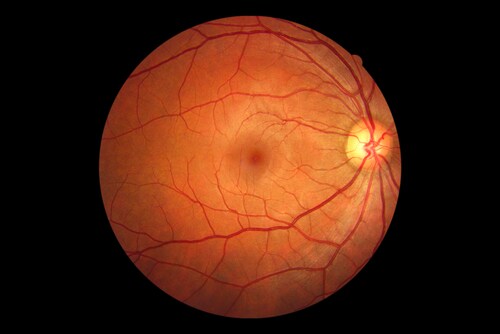 Donor stem cells may be key to treating retinal degenerative diseases like age-related macular degeneration, glaucoma, retinopathy of diabetes, Stargardt disease and retinitis pigmentosa. Collectively, these conditions make up the major sources of severe, progressive visual impairment in the developed world. Unfortunately, access to the requisite fresh posterior eye tissue (vitreous, retina and choroid) is currently limited. According to Luznik et al. (2015), biobanks could fill the gap, meeting the need for properly preserved and stored fresh retinal tissue with validated, histocompatible retinal donor grafts or donor cell suspensions.1
To illustrate this potential, the researchers point out that the Veneto Eye Bank Foundation of Venice, Italy, harvested 1,100 eye globes in 2014. Of these, the biobank could collect the corneas from 60%, leaving 40% still suitable for the harvesting of retinal and choroidal tissues for scientists and ophthalmologists. This, coupled with the capability of connecting the tissues with epidemiological data, could prove a boon to scientists investigating the retinal genome and transcriptome. In addition to better understanding the mechanisms that underlie retinal degenerative diseases, this tissue could also provide adult stem cells for transplantation.
Luznik et al. indicate that adult donor retinal stem cells could meet the need for therapeutic stem cell harvesting while avoiding common issues related to tumorigenicity and ethics. Both endogenous induced pluripotent cells and stem cells derived from embryos or fetal tissue may be tumorigenic as a result of genomic instability. These sources also tend to require labor-intensive, inefficient and costly culturing for proper differentiation (in the case of endogenous cells) or to introduce ethical and legal challenges (in the case of embryonic or fetal cells).
These concerns could be mitigated by the sourcing of adult retinal stem cells by eye banks focused on overcoming the challenges of availability and quality. The authors indicate that optimized protocols and culturing procedures employed by biobanks with large donor populations could revolutionize the treatment of retinal degenerative diseases with the production of validated retinal cell sheets or cell suspensions suitable for transplantation. Furthermore, these large biorepositories would be perfectly situated to address the issue of immunogenicity, since they would be capable of generating retinal stem cells that are human leukocyte antigen haplotype matched. This histocompatibility customization would reduce the chances of stimulating the host immune system and increase the likelihood of successful transplantation. Luznik et al. suggest that future eye banks could also develop innovative applications for retinal stem cell delivery on novel substrates, ultimately improving therapeutic outcomes for individuals with retinal degenerative diseases.
Reference
1. Luznik, Z., et al (2015) "Biobanking of human retinas: The next big leap for eye banks?" Stem Cells Translational Medicine, 4(8) (pp. 868–872), doi: 10.5966/sctm.2015-0061.