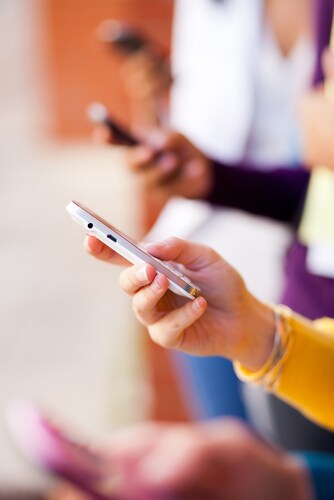 Traditionally, large cohort studies have been the gold standard for critical research ventures, driving the discovery of biomarkers, diagnostic protocols and novel therapeutics. However, in an evolving digital landscape, this may no longer be the case. Recently, Abdul Ally blogged about the postmodern trend to harness mobile technology and citizen scientists to collect data.1
According to Ally, crowdsourced research projects span multiple scientific disciplines, including astronomy, climate science and biology. Some notable examples include:
WildLab: A collaboration of the MacArthur Foundation and HASTAC, WildLab uses an iPhone platform to crowdsource GPS-tagged bird sightings from students in New York City. WildLab forwards the collected data to the Cornell Lab of Ornithology.
iNaturalist: Begun as a graduate project at UC Berkeley's School of Information and now operated by the California Academy of Sciences, this program allows users to upload a "living record" of biodiversity, allowing scientists and land managers to monitor changes.
Closer to the biobanking industry itself, cloud-based cohort studies also impact medical research and molecular epidemiology:

California Teachers Study (CTS): Beginning in 1995, this initiative recruited female participants for the purpose of tracking breast cancer, maintaining biospecimen data within the cloud. By comparing blood and saliva samples from women with and without cancer, scientists may be able to identify biomarkers.2
Parkinson's Data Challenge: Driven by the Michael J. Fox Foundation, this endeavor used smartphones to collect data, then offered a cash prize to the crowdsourced team that proposed the best use of mobile technology to solve problems using the compiled dataset.
23andMe: Personal genotyping company with over 100,000 subscribers, which Ally describes as one of the two biggest players in crowdsourced research.
PatientsLikeMe: The other big player, according to Ally, this for-profit data-sharing platform enables users to upload personal health data and connect with other users. Their June 2014 collaboration with MIT and Massachusetts General Hospital offers researchers access to this data. Future plans include further integrating mobile technology so that users can collaborate with researchers using mobile devices.
Health eHeart: This joint project of UC San Francisco, the American Heart Association and technology partners serves as a decentralized cardiovascular study whereby participants provide real-time, real-life data using the Internet, mobile apps, sensors and links to electronic medical records for the purpose of studying heart disease.
Ally notes that the common perception that only professionally trained scientists perform research is a recent phenomenon and is certainly not a limiting factor for scientific enterprises. Indeed, as these examples show, the citizen scientist using mobile applications and online registries may provide a postmodern solution to the issues that accompany cohort studies, including their cost-prohibitive nature. Given that over 90% of respondents in a survey conducted by the National Academies of Science (Institute of Medicine) indicated willingness to share personal data with physicians, researchers and even other patients for humanitarian purposes,1 the citizen scientist and crowdsourced biodata may indeed represent the future of health-related research.
References
1 Ally, A. (2014) "Emerging trends in biosample-based research: Mobile technologies, citizen science, and crowd-sourcing studies," Fisher BioServices Blog, 13 November 2014.
2 Lacey, J. (2014) "Next generation cohort studies and biobanking: How cloud technology is accelerating translational research," Fisher BioServices Blog, 20 February 2014.