As we all learned in our high school biology classes, species extinction is a natural process that has been at work since the origin of life on earth. Unfortunately, though, the current rate of species endangerment and extinction is anything but "natural."
According to the International Union for Conservation of Nature (IUCN), human activity has increased the rate of species endangerment and extinction an estimated 1,000-fold above the natural background –a surge that's particularly noticeable in Australia, where 806 animal species have been classified as endangered or vulnerable on the IUCN Red List. In fact, Australia has lost more than 20 bird and 20 mammal species since European settlement.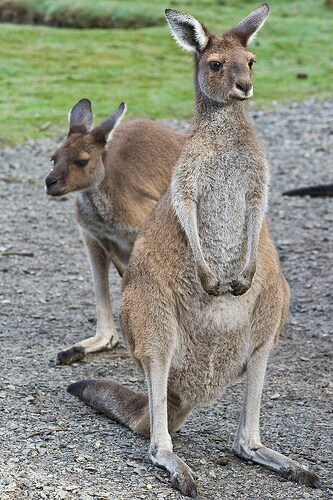 What can we, as scientists, do to slow the rate of species endangerment and extinction?
One possible answer is to create and promote Genome Resource Banks (GRB), biorepositories that are dedicated to preserving genetic material of endangered species. A GRB stores sperm, embryos and other genetic material from animals (similar to the seed bank effort to preserve plants). If an animal population declines in the future, material from the GRB can be used to increase genetic diversity through artificial insemination or in vitro fertilization.
The Animal Gene Storage and Resource Centre of Australia (AGSRCA), affectionately dubbed "The Frozen Zoo," was established in 1995 as a GRB to fight the threat of extinctions in Australia. At the time, AGSRCA was the world's first national animal gene repository. It launched with funding from the Australian Commonwealth and was sustained by donations and the efforts of volunteers.
Now, though, the Frozen Zoo faces a number of significant hurdles.
Over time, AGSRCA's funding sources dried up, and the repository made its last addition in 2009. Biosamples from more than 100 species are being maintained, but without additional funding, the repository can no longer accept new donations.
Granted, other genome resource banks have been established since 1995 –most notably the Smithsonian Great Barrier Reef Bank and the United Kingdom Frozen Ark –but none of these are devoted to terrestrial Australian wildlife.
Ian Gunn, one of the founders of the Frozen Zoo, is passionate about using AGSRCA to preserve Australia's wildlife species for future generations. "Gene banks have become our insurance policy for the future – a guarantee that, in the case of potential catastrophes (disease outbreaks, fires, floods, wars, climate change), it will still be possible to save our native wildlife species," he writes.
Not everyone is in agreement. Some argue money for gene banks could be better spent helping species from becoming endangered in the first place.