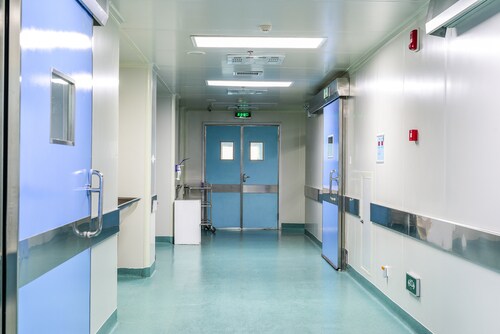 Low biospecimen numbers hamper research, which is particularly evident in rare diseases such as childhood cancer. However, biobanking has a significant role to play in cancer treatment. Where once cancers were defined by their site of origin, genomics studies resulting from biospecimens have allowed researchers to go a step further and identify cancers by prototypic surface markers, gross karyotypic changes and selected DNA/RNA markers. This has had a subsequent impact on diagnosis, risk stratification and treatment. Zhou and Catchpoole (2015) discuss the role of single-institution biobanks in responding to researcher needs for translational genomics.1 Using a case study of the Tumour Bank at The Children's Hospital at Westmead (TB-CHW) in Sydney, Australia, the authors describe metrics they are currently using to demonstrate the strength of single-institution biobanks and their contribution to translational genomics.
First, Zhou and Catchpoole suggest that genomics studies have highlighted the significant data potential of biospecimens. A biobank is more than just the biomaterials contained within. Biobank databases need to house tissue-processing metrics and diagnostic, demographic and clinical data collected that are subsequently associated with samples and patients. Therefore, a robust information technology backbone is just as fundamental as the freezers themselves. Upon noting this, the authors suggest that biobanks are reactive to researcher needs, and suggest that perhaps there is merit in an institution-driven, proactive approach to biobanking. That is, biobanks can operate as an extension of routine hospital practice, leveraging established pathways to ensure tissue samples and related clinical data are accessible for research projects.
In childhood cancer, the authors note, biospecimen availability is a limiting step because it is a rare disease. However, despite this rare disease status, childhood cancer is the leading cause of death from disease in children aged between 1 year and 19 years. Zhou and Catchpoole assert that for biobanking of childhood cancer biospecimens (and indeed all rare diseases), there is a vital role for single-institution repositories in meeting experimental needs. They use the following metrics to evaluate the TB-CHW:
The specimen distribution, including numbers of samples.

Where the research was conducted and what studies it contributed to.

Where the outcomes were published, publication quality, and whether publication led to further research, contributed to clinical trials or altered patient management.
According to these metrics, the TB-CHW performed as follows:
The TB-CHW has supported 84 global projects. In most cases, the biospecimens provided to researchers had been collected over extended periods of time, some as long as 20 years. More than half of the biospecimens that were contributed research projects were used with biospecimens from other sites as part of worldwide sweeps to obtain sufficient samples.
The TB-CHW publication record has resulted in more than 40 genomics publications, across multiple disease categories, with an average impact factor of 7.58.
The authors suggest that the TB-CHW is making a significant impact as a single-institution, hospital-embedded biobank. Further, they assert that this success is based on how proactive the biobank was in establishing routine tissue collection strategies for research when it began over 15 years ago.
Reference
Zhou, L. and Catchpoole, D. (2015) "Spanning the genomics era: The vital role of a single institution biorepository for childhood cancer research over a decade," Translational Paediatrics, 4(2) (pp. 93–106).