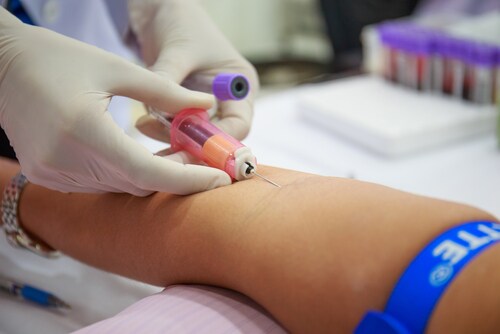 An audit conducted by Uppsala Biobank highlighted the fundamental role of healthcare in research infrastructure. Biobanking provides a global resource for research. However, the differences in biobanking practices in different countries is marked. Bringing some uniformity to biobanking could increase the opportunity for these resources to become more globally accessible. To contribute to this goal, Engelmark and Beskow1 performed a comprehensive analysis of the sample collections at Uppsala with the goal of establishing a public registry of their samples.
Uppsala Biobank has 131 research sample collections. Through a series of meetings, Engelmark and Beskow gathered information about each collection, including the types of samples, research foci and ethics approvals. They subsequently built a registry with a subset of this information and, with consent, published the data on the Uppsala Biobank website.
The researchers identified 13 specific research areas within the collections: heredity/genetics, diabetes/nutrition/metabolism, inflammation/allergy/autoimmune, cancer/oncology, surgery, obstetrics/gynecology, pharmacology/drug development, cardiovascular, neurology, infection, dermatology/venereology, psychiatric/psychological and proteomics. Each collection contained a median of 700 samples, including 25 different sample types. The most common sample type was blood.
The researchers noted that 96.9% of the sample collections included samples collected from within healthcare, 87.4% of which were collected primarily for research purposes. This shows the essential nature of the relationship between healthcare and research infrastructure. Sweden has a long history of biobanking, relying on healthcare for collection of samples. This is reflected in the high rates of public willingness to participate in research.
Uppsala has internationally renowned research groups, platforms, and expert centers in heredity/genetics, which account for 57.3% of the use of the collections. Other common research areas are diabetes/nutrition/metabolism, inflammation/allergy/autoimmune and cancer/oncology, which is well reflected in the four centers of excellence of Uppsala University Hospital. This close integration between the hospital, university and biobanking is an excellent model for an integrated system whereby healthcare contributes directly to research outcomes.
The registry is an open access resource, and its primary goal is to facilitate collaboration and increase overall knowledge sharing from the samples at Uppsala Biobank.To date, the outcome of the registry has been very positive, with increasing downloads and collaborations as a result of its publication.
Reference
1. Engelmark, M.T., and Beskow, A.H. (2014) "Analysis of the research sample collections of Uppsala biobank," Biopreservation and Biobanking, 12(5) (pp. 325–331).
Post Author: Miriam Pollak. Miriam specialised in neuroscience as an undergraduate but traded in lab work for a post graduate degree in science communication.
She has since had a career that has spanned science communication, science education and communications management.
However, Miriam has found her bliss balancing her love of writing and disseminating medical research with managing a multimillion dollar research budget for a childhood cancer charity in Australia.
Oh, and because she's a sucker for punishment… she's just started a Masters in Human Nutrition…