Recently, we wrote about how biobanking technology is being used to create genome resource banks and preserve the genetic material of endangered animals around the world.

The threat of extinction reaches far beyond the animal kingdom, though.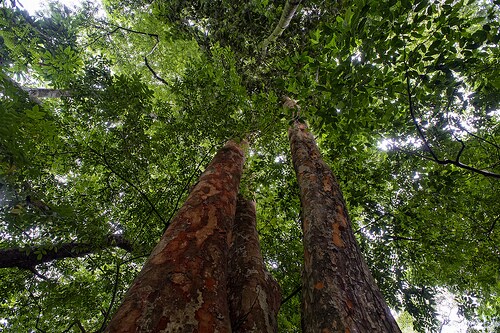 Researchers estimate that between 60,000 and 100,000 plant species are currently at risk of  extinction –that's about one quarter of all plant species on the planet. For the most part, human activities, such as clear cutting of vegetation, over exploitation of plant resources and the expansion of agriculture and infrastructure, are to blame. Plus, as you might expect, global climate change is playing a major role, too.
Given our reliance on plants for everything from food and medicine to building materials and clothing, the endangerment and extinction of plant species should be worrying news to all of us.
Can anything be done to save endangered plant species?
Fortunately, it's relatively easy to preserve plants in a biobank. When you're collecting samples for a plant biobank, there's no need to extract genetic material or preserve embryos, as is required for the Frozen Zoo. Instead, all the information needed to create the next generation of plants is preserved in the seeds –and most seeds can be dried and stored for hundreds of years at a cool -20°C.
Scientists at Kew Royal Botanic Gardens began thinking about preserving seeds in the late 19th century, but it wasn't until the 1960's that a seed bank was established to exchange plants with other gardens. The preservation effort has grown into today's Millennium Seed Bank partnership, with a mission to preserve threatened, endangered and important plants.
The Millennium Seed Bank's accomplishments are impressive:
Partnerships with institutions in 80 countries around the world
More than 10 percent of the world's plant species preserved in the bank
Nearly all species native to the UK preserved
A total seed count of more than 1 billion
Seeds from 12 species which are globally extinct
And the Millennium Seed Bank does more than just collect and freeze seeds.
Scientists at Kew are actively conducting research into the process of seed germination and using their findings to help agriculture in developing nations. In fact, every 10 years the bank performs germination testing on its entire collection –yes, all 33,000+ species! –to ensure the seeds are preserved well and will remain viable for future generations.
How many plant species can Kew researchers preserve?
Their goal is to preserve all of the planet's important and threatened plant species in the Millennium Seed Bank, and they aim to collect more than 75,000 species –representing over one quarter of plant diversity on earth –by 2020. Environments vulnerable to climate change, such as mountains, coastlines and islands, will be prioritized in the collection.
For an overview of the operation and a great view into the underground seed bank, take a look at this video.