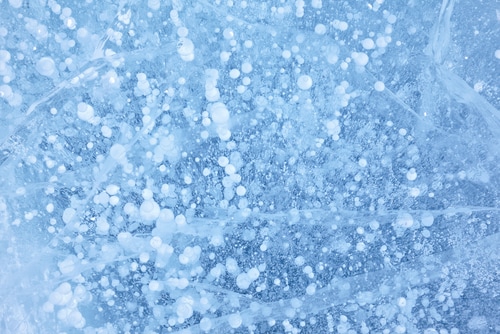 When a biosample is cryopreserved, molecular motion and cellular processes slow down to the point of glass transition where all activity stops, preserving cells, tissues and even whole organisms for years. Consequently, it's no surprise that cryopreservation is at the heart of most modern biobanking operations.
But even though the concept of freezing is straightforward, the physical process is quite complex. The way freezing or vitrification occurs can have a dramatic impact on the viability of cells and sample quality when they are returned to warmer temperatures.
We'll be exploring the physical properties of ice and the major events in sample freezing and thawing (which is just as important as cooling) in a series of blog posts that dig deeper into the freezing process. In this first post, let's start at the beginning and take a look at the first step of freezing, nucleation.
Pure water cooled below the freezing point can remain a supercooled liquid until it is disturbed. (This video below offers a great illustration of this point and is a great at-home science experiment to try with children!)
In the video, striking a water bottle provides a site for ice crystals to form, or in other words, a site for nucleation. Nucleation is a process where the molecules in a liquid start to gather into tiny clusters, arranging in a way that will define the crystal structure of the solid. There are two types of nucleation:
Heterogeneous nucleation, which occurs when ice begins to form around a nucleation site, such as a physical disturbance, an impurity (such as salt) in the liquid or an irregularity in a container. Since biological samples are never pure water, they always experience heterogeneous nucleation.
Homogenous nucleation, which occurs when ice forms without any predefined nucleation site. Pure water will freeze at approximately -39°C in the absence of nucleation sites. In practice, though, homogenous nucleation is not often seen because of the rarity of completely pure water.
According to a review in the journal Cryobiology, "Nucleation of ice is the most significant uncontrolled variable in conventional cryopreservation leading to sample to sample variation in cell recovery, viability and function." The authors recommend controlling the nucleation process and list several freezing methods, many of which are commonly used for IVF applications:
Seeding: The introduction of an external ice crystal to promote nucleation at a specified temperature. To minimize contamination risks, seeding is now done by generating a cold spot on the outside of the container, such as cold forceps on the side of a straw.
Chemical nucleants: Ice-nucleating crystals are included in the sample medium. Chemical nucleants allow for broad standardization across sample types, and are an active area of research.
Electrofreezing: High voltage electricity is used to induce ice formation.
Mechanical methods: Shaking, tapping or applying ultrasound can be effective for nucleation, but difficult to standardize.
Shock cooling/controlled rate freezing: Exposing the sample to a rapid set of temperature ramps can promote nucleation. This is what a controlled rate freezer does by ushering samples through the nucleation process.
Pressure shift: Nucleation can be induced by pressurizing the sample, reducing the temperature, then releasing the pressure.
For an excellent introduction to the properties of ice formation in biological systems and more on the process of nucleation, check out chapter one of the seminal 2004 text "Life in the Frozen State," a highly recommended read for anyone interested in knowing more about these processes in greater detail.