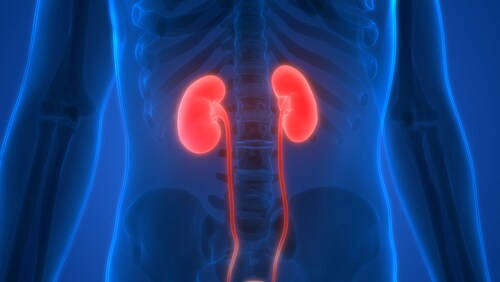 Quality control measures are one of the most effective ways to ensure that biobanks are producing high-quality samples that meet the needs of researchers. This is particularly the case as sample pools grow, and it can increasingly enable researchers to understand the complex interactions between quality control measures. The Spanish Renal Research Network (REDinREN) biobank hosts a collection of samples destined for biomedical research of kidney disease. It has over 76,500 well-preserved, frozen samples of a wide variety of kidney diseases, collected from 5,450 patients seen by over 70 nephrology services across the Spanish territory since 2007. Calleros-Basilio et al. (2016) detail how implementing ISO 9001:2008 improved the biobank's efficiency and specimen quality.1
REDinREN implemented two types of quality control: systematic and ad hoc. Systematic quality control measured the number of peripheral blood mononuclear cells (PBMCs) isolated from peripheral blood, whereas ad hoc quality control measured PBMC viability after thawing, as well as DNA and RNA integrity and functionality. To be analyzed as part of the quality control process, samples needed to be stored for a minimum of three years and have at least five vials stored. They then randomly selected two samples, each from a different year, for analysis. Calleros-Basilio et al. performed the following analyses on their samples:
Isolate PBMCs and count the number of viable cells
Check the total DNA that could be extracted, as well as its purity, integrity and functionality
Check the total RNA that could be extracted, as well as its purity, integrity and functionality
Check the quality of the DNA extraction process
The investigators at REDinREN found that the mean of viable PBMCs obtained remained stable without significant differences from 2010 to 2015, and that freezing did not affect cell viability. The percentage of live cells after 14 days post-thawing was not significantly different between the samples collected and processed with a delay of less than four hours and those processed up to 24 hours later. They did find some partial DNA degradation in 4.2% of samples, but overall, storage time did not affect functionality. Similarly, storage time did not affect RNA purity or integrity, and they obtained RNA Integrity Numbers of seven or greater in 87 of 96 samples. Finally, they showed that their DNA isolation process was reproducible.
Multi-site collection did introduce a number of challenges; however, the investigators found solutions for these. The challenges included sample collection tube variation, different health technical personnel at different sites, refrigeration inadequacies, delivery or courier delays and broken tubes. By implementing common technical instructions and training courses, and providing resources to their participation centers, they achieved suitable solutions.
The authors state that the REDinREN case study highlights the success of a large sample cohort that requires multiple-center participation. They note that with controls put in place for sample collection, transport, reception and processing, it is possible to cast a wider net of biobanking partners. Despite facing challenges, Calleros-Basilio et al. overcame a number of challenges to successfully coordinate health technical training and to closely supervise their partners involved in sample collection and delivery.
Reference
1. Calleros-Basilio, L., et al (2016) "Quality assurance of samples and processes in the Spanish Renal Research Network (REDinREN) biobank," Biopreservation and Biobanking [Epub ahead of print].