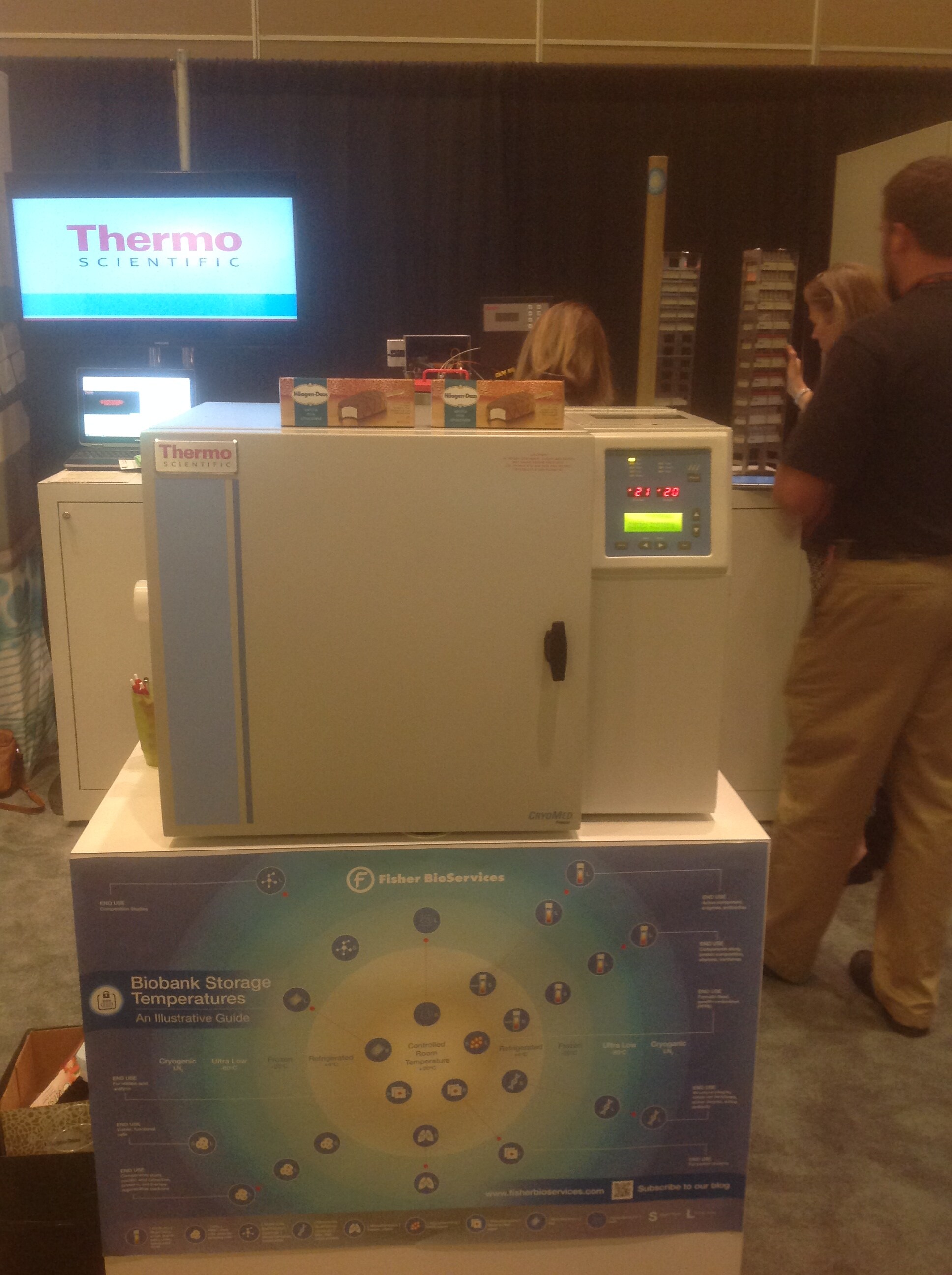 The 2014 Annual Meeting for the International Society for Biological and Environmental Repositories (ISBER) held last month in Orlando, Florida, certainly lived up to its reputation as the premier event in the field of repository and specimen management.
When I first heart this year's theme, "Fact not Fantasy: Evidence-Based Biobanking," I knew it would draw a large and diverse crowd –from researchers who work at small, academic labs to Biobank managers of large, pharma biobanks.  The distinct group opened up the forum to a variety of topics regarding the optimal operation of biorepositories.
Among the highlights, Fisher Bioservices facilitated a workshop titled, "Towards a Successful Collaborative Translational Research through Biobanking: Considerations for Managing Sample Temperature and Pre-analytical Variability," where the discussion centered on how biobanks are becoming a fundamental tool in accelerating translational research. More specifically, we explored:
       Biobanking as a tool for collaborative drug discovery, personalized medicine and public health
       Sustainability, quality and organization of a successful translational biobank
       Critical points in a biobank sample preparation journey that can impact variability
       Considerations for sample storage conditions
Several of these themes were revisited in other sessions by other speakers and looking back on the conference as a whole, three key take-aways stand out in my mind:
       Translational research is accelerating.  As new technologies and techniques evolve, biobanks are emerging as a fundamental tool for collaborative drug discovery, personalized medicine and public health. Translational research increasingly involves biorepositories, and the way that samples are managed, not just in storage, but also in collection, processing, retrieval from storage and shipping, can greatly impact the viability of specimens.
       Biobanking technology is becoming increasingly sophisticated . . . and more and more researchers are willing to invest in it. At this year's conference, I noticed a new emphasis on automated processes. There have been so many advances in automation that even relatively small facilities are considering implementation of automated systems. Even if those systems won't be in place until further down the road, researchers are planning ahead and carefully considering their options for automation friendly storage tubes in SBS format with bar-codes  or RFID.
       Collaboration is the cornerstone of progress. As the industry continues to grow and mature, conferences like this one underscore the importance of multi-disciplinary collaboration and knowledge-sharing about best practices. The next year is sure to bring more regulation and the need for more and better standardization. Open, collaborative approaches will help the research advance and crystalize the bright future of this field.
For more, check out the ISBER 2014 Scientific Program available here. If I missed you at ISBER, I hope to see you at ESBB in October!