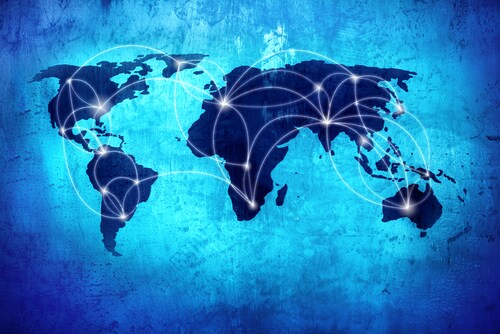 Sariyar et al. (2015) discuss issues that arise with biobankers sharing and reusing biospecimens, especially when this takes place between different institutions and across borders.1 Referring to a one-day workshop held in July 2014 in Berlin, organized by the European Union–funded BioMedBridges project, they present a summary of issues arising with collaboration and present some online tools developed to help researchers navigate ethical, legal and data access issues.
A large part of the value attained by biobanks comes from their ability to reuse and share biosamples and data within the research community. Indeed, this collaboration is vital for advancing translational medical research, especially when using current developments in –omics technology, where increasing sample numbers boosts the statistical power of investigations.
Alongside this collaborative activity comes the responsibility to look after the original donor, to maintain privacy and ensure that sensitive data do not fall into the wrong hands. Making data and samples more widely accessible risks exposing the original donor's identity, and with it the possibility of stigmatization, discrimination or revealing to the individual a previously unknown medical condition without the benefit of supportive counseling. For this reason, authorities draft rules to regulate biobanking, protect an individual's data and safeguard them from exposure. For example, EU Data Protection Directive 95/46/EC-EU provides a framework under which member states manage biobanking within their national context. Frequently, this oversight exists in addition to national legislation controlling research practices, biobanking and patient protection. Therefore, making a request for research samples from another country is quite different than requesting them from a neighboring institution, since the laws covering biosample use can differ.
With the variety of laws and regulations covering biobanking across the world, biobankers often err on the side of caution and withhold access in order to guard against unintentional exposure. Unease at navigating complicated and inconsistent data protection regulations may be restricting research efforts through global or regional collaboration.
Sariyar et al. describe three areas often regulated under national directives that can impact sample sharing and reuse:
Anonymization:

definition of this term can vary across borders. Furthermore, anonymizing samples through unlinking data potentially reduces a

biosample's

research value. It also prevents donors from withdrawing from studies.

Informed consent: d

efinition may vary across borders, and reuse/sharing limits collaboration to samples possessing broad consent. In some countries, broad consent is not permissible and reuse

is only allowed

for the

specialty

under which the sample was originally collected.

Researcher support: for maximum impact, support must work across as many scenarios (cases, countries, jurisdictions) as possible.
With these areas in mind, the authors present four tools currently available online to guide researchers on ethical and legal issues surrounding sharing and reuse of biosamples.
BioMedBridges

Legal Assessment Tool (LAT

): d

eveloped by the

article's

authors and available as a Web user interface

, this tool presumes no prior legal knowledge

.

Biobanking

and

BioMolecular

resources Research Infrastructure (

BBMRI) legal wiki: t

his tool gives users information on legal issues important in each country under consideration.

Human Sample Exchange Regulatory Navigator (hSERN): this tool s

upplies information on the legal issues encountered in each country with regard to

biobanking

and sharing

biosamples

.

International Policy interoperability and data Access Clearing House (

IPAC): e

stablished by the Public Population Project in Genetics (P3G), this tool is an open access resource for developing policy templates for dealing with global data sharing.
Sariyar and coauthors note that for optimal use, online tools should be easily accessible to all users, requiring only minimal previous knowledge of legal issues. They should also be updated regularly to remain current. Tools should offer guidance, highlight risks and alert users when an expert should be consulted. The authors also suggest that since existing tools do not cover all eventualities, they would be more powerful if they linked together, referencing each other to help researchers identify ethical and legal requirements for sharing and reusing biosamples.
Reference
1. Sariyar, M., et al. (2015) "Sharing and reuse of sensitive data and samples: Supporting researchers in identifying ethical and legal requirements," Biopreservation and Biobanking, 13(4). doi: 10.1089/bio.2015.0014.