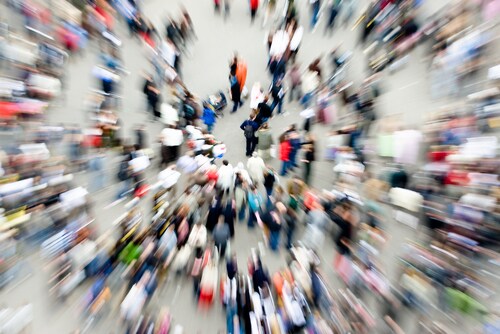 Since 2006, the United Kingdom's UK Biobank project, a population-based repository, has collected samples from more than 500,000 donors. With a focus on untangling the complex aetiological web surrounding middle- and old-age diseases, the biobank serves the research community with full open access to samples, data and publications. A report written by past and present members of UK Biobank's management team highlights key points in establishing and successfully running such a large project (2015).1
As a 20-year population-based prospective study, this massive undertaking required careful planning in the initial set-up stages. Researchers needed to recruit numbers large enough to achieve meaningful data and statistical significance in each of the diseases under scrutiny. By referring to population-based statistics of disease incidence, the planning team understood clearly that this recruitment would be larger than that previously seen for smaller hospital-based biobanks. Using direct recruitment methods in conjunction with National Health Service (NHS) databanks, UK Biobank has now achieved numbers sufficient for powerful analyses of a number of diseases.
During the initial collection period, participants, aged between 40 and 69 years, gave samples (blood, urine, saliva) and answered surveys on physical condition, lifestyle and other health issues. In addition to consent for participation in further research, the donors also signed up for further studies, including diagnostic imaging and specialist consultation, and also agreed to take part in a 20-year follow-up.
From the outset, UK Biobank has been completely open access, with samples and data freely available to qualified applicants. Genuine researchers must pass a review process where they are graded on various criteria relating to the studies proposed and their intended outcomes. Collaboration is not necessary, but researchers must agree to make ensuing data publicly available. Submission to open access journals is strongly encouraged, and the biobank is seeing publication of the first abstracts based on associated studies.
In addition to the online review process, UK Biobank also practices other forms of governance essential to its day-to-day running. A board of directors oversees board direction and management of the biobank, while an executive management team supplies the day-to-day expertise required to keep the facility in operation. In turn, the executive team receives guidance from a steering committee comprising expert scientists in the subjects covered by the biobank project. In addition to other specialist working groups, UK Biobank also benefits from an international scientific advisory board.
Ethics issues and policy matters are laid out in a framework developed following consultation with a number of stakeholders, including participants and the public. An independent governance council oversees these processes. In addition to ensuring compliance with the informed consent parameters agreed to by participants, the framework also provides for feedback on medical findings from donor participation. Although the biobank does not relay data from donor assessments, if something clinically relevant is found, participants are advised to consult specialist practitioners where necessary.
In its almost 10 years of existence, UK Biobank has seen successes and met challenges in its day-to-day running. One of its major successes lies in its considerable donor support despite the lengthy interviews required for initial registration. This is reciprocated with regular newsletters, web updates and contact, which drive onward engagement with the biobank participants. A dedicated team runs the outgoing communications to ensure that the biobank maintains operation consistent with donor consent.
Other successes include close interaction with the NHS, and grant support from the Wellcome Trust and the UK's Medical Research Council, which opens up collaboration with other funding bodies within the UK.
In summarizing progress to date, authors Sudlow et al. conclude that for such a large biobanking initiative, it has been important to initiate what they describe as "industrial processes" to drive the project forward. Including aspects such as recruitment, governance and day-to-day management, they emphasize the additional need to establish a clear scientific focus for success. UK Biobank is poised to contribute meaningfully to research into the various factors responsible for development of disease in mid to later life.
Reference
1. Sudlow, C., et al. (2015) "UK Biobank: An open access resource for identifying the causes of a wide range of complex diseases of middle and old age," PLoS Medicine 12(3), e1001779. doi:10.1371/journal.pmed.1001779.