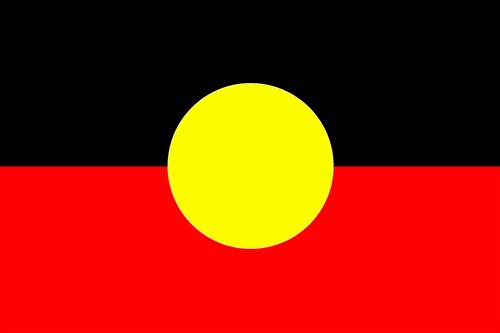 A significant disparity exists in Australia between the health of Aboriginal and Torres Strait Islander Australians and the rest of the population. The same disparity exists when it comes to biobanking: there is less willingness and less participation in Aboriginal populations compared to the remainder of the Australian population. If we are to see improvements in health within this subpopulation, Aboriginal Australians need to have greater participation in health and medical research. Increasing participation levels requires researchers to better understand the cultural beliefs preventing Aboriginal Australians from participating in biobanking research.
This is not a phenomenon restricted to Australia, as similar patterns are present in cultures worldwide. The Navajo people, for example, believe that any part of the body retains its connection to the donor, and therefore they may accept or donate blood only under specific conditions. A literature review by Kowal et al.1 looks at the meaning of blood and how traditional beliefs are changing over time to inform bioethics and find strategies to improve participation of Aboriginal Australians in medical research. The authors note that indigenous participation in research is not affected only by cultural differences, but that there are a range of social determinants at play as well.
In Aboriginal culture, there is a connection between land, ancestors and one's body. Each of these things can exert an effect on the other. This is the foundation of the Aboriginal belief system and is referred to as the "dreaming." Blood may be used in traditional ceremonies as a medium of exchange that can influence or change others. Bloodletting may be used to change emotions. When an individual is a persistent law-breaker, their blood is said to have "gone bad." Blood is also seen as a source of power and essential to life and healing.
Kowal et al. noted that traditional beliefs about blood have been incorporated into Western medicine. They have also noted the influence of Western lifestyle on attitudes toward blood. For example, Christian influences in some areas of Australia have severed the relationship between the living and the dead, and instead associate mourning rituals of bloodletting with the blood of Christ. At the same time, they remain cognizant of the concerns of some Aboriginal Australians about the storage of blood samples and the possibility that they may be used for sorcery.
There are higher rates of consent for biospecimen donation when an Indigenous staff member administers the consent, indicting the importance of trust within this relationship. This has been particularly evident in remote Aboriginal communities whose residents maintain traditional beliefs. In these instances, Indigenous researchers, community consultation and adapting study protocols to be culturally sensitive all contribute significantly to success. Furthermore, the researchers note the importance of clear communication as to the use of samples. For example, researchers need to communicate the details around who will use the samples in order to address common concerns, which include the possibility of that individual's enemies using their samples in sorcery against them.
Finally, Kowal et al. stress the importance and the responsibility of researchers in respecting cultural beliefs and their diversity. Making assumptions is counterproductive. Rather, methods that include effective communication, consultation and trust may improve biobank participation of Aboriginal Australians. They also suggest that there may be benefit in establishing indigenous advisory boards where studies involve participation from such communities.
Reference
1. Kowal, E., Greenwood, A., and McWhirter, R.E. (2015) "All in the blood: A review of Aboriginal Australians' cultural beliefs about blood and implications for biospecimen research," Journal of Empirical Research on Human Research Ethics, 10(4) (pp. 347-359).