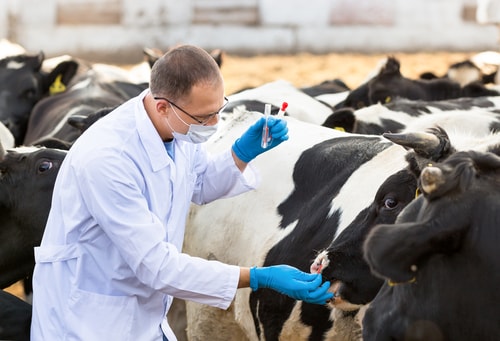 For veterinary medicine, biobanks provide biological samples that allow researchers to enhance their understanding of animal disease, develop novel diagnostics and treatments, and apply molecular genetic data to livestock breeding programs. Unfortunately, a significant roadblock to these ventures is the lack of quality animal biospecimens.
Because improper collection, handling and storage negatively affect specimen viability, it is imperative that veterinary biobanks implement standards consistent with best practices in the industry. Furthermore, the lack of harmonized standards inhibits scientific collaboration; the purposeful creation of biobanking networks with consistent infrastructure addresses this need and ultimately benefits the collective scientific community.
Recently, Lombardo et al.1 outlined the steps taken by one Italian veterinary biobank institution, the Istituto Zooprofilattico Sperimentale della Lombardia e dell'Emilia Romagna (IZSLER), to develop a centralized infrastructure for the collection and maintenance of animal biospecimens. This example serves as a model for proper infrastructure development that hits the key issues of interoperability: homogeneous standards for sample maintenance and data management.
To develop this infrastructure, the facility focused on the following key areas:
Area of concern
Action required
Sample census

Thorough inventory: types, amounts and purpose of existing samples
Suitable sample selection for centralized biobank
Mirror banking, or back-up storage, to address potential infrastructure failure or sample compromise

Data recording

Labeled, bidimensional barcode system to track samples and reduce error
Software database to ensure traceability of samples, including a web-based catalog for scientific reference

Quality systems and controls

International guidelines: ISBER (International Society for Biological and Environmental Repositories); BBMRI (Biobanking and Biomedical Resources Research Infrastructure)
Good laboratory practices throughout entire chain of custody, including proper documentation
Quality controls to ensure proper preservation for cell suspensions, DNA/RNA samples, tissue samples and viral batches; no quality controls exist for liquid specimens

Storage safety and security

General building safety/security
Real-time, alarmed temperature maintenance with automatic data logging
Independent back-up power source

Personnel

Internal training for each technician, including fundamentals of microbiology, disinfection of surfaces/equipment and contamination control
The veterinary samples in the IZSLER catalog include blood and tissues samples, cell cultures, microbiological and parasitological specimens, field and immune sera, hybridomas, viral materials, Prototheca algae, and Chlamydiaceae. The authors highlighted the necessity of implementing diverse collection and maintenance procedures for each sample type with a careful eye to preserving sample integrity over long time frames (~30 years). Proper storage is imperative for all sample types. This requires cryovials and labeling components capable of withstanding long-term storage. Of the preservation parameters, temperature is variable, depending on sample features, intended use and storage times: room temperature, 4°C, -20°C, -80°C, or -196°C (vapor-phase nitrogen). Another option for microorganisms and viruses is lyophilization, which allows sample storage at 4°C or at -20°C and is a practical, efficient alternative, particularly for facilities in emerging countries.
While many of the considerations raised in their paper are concrete, sample-specific protocols, Lombardo et al. posit that the underlying issue is more abstract: the definition of "biobank." They indicate that the legal term "biobank" refers not to the catalog of specimens but rather to the management of the samples and data. This means that the facility's responsibility for proper management includes adequate sample maintenance as well as accurate, standardized data to accompany each biospecimen along the chain of custody. Since veterinary research is interdisciplinary and collaborative, this requires careful attention to accurate sample characterization, data tracking and quality assurance, particularly when animal biospecimens cross national borders.
Using veterinary biobanking as a case study, the authors recommend approaching biobank networks as an international trade union, balancing the effort to centralize resources with the reality of delocalized collection activities. They emphasize that careful infrastructure like that seen with IZSLER facilitates national and international interoperability, enabling research collaboration that ultimately benefits the global community. If taken to its natural conclusion, the effort toward harmonization within the industry represents an entirely new attitude toward data sharing and international cooperation, for both human and veterinary animal biospecimens. This new attitude could ultimately promote the development of novel biomarkers and drugs and have a positive impact on public health.
Reference
1 Lombardo, T., et al. (2015) "Veterinary biobank facility: Development and management for diagnostic and research purposes," Methods in Molecular Biology, 1247 (pp. 43–60).