Think of it like a tractor beam, one that pulls in clinical and translational research groups.
As described on its website, the Atlanta Clinical & Translational Science Institute (ACTSI) is an inter-institutional magnet that concentrates basic, translational and clinical investigators, community clinicians, professional societies and industry collaborators in dynamic clinical and translational research projects. As such, the ACTSI is focused on accelerating the translation of laboratory discoveries into healthcare innovations for patients, and it plays an important role in North American health research by supporting investigators from Emory University, Morehouse School of Medicine (MSM), Grady Hospital, Children's Healthcare of Atlanta and the Georgia Institute of Technology (GA Tech).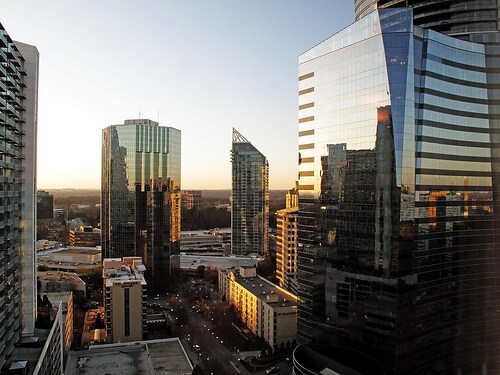 How does the ACTSI foster this level of collaboration across such disparate institutions?
One way is through the creation of a "virtual bio-repository," an initiative that also connects numerous biobanks and laboratories. To establish this virtual bio-repository, the ACTSI implemented a laboratory information management system (LIMS) at Emory University as part of a larger enterprise biospecimen management system rollout.
This LIMS allows the ACTSI to:
Enhance workflow. The ACTSI's LIMS offers rich client functionality via a web browser accessible by both internal and external users. Plus, it features a graphical user interface for study design, which allows the ACTSI to design workflows more quickly.
Achieve standardization. With the need to connect many laboratories and external institutions, Emory achieved a level of standardization that is replicable across configurations, an important component of ACTSI's translational science informatics infrastructure.
Nurture collaboration. The LIMS enables consistent terminology usage and information model mapping across different laboratories, allowing integration with upstream clinical study systems and downstream laboratory analysis processes.
Enhance compliance. The audit and traceability features of ACTSI's LIMS ensure regulatory compliance throughout the management of research specimens.
Effectively manage samples. Since ACTSI added lab-specific configuration to its LIMS, it minimizes deployment time for initial lab implementations. It has reduced the configuration time for new study protocols by as much as 50 percent, providing more efficient management and tracking of mid-study modifications.
Reduce costs. The ACTSI LIMS has resulted in significant cost savings due to reduced maintenance needs and simpler integration, as well as improving efficiency and data quality.
The ACTSI LIMS supports 117 study investigators/coordinators conducting 47 research studies with more than 37,000 original samples and more than 102,000 aliquots. You can learn more about all the biorepositories at Emory University School of Medicine by clicking here.