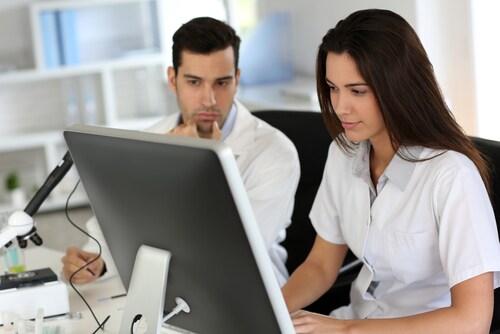 Ethical issues affect all aspects of biobanking. However, most mainstream literature on ethical dilemmas in biobanking is drawn from public perceptions of sample collection and use, and these are influenced by donor experiences and the broader public understanding of biobanking.
But what do biobankers themselves think about? What do they see as the ethical issues surrounding what they do every day?
Cadigan et al. (2013) asked just that question, using in-depth interviews with six US biobanks to formulate a wider online survey of those who operate biobanks.1 Their survey data, gathered from 456 individual US biobanks, gives practical insight into the ethical, legal and social implications (ELSI) that most concern the people involved in running these repositories.
Initially, the research team sought guidance by conducting exploratory case studies with six biobanks based in the US. They chose institutions that are representative of the main methods of collecting biobank specimens: de novo directly from the donor, repurposed from clinical samples surplus to diagnostic requirements, or as part of a wider network of biobanks.
The case study investigation involved gathering site-specific literature such as consent forms and conducting in-depth interviews with key staff selected to fit certain specific roles within biobanking. The researchers conducted 60-minute interviews individually with 24 staff members, covering role-specific topics along with more general questions about biobank operation and ELSI concerns. They recorded all interviews and transcribed them verbatim in order to develop coding for interviewee responses.
From these initial interviews, the researchers developed the content for an online survey, covering the areas of ELSI concern defined by the six case study institutions. The team recruited US biobanks, identifying the primary contact person for each location for initial approach and obtaining a 72% response rate overall for survey completion.
Instead of the popular topics of informed consent, privacy and identifiability, Cadigan et al. found that most biobankers mentioned concern for issues around biobank longevity, sample use and forward planning. The authors note that common to all these issues is the public perception of trust in biobanks and the necessity for openness and transparency in aspects such as informed consent.
Most biobanks admitted that funding was a limitation for future operation, but few had plans for what to do with samples in the event of closure. This was reflected somewhat in advice to donors, where periods of sample storage could be defined as either a number of years or as indefinite, without mentioning or reflecting funding constraints. Cadigan et al. wondered how this might impact future development of biobanks as institutions of trust.
Another concern among biobankers, and one not previously investigated, was a fear of underutilization. Biobankers voiced anxiety about their relationships with the researchers who are meant to use their biobanks. In their responses, many biobankers indicated that researchers are simply not accessing repositories frequently enough. According to survey results, 30% of biobanks received fewer than six specimen requests annually. Respondents indicated that marketing is a big challenge.
In this first bottom-up approach to tackling biobank ELSI issues, the authors feel that the concerns expressed by biobankers give valuable insight into onward development for these repositories. Furthermore, they also give insight into the hitherto ignored relationship between biobanks and the researchers who use them.
Reference
1. Cadigan, R.J. et al. (2013) "Neglected ethical issues in biobank management: Results from a U.S. study," Life Sciences and Social Policy, 9(1), doi:10.1186/2195-7819-9-1.