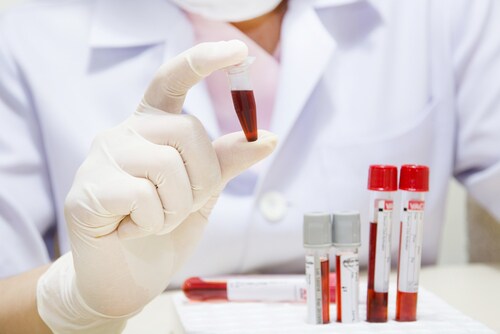 Some biomarkers have high temporal variability within an individual. Consequently, spot biosample analysis may produce poor estimates of actual biomarker concentrations. Particular biomarkers known for this are chemicals with short half-lives, such as bisphenol A, phthalates and pyrethroid pesticides. Perrier et al. (2016) explored whether within-subject pooling of multiple samples might produce better accuracy.1
The investigators used a number of different approaches to study the effects of exposure during a specific time window to two distinct non-persistent chemicals with different temporal variability in a biological matrix such as urine. They then simulated exposure and health outcomes using two measurement error models relying on the assay of the chemical in each biospecimen: regression calibration and simulation extrapolation. Noting that within-subject pooling may limit the proportion of biospecimens with biomarker concentrations below the limit of detection, and thus may be used to estimate intraclass correlation coefficients (ICC).
Overall, the research team simulated exposure for three subjects. They found that collecting more biospecimens per subject, and pooling them, was efficient in decreasing bias and increasing statistical power without affecting assay costs, compared to collecting only one biospecimen per subject. For compounds with low ICCs, such as bisphenol A, DEHP metabolites and some pesticides (ICC below 0.3), the bias in studies relying on a single biospecimen per subject was very large. Therefore, such studies are of limited informative value regarding the dose-response function regardless of the number of subjects.
Perrier et al. then estimated the number of biospecimens that are required, using a formula from Brunekreef et al.2 and Rappaport et al.3 They estimated that they would need between 6 and 36 biospecimens per participant to limit the attenuation factor to 0.9 for chemicals with ICCs of 0.6 and 0.2, respectively. However, at the same time, the investigators noted that collecting more than 30 samples per subject outside of a clinical setting may be cumbersome for participants and could limit participation rate and induce selection bias.
In summary, Perrier et al. found that biomarker-based studies using compounds with an ICC of 0.6 or less can be strongly biased and weakly powered if only one biospecimen per subject is collected. Furthermore, their within-subject pooling approach was efficient in situations with low between-assay error and provides a less biased and more powerful design.
References
1. Perrier, F., et al (2016) "Within-subject pooling of biological samples to reduce exposure misclassification in biomarker-based studies," Epidemiology, 27(3) (pp. 378–388).
2. Brunekreef, B., et al. (1987) "Variability of exposure measurements in environmental epidemiology," American Journal of Epidemiology, 125(5) (pp. 892–898).
3. Rappaport, S.M., et al. (1995) "The relationship between environmental monitoring and biological markers in exposure assessment," Environmental Health Perspectives, 103(Suppl 3) (pp. 49–53).