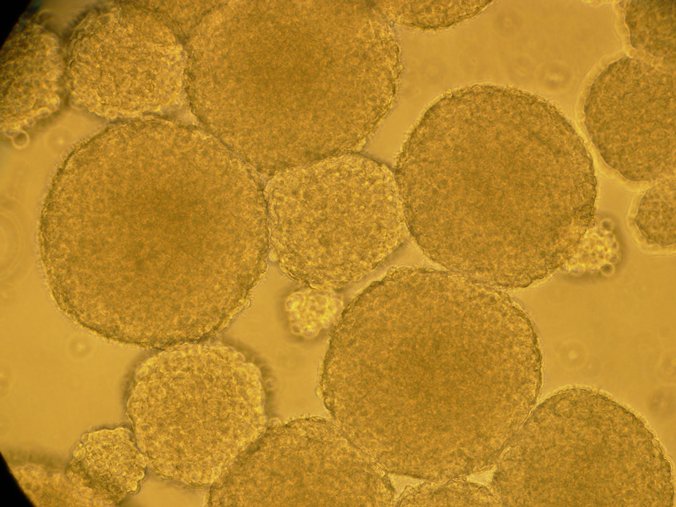 If you've ever worked with stem cells you know how difficult they can be to culture. These cells are a powerful research tool with a multitude of applications. However, they need to be maintained very carefully when in an undifferentiated state to ensure they retain their differentiation potential. While many of the protocols for culturing stem cells are similar to those used for somatic cell culture, their unique characteristics often require a more specialized approach.
Do it yourself

passaging

Recently, a study confirmed that some methods used to culture stem cells might increase the chance of unwanted mutations, potentially resulting in tumor formation. Successful stem cell culturing involves several variables, but the study focused on the passaging stage – a method that involves moving cells from one vessel into another to prevent overcrowding. Traditionally, passaging stem cells has been performed manually, and has more recently been replaced due to the development of enzymatic methods to separate individual cells in a more expedient manner. While making use of enzymes is a much faster approach, the study showed that it results in higher genetic instability, which in turn increases the risk of mutation in pluripotent stem cells.

We may want to culture and expand cells quickly, but it's important to make sure those cells are 'stable' – meaning we may have to make a return to our do-it-yourself methods!
The feeder controversy
When culturing stem cells, a feeder layer is often added to give the cells added support needed for growth. This layer is typically derived from mouse 'feeder' cells, and as such, concern has been raised about pathogenic and viral contamination from the animal cells to the stem cells in culture. Since the feeder layer is important for cells to remain in an undifferentiated state, an alternative to using animal-derived feeder cells is to use stem cells derived from human menstrual blood. This new method will minimize the xenocontamination risk and due to the widespread accessibility of uterine tissues, could be readily used for clinical purposes. This method does, however, raise concerns over contamination of human pathogens, as well as the possibility of mis-matching tissue types between different individuals.
While we've shed light on a couple of new stem cell technologies, it's critical to keep up to date with the latest advancements in this quickly evolving field, helping to ensure you're using the most advantageous techniques for your culture.
Looking for additional resources?
The Thermo Scientific Cell Culture Community offers a wide range of valuable, educational information designed to support your cell culture process and success in the lab. You will also find highlights on innovative solutions and techniques specific to culturing stem cells, including information on growing 3D stem cell cultures in Harnessing New Dimensions in Your Research, a Cell Culture Cafe on-demand webinar.