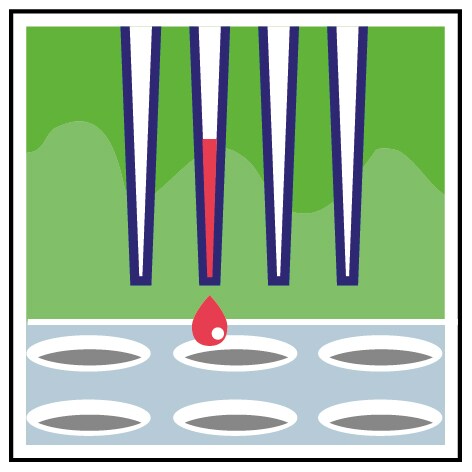 The ability to culture cells in the lab has been behind some tremendous breakthroughs in science over the years, from the very foundations of cell therapy to furthering our understanding of tumor biology. Its widespread adoption as a central technique in labs around the world means that boundaries are pushed and discoveries are made. Here are some of the more recent additions to cell culture's growing list of contributions to science. Is your work featured?
Mimicking breast tissue
3D cell culture is already immensely popular due to its ability to generate physiologically relevant models. Along with the rise in 3D culture has been the development of scaffolds and matrices in which to culture cells, adding structural elements seen in vivo. Scientists at the Universities of Manchester and Nottingham in the UK are developing a hydrogel that will mimic many of the biological structures of human breast tissue, helping to understand the role of the breast matrix in breast cancer progression. This could help to not only advance cancer research, but simultaneously reduce animal testing.
From stem cells to sight
Stem cells have been invaluable for treating a number of intractable diseases. The more we understand their ability to differentiate into other cell types, the wider their application becomes. Work led by Professor Gilbert Bernier at the University of Montreal is looking at treating age-related macular degeneration (AMRD) by transplanting photoreceptors derived from differentiated stem cells. ARMD is a common, non-curable degenerative disease caused by the loss of cones. Using a model that inhibits BMP, TGFβ and Wnt pathways, scientists were able to differentiate 80% of the stem cells into pure cones. Professor Bernier explained, "Within 45 days, the cones that we allowed to grow towards confluence spontaneously formed organized retinal tissue that was 150 microns thick. This has never been achieved before." This work has a huge clinical potential in the treatment of ARMD.
Getting a handle on hepatitis
The hepatitis C virus (HCV) affects around 160 million people and as of yet we are still without a cure. Part of this comes from the difficulty in creating a robust model to understand the viral infection. Thankfully, recent research from the University of Strasbourg has identified a way to allow the replication of HCV isolates in cell culture. The discovery of SEC14L2, a novel host factor, enables researchers to study patient-derived HCV infection and disease pathogenesis in cell culture for the first time. This desperately needed model could make a huge contribution to overcoming the current difficulties in working toward a cure for hepatitis C.
Clearly cell culture has a great deal to offer to the scientific community. As techniques become increasingly refined, our understanding of cell and molecular biology continues to grow. Where do you see the next scientific breakthroughs coming from?
Next Steps
Innovative technologies continue to proliferate, striving to advance your research. You can learn more about these innovations and growing 3D cultures in Harnessing New Dimensions in Your Research, a Cell Culture Cafe on-demand webinar.
You can also find additional resources and information related to receiving free product samples for growing 3D cultures – find access to new solutions you need here!