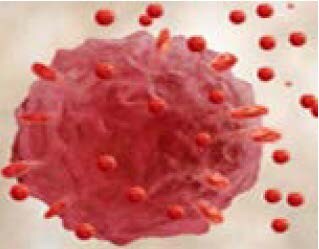 Fetal bovine serum (FBS) is a key ingredient when it comes to cell culture, as its growth promoting properties provide vital elements for cell survival. FBS contains high levels of naturally occurring exosomes, and while this isn't an issue for most cell culture experiments, it can be problematic if your research involves studying exosomes derived from cultured cells. This is because the background signal from exosomes in FBS can make it very tricky to distinguish which are being secreted by your cells. You can avoid the risk of skewed results and complicated analyses by purifying your FBS to reduce the number of exosomes in your media.
Valuable vesicles
Exosomes were once believed to simply clean up a cell's waste, but in recent years, research has demonstrated that they do much more than that. In fact, these small vesicles are involved in a number of important processes – including intracellular communication – making them a rising topic of interest.
Unless you're using serum-free media, you will need to remove endogenous exosomes from your FBS to avoid contaminating your culture. One of the most common ways to do this is by ultracentrifugation, but this technique can be time-consuming and requires extensive training. Additionally, it only tends to deplete around 50% of the exosomes from the FBS.
Achieving maximum purity
You can avoid the hassle of removing exosomes by using pre-made ultrapure FBS. Such reagents have more than 90% of the endogenous exosomes eliminated, without compromising on cell growth and culture performance.
As with any product, it's important to keep in mind that the lot-to-lot quality can vary hugely and it's a good idea to obtain testing data for sterility, mycoplasma, performance and endotoxins to ensure it will meet your culture needs.
Using ultrapure FBS free of endogenous exosomes not only improves your workflow, but also provides consistency and confidence that you're only studying the exosomes secreted by your cells.
Find more
The Cell Culture Café Library contains a comprehensive collection of our informative, educational webinars — presented by our cell culture experts — on the topics that are most important to you and ideally suited to enhance cell health and reproducible results in support of your research.
The Thermo Scientific Cell Culture Community offers a wide range of valuable, educational information designed to support your cell culture process and success in the lab.