Gaining Insight into Daily NGS Lab Operations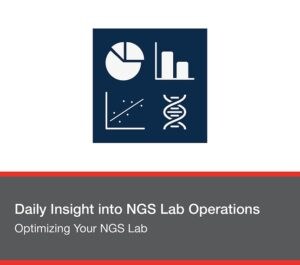 So often when we discuss sequencing, we are focused on the big picture. How do we deal with the massive amount of data, and what does it mean? Other times we focus on how we are sequencing the samples—is it NGS or Sanger, whole exome or microarray? In addition, we align ourselves, based on the instrumentation we use. One important topic, sometimes overlooked in sequencing discussions, is the day-to-day operation of a lab.
NGS Lab Operations
NGS Lab Operations app available for Thermo Fisher™ Platform for Science™ software has a single dashboard, summarizing all sequencing related activities in the lab. With a quick glance, managers can see the number of samples queued for each step in the workflow, allowing for easy identification of processing bottlenecks, and reporting on the turn-around time of processed samples.
the Marketplace form the solution that best fits your sequencing needs.