How laboratory informatics solutions are evolving to meet modern users' needs
Laboratory informatics solutions for the management of chromatography and mass spectrometry (CMS) data have been on the market for over two decades. Yet despite the changing face of science, the growing importance of digitalization and the ongoing pressures facing the modern laboratory, relatively little has changed in the way these systems operate.
For pharmaceutical companies, this poses multiple challenges. Laboratories are handling greater volumes of complex data within increasingly stringent regulatory frameworks. At the same time, drug development teams are under continued pressure to boost innovation and efficiency, while emerging into the 'new normal' post-pandemic. So, how should laboratory informatics solutions evolve to meet the needs of modern CMS workflows?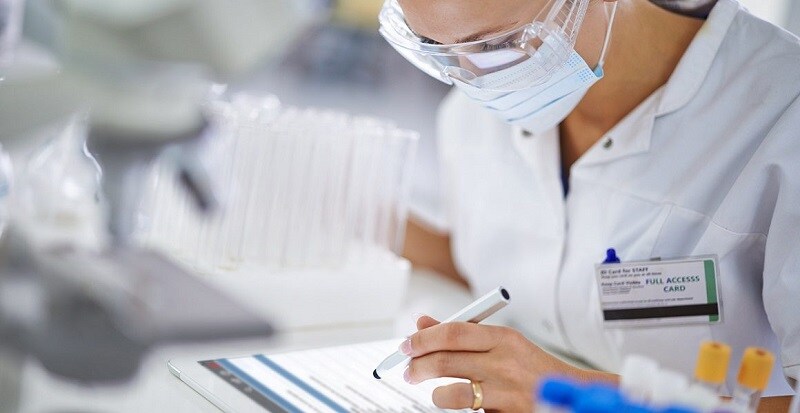 Laboratory informatics solutions: Why we need to move beyond the status quo
A widespread challenge associated with traditional laboratory software is its inability to integrate with multiple products and systems. CMS workflows encompass a wide range of steps, from sample preparation through data acquisition and analysis to the delivery of the final report. Consequently, these workflows typically rely upon a broad range of instruments and devices, often from different vendors. The widespread lack of interoperability among laboratory informatics solutions means pharmaceutical organizations must commonly use separate systems for individual vendor technologies.
With laboratory data trapped within its own software 'silo', the lack of integration across CMS workflows is inherently problematic. Not only does it increase inefficiency – raising the administrative burden for users through the need for manual data transcription, task duplication and multi-platform staff training – it can also lead to costly errors and omissions. Ultimately, poor software interoperability is bad for business, reducing productivity, slowing innovation and running the risk of compromised data integrity.
Greater speed and efficiency through seamless integration
Some instrument vendors are responding to this challenge by developing transformative laboratory informatics solutions that consolidate software assets to provide a simplified, integrated user experience across the full length of CMS workflows.
Here, a key focus is on integration. Future laboratory informatics solutions are targeting vendor-neutral connectivity across a comprehensive range of CMS technologies, including instruments, devices and the growing range of automation platforms. By allowing operators to analyze data from any instrument using the same user interface, prospective software systems will eliminate task duplication and transcription, lessening the burden of bureaucracy and freeing scientists to focus on the science. What's more, with transcription-based errors greatly reduced, seamless vendor-neutral integration supports improved data integrity and workflow traceability.
Meanwhile, laboratory informatics solutions are also becoming increasingly intuitive, reflecting advances in software usability that operators have come to expect from digital technologies encountered in everyday life. Traditionally, software systems have tended to present an overwhelming range of tools and features not required at all stages of CMS workflows, or rarely used at all. By removing complexity from interfaces and providing workflow-specific functionality, these solutions overcome the so-called 'analysis paralysis' facing operators to help teams work faster and boost productivity. Using a familiar interface throughout CMS workflows can simplify training requirements and improve data integrity by eliminating errors and omissions.
Secure connectivity and advanced analytics via the cloud
Organizations are now exploring the transition to cloud-optimized solutions, enabling data to be stored and managed in a single, centralized location. As well as supporting unparalleled levels of connectivity – facilitating secure data access from anywhere inside or outside the organization – these systems eliminate on-site data storage, providing the flexibility to scale operations as business needs change. Furthermore, leveraging the high-end data protection capabilities of leading cloud providers secures information from unauthorized access and cyber-attacks.
With data managed in a centralized storage system, encompassing data from multiple sources in a consolidated, vendor-neutral format, pharmaceutical companies are also well-placed to maximize the benefits of predictive analytics. Advanced tools, such as artificial intelligence and machine learning, offer enormous potential for enhancing efficiency and innovation, from minimizing instrument downtime and optimizing inventory use, to improving instrument health and accelerating research. The predictive value of these tools can be maximized by drawing on large repositories of quality data. The shift towards adopting more integrated laboratory informatics solutions will, therefore, play a vital role in helping organizations get the most from their data by eliminating data silos and maintaining the quality and integrity of information.
Meeting the needs of modern chromatography and mass spectrometry workflows
Today's CMS workflows handle more data than ever before, within a competitive and increasingly stringent regulatory environment. Ongoing advances in laboratory informatics solutions optimized for multiple topologies will help organizations seamlessly integrate their CMS workflows to access the benefits of routine automation and predictive analytics, while providing a more streamlined, intuitive user experience. These developments are poised to accelerate efficiency and innovation, providing faster insights to overcome research challenges.