The COVID-19 pandemic has had a major impact on scientific industry events, such as tradeshows, seminars and workshops, across the globe over the last two years. Although there are a variety of online and virtual tools available for industry colleagues, customers and vendors to connect, we have all realized that nothing can replace in-person events. With the world transitioning back to in-person activities, Thermo Fisher Scientific Digital Science is prioritizing these upcoming live events to connect with our customers and the industry face-to-face once again. Through these discussions, our team can help to identify ways we can optimize efficiencies in the laboratory, and support organizations in various stages of the digital transformation journey. Our software experts specialize in LIMS software and solutions for laboratories across pharma R&D, manufacturing QA/QC, food & beverage, oil and energy, bioanalysis and many more industries.
In addition, we can highlight collaboration across Thermo Fisher, identifying additional ways we can support business needs in areas such as laboratory automation, software tools, instrumentation, and consumables.
Our Digital Science team kicked off the events season at the Lab of the Future Congress in Boston, MA. Adam Wheeler, for Digital Science, presented alongside Matt Gafencu from Amazon Web Services in the panel discussion "Enabling digital transformation with the use of IoT connectivity and platform technology."
We hope to meet you at one of the following industry events: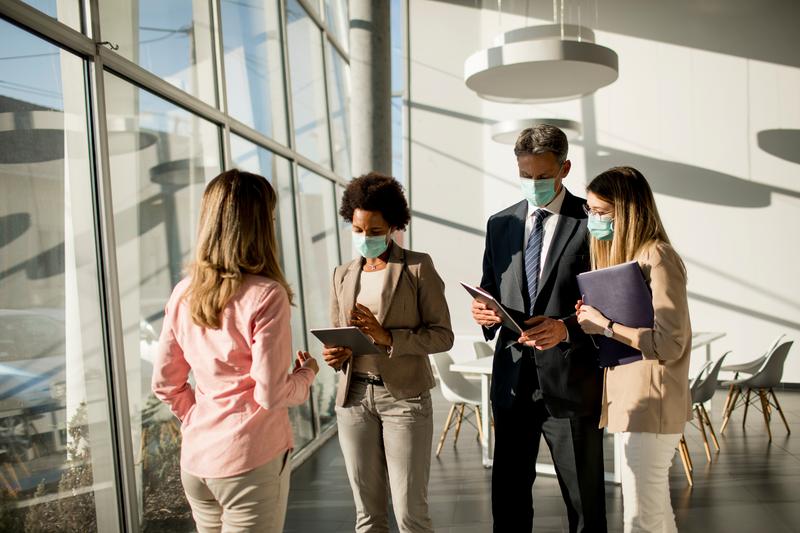 France Bioproduction Congress 2022 (Paris—Saclay)
We'll be showcasing Thermo Scientific™ SampleManager™ LIMS software and Thermo Scientific™ SampleManager™ XR software for hands-free extended reality access. Come and try SampleManager XR software at the Thermo Fisher booth!
https://www.france-bioproduction.com/
SmartLab Exchange US & EU (Miami, FL, USA and Berlin, Germany)
The theme at SmartLab Exchange is increasing efficiency, enhancing connectivity, and driving superior quality in the modern lab. Make sure to join our keynote presentation and stop by our booth to learn more at the US event (Miami, FL April 26th & 27th, 2022) and the EU event (Berlin, Germany May 17th & 18th, 2022).
https://www.pharma-iq.com/events-smartlab-exchange-usa
https://www.pharma-iq.com/events-smartlab-exchange-europe
Paperless Lab Academy EU 2022 (Lake Maggiore, Italy)
At the upcoming Paperless Lab Academy, Thermo Fisher is excited to invite you to our workshop, "Achieve complete laboratory orchestration through digital and technological innovation." Please join us as we discuss connecting the scientific ecosystem, and the digital strategies, tools, and technologies you can leverage to achieve complete laboratory orchestration.
https://www.paperlesslabacademy.com/
Bio-IT World 2022 (Boston, MA, USA)
We will kick off the Bio-IT World Expo at the Hynes Convention Center in Boston, May 3rd – 5th, 2022, joining our partner, Amazon Web Services, as they host an innovative panel discussing the themes around cloud, connectivity, and innovation related to the life sciences industry. Thermo Fisher will also be hosting a luncheon presentation in the Modern Data Platforms track showcasing our platform technology. Stop by to see us at Booth #709.
https://www.bio-itworldexpo.com/
Laborama 2022 (Brussels, Belgium)
We're looking forward to the upcoming Laborama event in Brussels, Belgium on May 19th and 20th, 2022. Stop by Booth #F16 – Digital Science will have SampleManager XR software with the Microsoft HoloLens device available for attendees to see our extended-reality, hands-free solution in action.
Analytica 2022 (München, Germany)
Thermo Fisher Scientific will be at Analytica 2022, which is taking place June 21st – 24th, 2022 in München, Germany. Visit us at Booth B1.101 as we showcase immersive technologies and innovative solutions to help support your laboratory.
We look forward to seeing you in-person at these upcoming events, so we can continue the important discussions around innovation, connectivity, and digital transformation.