Exploring how digital transformation will revolutionize process optimization and decision-making within the pharmaceutical industry
Networked digital technologies and advanced automation are transforming pharmaceutical manufacturing, enabling efficiencies through real-time process optimization and faster decision-making. The impact of these technologies on drug development, production and logistics is so disruptive that many consider the sector to be entering a fourth industrial revolution, known as Pharma 4.0. Here, we look at how Pharma 4.0 is reshaping the value chain, and how advanced informatics solutions are improving flexibility, creating opportunities, and boosting competitiveness in this new landscape.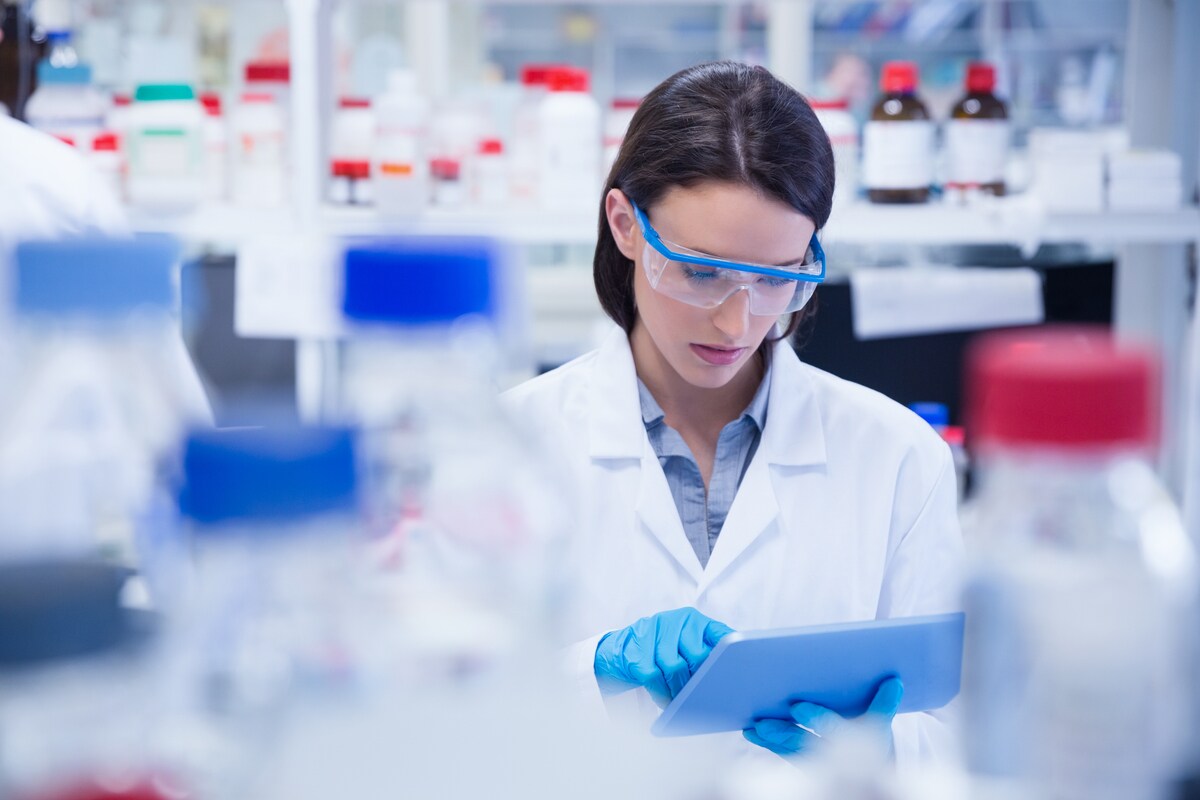 What is Pharma 4.0 and how will it benefit the pharmaceutical industry?
The term Pharma 4.0, like its generalized cousin Industry 4.0, reflects the transformative impact of automation and digitalization on manufacturing. Deloitte characterizes Industry 4.0 by four key attributes, which are equally relevant for Pharma 4.0:
Vertical networking of smart production systems: Future manufacturing facilities will utilize networked cyber-physical production systems, incorporating smart sensor technologies, to ensure production and logistics data is rapidly available to those who need it. These technologies will allow manufacturers to make decisions faster and use resources more efficiently; for instance, to quickly react to changes in demand or stock levels, pre-empt maintenance issues, or respond more rapidly to production challenges.
Horizontal integration through new global value-creation networks: The ongoing expansion of connected systems will increasingly support horizontal integration through the creation of new global value networks. By offering improved traceability and flexibility across the length of the value chain, these real-time optimized networks may, for example, allow companies to better adapt to changes in the supply of raw materials to reduce disruption, or more easily tailor solutions to individual customers. In this way, future global value-creation networks will enable new ways of working and innovative business models.
Through-engineering across the entire value chain: Next-generation value chains will integrate the design, development and manufacture of new products. By leveraging data at every stage of the product life cycle, companies will be able to improve decision-making, and make the conception and delivery of new products faster and more efficient.
Acceleration through exponential technologies: The growing affordability of exponential technologies, such as artificial intelligence, advanced robotics, 3D printing and drones, is bringing these once cost-prohibitive tools to the mass market. By accelerating the adoption of new and increasingly flexible and efficient working approaches, these disruptive technologies are expected to reduce production costs and lead to individualized products and services.
Digital maturity and data integrity are key to realizing the full potential of Pharma 4.0
Sharing data from process sensors, laboratory instruments, and other relevant monitoring systems sits at the heart of the Pharma 4.0 value chain. To harness this information for real-time workflow optimization and process management, it's vital that companies develop and implement the right digital automation infrastructure. These solutions must protect the integrity and traceability of manufacturing data to ensure outcomes are based on reliable information, while supporting rapid access by other IT systems, teams and collaborators.
Digital maturity is a key factor determining an organization's preparedness for Pharma 4.0, with readiness varying significantly among industry players. While most pharmaceutical companies have transitioned away from the paper-based workflows of the past, many still rely on poorly-integrated solutions, such as unsecured spreadsheets, that require manual transfer of information between systems. This manual process limits accessibility, is time and labor intensive, and leaves data vulnerable to errors. What's more, as the volume and complexity of data handled throughout production lines continues to increase, so do the challenges resulting from these ineffective systems.
For many businesses, the biggest barrier to the adoption of mature digital solutions is resources. Too often, decisions on IT infrastructure investment are made on a short-term basis, resulting in the deployment of point-based solutions that limit an organization's ability to develop intelligent, integrated automation and digital capabilities in the future. This issue can be further compounded by a lack of investment in the right competencies and training to ensure teams have the necessary skills to realize the full potential of exponential technologies. For companies that see the potential of a well-established pharma value chain, a first step would be to implement pharma lab data management software designed to grow within a larger laboratory ecosystem.
Advanced informatics solutions are easing the transition to Pharma 4.0
With Pharma 4.0 already a reality for a growing number of pharmaceutical companies, the most forward-thinking organizations are balancing the cost of investment against the risk of losing an important competitive advantage.
In the manufacture of biotherapeutics, for example, the growing structural complexity of these products is requiring more sophisticated control strategies to manage multiple critical quality attributes and meet the demands of an increasingly complex product and modality portfolio. Businesses that invest in digital solutions that provide greater flexibility through adaptive process control and real-time decision-making will be better able to produce high-quality products more efficiently than the competition.
By bringing together people, data, and technologies, advanced informatics solutions allow companies to benefit from real-time data sharing and comprehensive oversight of processes, ultimately improving therapeutic delivery. Laying the foundation for future growth in automation and digitalization, while offering immediate value to businesses, these integrated systems are playing a fundamental role in easing the path to Pharma 4.0.
Want to learn more about how informatics solutions such as laboratory information management systems are helping to realize the benefits of Pharma 4.0? Join our Laboratory 4.0 Digitalization and Internet of Laboratory Things Strategies to Enrich Industry 4.0 webinar.