Is your lab looking for an electronic laboratory notebook (ELN) that provides the ability to utilize familiar features from Microsoft™ Office 365™ products? Are your analysts looking to reduce the number of systems that they need to log into and out of to completely document their laboratory data? Thermo Fisher™ Platform for Science™ software version 6.2 provides more rich capabilities in Thermo Scientific™ Core ELN™ software to streamline the data documentation process. In addition to enhanced ELN capabilities the release also provides enhanced performance and screen real-estate functionality.
Version 6.2 of Platform for Science software is now available, and provides the following benefits: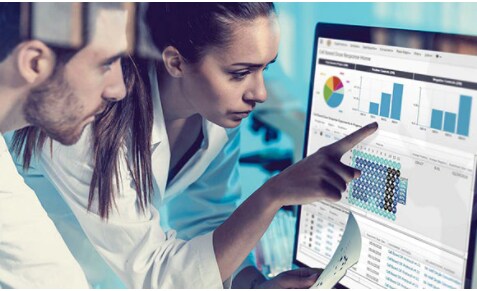 Seamless use of Microsoft™ Word™, Microsoft™ Excel™ and Microsoft™ PowerPoint™ features while in Core ELN software.
The ability for customers to utilize their companies own Microsoft licenses within the software
Enhanced performance capabilities
Full screen real estate for editing and viewing
"Platform for Science software version 6.2 provides our customers with rich functionality that will ease their day to day operations in the laboratory," says Patrick Rose, Digital Product Manager.
Providing Ease of Use to ELN Customers
Version 6.2 provides a powerful new integration with Office 365 that allows users to seamlessly use capabilities within Word and PowerPoint. We understand that our customers rely on capabilities within Microsoft's products when documenting their scientific processes, and we want to ensure that we are supporting our customers in documenting and protecting their vital scientific information. In addition to the enhanced integration with Microsoft Office, enhancements were made to the Sections portion of the ELN to allow for easy re-ordering of sections to put your most relevant notebook entries at the top of your queue.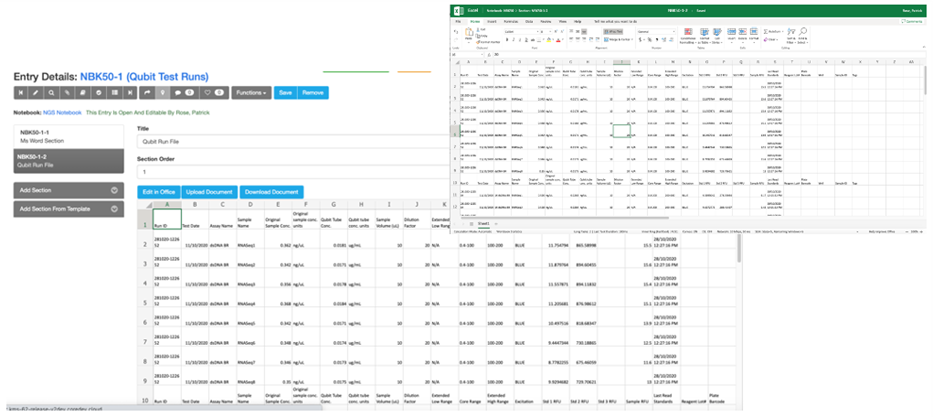 Software Available Anytime Anywhere
Platform for Science software is a cloud native solution and utilizes Amazon Web Services (AWS) for hosting. The software can also be deployed within your own data center or cloud environment. Our hosted solution on AWS provides robust managed cloud services and security parameters to ensure our customers are getting the most out of their deployment. Our Technical Operations team has several AWS certifications to ensure you are getting the best technical support.
To learn more about how Platform for Science software can support your laboratory please visit our website or contact us at 1 800 395 5467x 2103501.