The recent combination of the global pandemic, supply chain issues, and acute shortages of infant formula in the US market and further afield, and a manufacturer halting factory production due to recall-linked contamination, have led to unforeseen shortages of infant formula in the United States, leaving some parents scrambling to find suitable formula supplies.  As reported by CNN and USA Today, 40% of baby formula was out of stock in more than 11,000 stores across the United States, compared to an out of stock percentage of 2% to 8% during the first half of 2021.
These exceptional circumstances have also served a timely reminder to infant formula manufacturers: review and compliance visits from regulatory bodies such as the U.S Food and Drug Administration (FDA) are not only inevitable, but are increasing, with some manufacturer's labs now being inspected at least twice yearly.
If it's not documented, it didn't happen
Despite the flux of market forces and the threat of FDA enforcement, many labs are not able to easily locate and provide evidence to demonstrate adherence to validated processes, or have appropriate workflow checks in place to ensure their production meets critical food safety standards.
Inspectors can ask to examine any records of analyses, environmental monitoring, storage and shipping, staff training and calibrations – anything that is pertinent to site manufacture. Because of this, the full raw analytical data collected in your lab must be kept electronically, in case of inspection, since it provides both the data and the all-important metadata linked to your analytical run. Sadly, a feeble printout of the trace is not sufficient.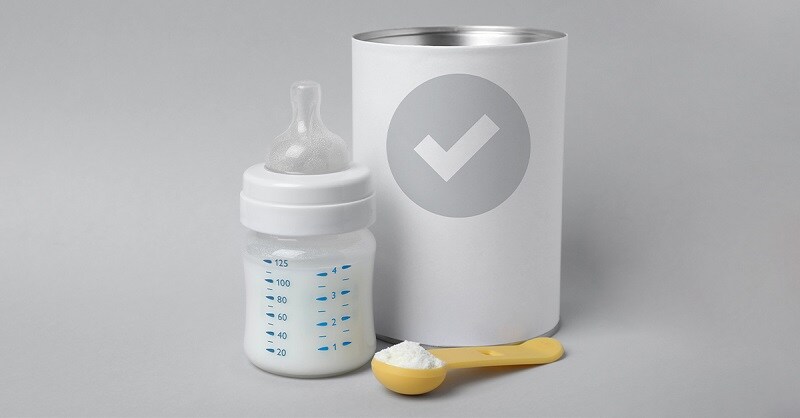 Every minute spent organizing is an hour earned
Irrespective of whether you are a small incubator lab or a comprehensive lab in a large enterprise, we are all painfully aware that time waits for no one. There's no way to add hours to the day. Taking the time to implement tools that help your lab function and stay organized now can save countless hours, and the nightmarish dread of hunting for documentation to show a procedure was followed correctly, or combing through cumbersome files hunting down staff training records, environmental test schedules, instrument calibration, and proof of compliance with the likes of US FDA 21 CFR Part 11, ISO 9001 EU GMP Annex 11, ISO 17025 or cGXP.
"It takes as much energy to wish as it does to plan"
Eleanor Roosevelt makes a salient point here. Your lab, your business didn't come to this point, just to freeze up at the sight of clutter or the immovable need to get on top of SOP compliance.
Now is the time to put a plan into action and aim for audit-ready compliance, across your critical production environment.
Thermo Scientific™ SampleManager™ LIMS software is one of the world's most widely deployed Laboratory Information Management System (LIMS). It's also a fully compliant Scientific Data Management System (SDMS) and Lab Execution System (LES), and offers seamless integration to Thermo Scientific™ Chromeleon™ Chromatography Data System (CDS).
As an infant formula manufacturer, SampleManager LIMS can help your lab adhere to processes and reduce risk of being issued a Form 483 by the FDA. This is a solution to help bring you peace of mind, so you can rest assured you'll be audit ready.
Diminish the risk (and shock) of an inspection
For well over 30 years, SampleManager LIMS has supported customers through its contemporary technology. It continues to be developed, designed and supported in an ISO 9001 environment. It can help drive process compliance and enable electronic management and execution of Standard Operating Procedures (SOPs) and environmental monitoring (EM) programs. Here's how:
Lab execution guides users step-by-step through lab methods, driving adherence to processes
Automatic result transfer and full audit trail preserves data integrity
Electronic signatures provide unquestionable proof of all actions completed in the lab – this is secure and dependable evidence for auditors
Integrated training records ensure operators are only able to use methods, instruments and equipment on which they are trained – alerts remind users to keep qualifications in date
Comprehensive instrument and equipment management enables breakdown into component parts for specific calibration and maintenance requirements, ensures only 'in service' equipment can be selected, and means each device used can be traced back from a sample/test
Secure, future-proofed data archival ensures complete analytical data can be easily located, retrieved and viewed without the expense of additional software
A formula you can depend on
SampleManager LIMS is a proven solution, relied upon in highly regulated environments globally. It has been fully validated and successfully audited at hundreds of Thermo Fisher Scientific customer sites. The solution is designed, developed, sold, implemented, and supported via a Quality Management System (QMS) certified to ISO 9001: 2015.
You can expect to rely on a LIMS that will bring improvements via method execution, lab management and data management and visualization, and enable compliance through all your processes. The forlorn hope of finding the right solution for your lab needn't be. Nor is the need to worry about finding the right formula for your highly regulated infant formula, so to speak…
Download our Rest Assured brochure for more details on how SampleManager LIMS software supports compliance in critical production environments.