Thermo Fisher Scientific, the world leader in serving science, is partnering with Historically Black Colleges and Universities (HBCUs) in a multipronged initiative to combat the coronavirus crisis. The partnership, known as "the Just Project," is named after pioneering African American biologist Dr. Ernest Everett Just.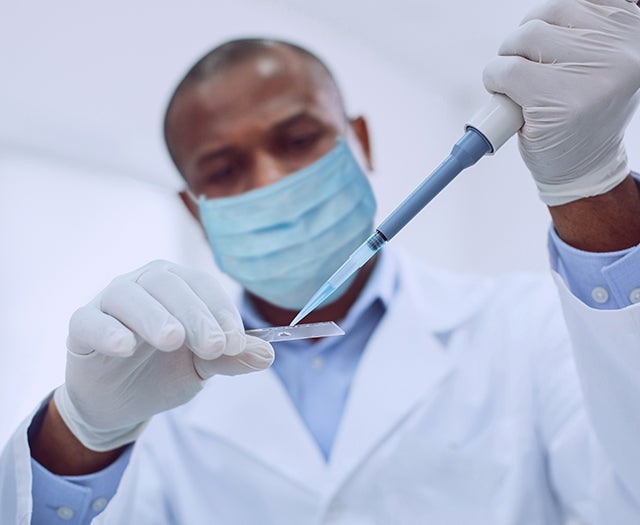 As part of the initiative, Thermo Fisher is working with member universities to establish on-campus COVID-19 testing programs. Thermo Fisher is providing the instruments, kits and testing infrastructure at no cost to the institutions. The program will help ensure that students, faculty and staff at HBCUs can access COVID-19 testing so they can confidently and safely continue their important work during this pandemic.
COVID-19 Testing Program Design
Thermo Fisher collaborated with HBCUs to establish a "hub and spoke" testing model, wherein testing laboratories are deployed at select HBCU hubs for the processing of COVID-19 test samples. The member universities will obtain samples on their campuses which will be collected and shipped to an assigned testing center. These hub laboratories process samples from their own students and employees, as well as samples from the larger network of spoke HBCUs across the nation. Results are returned to the university, Department of Public Health, student and employee.
The kits and instruments provided in this model utilize the Applied Biosystems TaqPath COVID-19 multiplex diagnostic solution available under Emergency Use Authorization (EUA), which is now being widely used for COVID-19 testing.
Thermo Fisher™ Platform for Science™ software provides the underlying data management infrastructure to connect the HBCU COVID-19 testing workflow, which has been deployed to each HBCU testing center. Rapid deployment is achieved using validated Amazon Web Services (AWS) architecture. A third-party OData API integration to ELLKAY CareEvolve system handles participant accessioning and result reporting to individuals and the state.
Howard University is the first hub laboratory to go live using the hub and spoke model. Wayne A. I. Frederick, president of Howard University, said, "Historically black colleges and universities have produced talented doctors, public health experts and engineers, many of whom are contributing to the fight against COVID-19. We are grateful to Thermo Fisher for supporting a testing center on our campus, allowing us to continue to monitor the health and safety of our academic community."
The following institutions have been confirmed as HCBU testing centers:
Howard University College of Medicine
Morehouse School of Medicine
Meharry Medical College
Xavier University of Louisiana
Hampton University
Tuskegee University
Florida A&M University
Texas Southern University
Additional HBCU testing centers will be announced soon.
To learn more about our HBCU partnership visit the Just Project website.  To learn more about our LIMS solutions for COVID-19 testing, please visit our website.