How Mustang Bio made the decision that the time for LIMS was now
While every organization is unique, the challenges they face are often quite similar. We are often asked, when is the right time to choose a LIMS? What are the factors that we should consider when making the selection?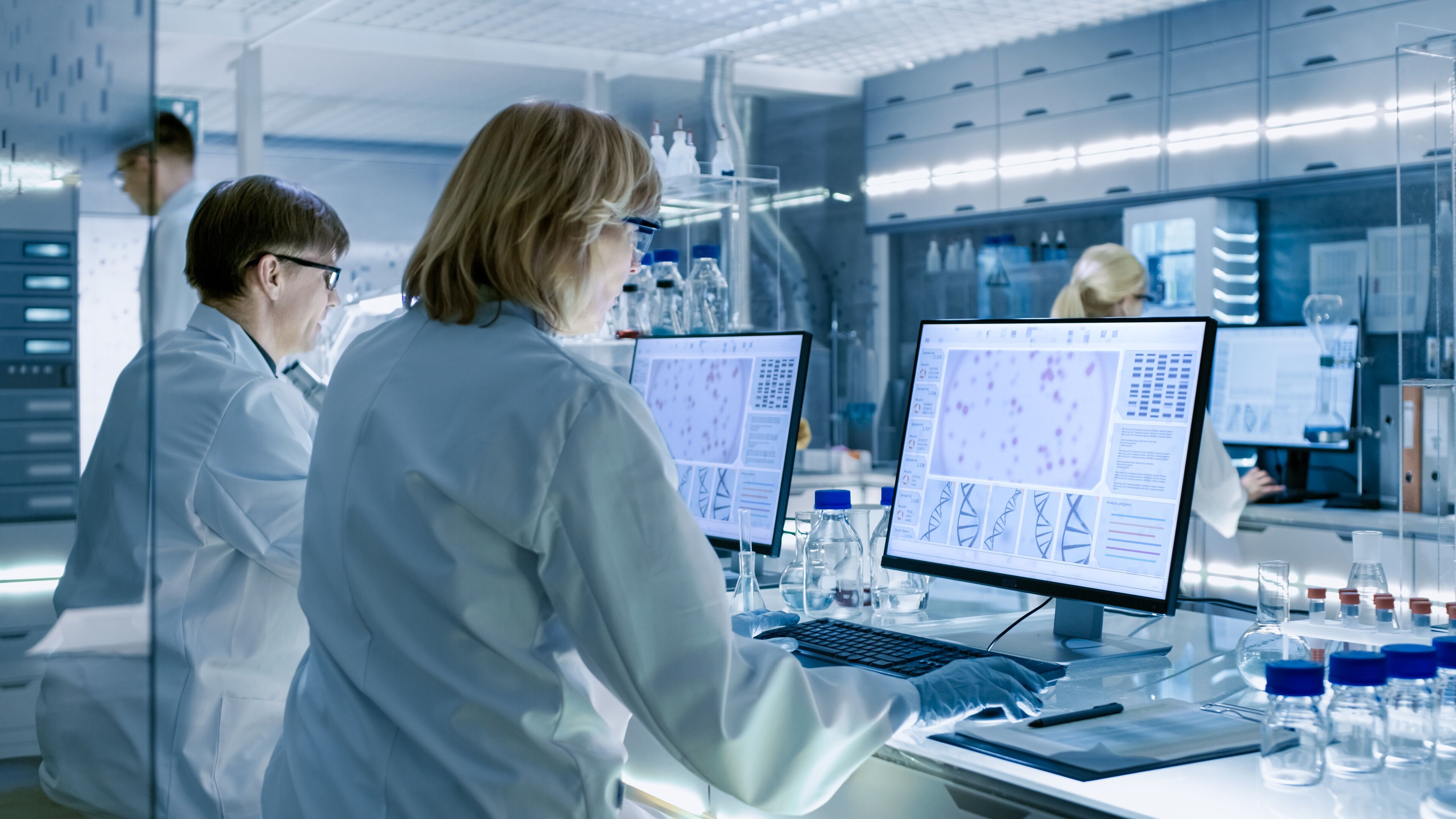 Rather than answer that
question from our perspective, we asked Mustang Bio, Inc., a clinical-stage biopharmaceutical company focused on translating today's medical breakthroughs in cell and gene therapies into potential cures for hematologic cancers, solid tumors and rare genetic diseases. As a fast-growing company, the team realized quickly that they would need an IT infrastructure to support that growth. Mustang Bio decided that a LIMS was the right solution to help streamline its laboratory processes and provide quality control in a fully validated environment.
Why a LIMS?
Mustang Bio is planning to submit a Biologics License Application (BLA) in the near future. Looking to ensure product quality and mitigate risk, Mustang Bio recognized that their manual laboratory processes would not scale with their business. Adopting a fully validated LIMS capable of tracking and trending phase 1 and phase 2 clinical trials will facilitate the BLA process. Ultimately, the patient remains the focal point in all decision making, as Mustang Bio believes cutting the time spent in tracking and recording on paper will help the company deliver innovative care faster.
Mustang Bio knew they needed a system to efficiently release products and generate certificates of analysis. They also wanted a system to handle environmental monitoring, support stability studies, manage raw materials, and track operational efficiency with easy-to-interpret reports and Key Performance Indicators (KPIs).
Selecting the right LIMS
Mustang Bio wanted a solution with a reputation for compliance, fast deployment, and ease of use. They also knew that choosing a solution with very little to no customization to support the laboratory workflow was critically important. "We were looking for an easy-to-use system that could be implemented in a reasonable timeframe," said Jay Robleski, Sr. Manager, Quality Control at Mustang Bio. "Our science may be cutting-edge, but in terms of compliance and data integrity our needs are not really unique." Mustang Bio ultimately chose Thermo ScientificTM SampleManager LIMSTM software, noting, "with SampleManager LIMS software, we can have the system up and running within a few months of installation and qualification, and that is something we value."
The company will implement the SampleManager LIMS software pharma solution, a pre-configured pharma/biopharma QA/QC LIMS that can be deployed and validated quickly for faster ROI with reduced risk. Mustang Bio's research has prompted partnerships with leading academic institutions. With SampleManager LIMS software managing its laboratory operations, the company is well-positioned to advance its standing in the industry.
Supporting a growing laboratory
SampleManager LIMS software is designed to grow and evolve as a laboratory's needs change. While the pre-configured SampleManager LIMS software pharma solution will meet Mustang Bio's immediate needs, the company expects to expand usage for additional efficiency gains in the future. Robleski plans to digitize the laboratory's standard operating procedures (SOPs), using tablets to manage SOP execution. The laboratory will also explore additional integration points, capturing data directly from instruments and eliminating paper.
One application for your laboratory's needs
From smaller individual lab deployments through to global multi-site implementations, SampleManager LIMS software is the only LIMS to meet the needs of the modern laboratory in one application. Developed to meet the unique needs of pharmaceutical R&D and QA/QC labs, SampleManager LIMS software is designed to provide labs with valuable options to address the key challenges they face when selecting a LIMS, which include the need to support the diversity of laboratories and users, intense regulatory scrutiny that requires a solution that must satisfy both internal and external auditors and the pressure to streamline and become more efficient across businesses with clearly demonstrated cost justifications. Visit the SampleManager LIMS software product page for more information on how these tools help drive the digital transformation in the pharmaceutical laboratory.