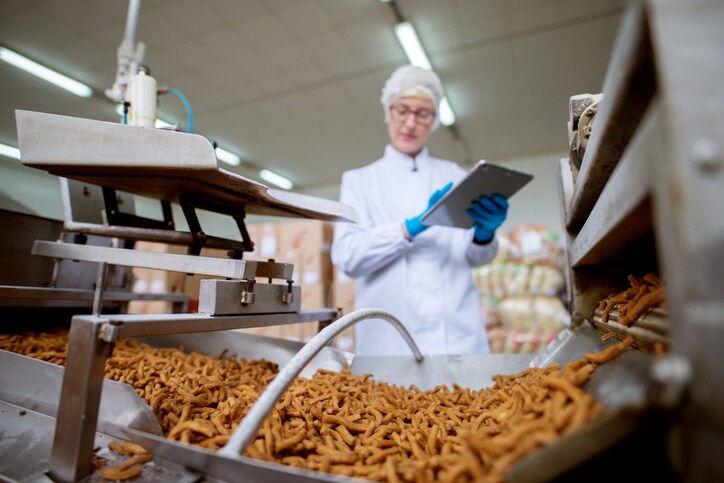 Looking to to round out the year with a refresh and enhancement of your knowledge of ways to help ensure product quality, safety, and efficiency of food operations? Or maybe get prepared for the new year?  Check out these 30-minute espresso webcasts.  They are a convenient way to keep up to date on the latest technologies and solutions for packaged food weighing and inspection.
Metal detection or X-ray inspection: which is right for your application?
Get an overview of the importance of metal detection and X-ray inspection in food production, learn how metal detectors and X-ray inspection systems work, how and where they should be used, and how they can protect your brand reputation.
Top Techniques for basis weight and thickness measurement of food packaging materials
Packaging materials used by the food industry need to maintain food quality and safety because they serve as oxidation barriers, thermal protection, portability and recyclability.  Learn about the production methods of these materials, which are often multi-layer applications, and how accurate measurement of the materials and layers are important to the integrity of the product.
Quick-prep foods and meal kits — How to overcome key product inspection challenges
Get an overview of the subscription meal industry, the process of manufacturing those kits, the product inspection equipment and technologies that are being used, and how to protect your brand. Learn about the contaminants that can enter the process and how to help eliminate them before they reach consumer hands.
An Introduction to Digital Solutions for Web Gauging Technology in Food Packaging
Learn about in-line metrology used in food packaging and production lines. The need for thickness measurement of food packaging materials is crucial to quality of the food contained in the package.  And while the production of the materials must be monitored, the instrument health, status, and data should be monitored as well. Delve deeper into how the instrument is monitored.
Raw material product inspection: are you missing this important stage?
Get an introduction to the importance of metal detection and X-ray inspection in food products, learning how these technologies work, and how they are especially important for inspecting raw materials.  Learn about the common challenges when inspecting raw materials and how to overcome them in order to protect consumers and your brand's reputation.