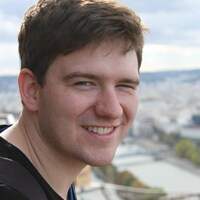 David Crabtree is a Senior Development Scientist in the Microbiology Division of Thermo Fisher Scientific, and a contributor to this Examining Food blog.
So what exactly do you do?
As a Senior Development Scientist in the Molecular Pathogen Methods team in R&D Basingstoke, UK, I am responsible for:
development of enrichment times for different organisms and food types for the SureTect System range,
development of novel enrichment broth media,
validation of alternative methods, and
development and support for current assays within the SureTect System range.
What does your average day comprise?
Typically, my day comprises a mix of bench and paper work on an eight-til-four basis but we have the added luxury of an early finish of 2:30 on Fridays! The blend of active bench work and sit-down record keeping is a great way to work for someone like me who likes a lot of variety in their working day.
I live only a five minute drive away from the lab so I make a trip home at lunchtime every day to see my babies miniature schnauzers, Eric and Izzy. The gym consumes a good portion of my weekday evenings, but otherwise I like to relax at home with my partner or go out for dinner at one of the many gastropubs dotted around the Hampshire countryside.
How did you get where you are today?
Before coming to Thermo Fisher Scientific, I attained a degree in Biology from Cardiff University in 2008. From there I worked for a year at an R&D start-up company, aiding in the development of methods for the rapid detection of food-borne bacteria using immunomagnetic separation technology. Within the role I completed the validation of the food pathogen detection assay for cooked poultry and became qualified as a Quality Management Systems Auditor with LRQA.
Joining Thermo Fisher Scientific in June 2009, I worked as a Product Trials Analyst for two years, gaining a wealth of knowledge in a large variety of products, methods and techniques. I then moved on to join the Industrial R&D team in 2011 where I worked on the development of a range of culture media before becoming part of the formalised Molecular Pathogen Methods team in 2012.
Working within the Microbiology industry was never a key goal of mine although I did know that biological sciences would be the general path for me to take after graduating. Thankfully, however, I have found that this line of work has been extremely stimulating and I look forward to developing my skills and techniques through more roles in the future.
What have you felt most proud of being involved with in your working life?
The AOAC Research Institute validation of the assay for Listeria species and Listeria monocytogenes was a particularly satisfying project within my career, allowing me to tackle a monster challenge with a fantastic team of scientists for our new PCR system. The prospect of more assays, challenging food matrices and the opportunity to develop even more skills in the future is really exciting!
What are your challenges moving forward?
With any product sold by any company, I am sure that the "Instructions For Use" are sometimes tweaked by customers to suit their daily tasks. Some of our biggest challenges for our PCR range are to respond to customer queries asking why their new, alternative method does not work. I am looking forward to working closely with customers and my team to address these questions and together find the best solutions for everyone's needs.
What are your top 3 favourite websites, and why?
The Food and Drug Administration (FDA) site is brilliant for finding out about enhanced methods for bacterial detection and the tips and tricks that come with each food type.
The Daily Kaizen blog site is pretty useful for coming up with ideas on how to improve processes in the workplace. Not all are always relevant, however, so you'll need to wait for the gems every now and again.
Where can we find you?
Here on LinkedIn, and on Twitter @DJCrabbers. Enjoy!
This is one of a series of occasional interviews with some of the minds working within Thermo Fisher Scientific for the food and beverage market. If you'd like to know more about how we may be able to help you, please contact us through the blog contact button.
If you're interested in joining David and working for Thermo Fisher Scientific, then learn more about us and browse our current vacancies here.