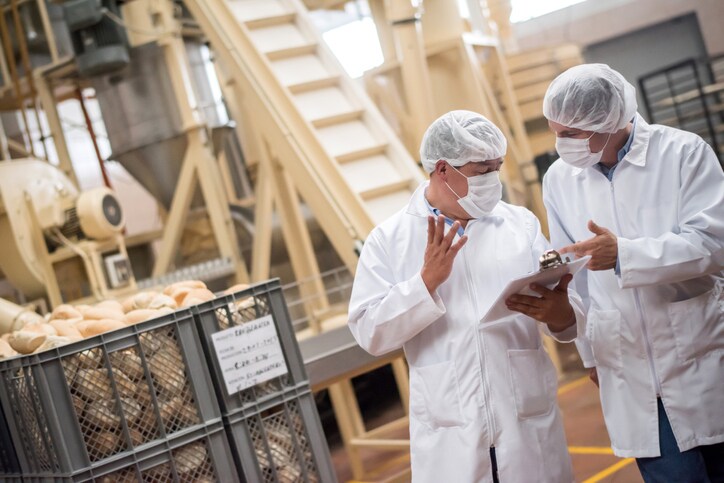 Wouldn't it be great if everyone learned from others' mistakes?  Well we can't speak for people, but there is new technology for industrial food metal detection systems that makes it easier to detect physical contaminants by learning from items that already contained them. With the latest metal detection system auto-learn technology, operators can conduct an additional set-up stage that can be used to capture data on products contaminated with metal foreign objects. This enables fast and easy system calibration that can be optimized for specific applications.
It doesn't matter what kind of packaged food is being inspected for food safety; it can be baked goods, dairy products, confectionary items, etc.  The software calibrates operation settings by allowing users to conduct product tests with clean products, as well as with products containing likely metal contaminants. Contaminants in food processing plants are often the result of broken pieces of machinery or mesh screens dropping into the food as it is being processed, or it could be slivers of metal that entered the facility in raw materials, like bulk nuts, grains, or berries. The metals can consist of ferrous, non-ferrous or stainless steel metallic materials.
After the initial scanning is done, a detectability score for each metal type is displayed and operating parameters are automatically set to maximize sensitivity and help reduce false rejects. False rejects are especially common with products that have a high moisture content, or are warmed or slightly thawed during production.
Before this technology was introduced, metal detector set up was limited to the use of only clean samples. For many difficult applications, this process might have taken an expert operator many hours to optimize.  By using data from products with foreign objects affixed, the software quickly automates set-up for each frequency in minutes, significantly reducing training time and the need for in-depth metal detection operation knowledge. It maximizes food safety while also reducing or even eliminating the costs associated with false rejects.
This technology is especially useful when it is included with food metal detectors that are equipped with multiscan, multi-frequency capabilities — which enable operators to pick a set of up to five frequencies, from 50 kHz to 1000 kHz. Multiscan technology then scans through each frequency at a very rapid rate. Running five frequencies helps make the machine close to ideal for detecting any type of metal you might encounter. Sensitivity is optimized, as you can choose to run the optimal frequency for each type of metal of concern. The result is that the probability of detection goes up exponentially and escapes are reduced, especially when working with tough applications like baked goods, snack, dairy and meat.
With the addition of this 'auto learn' technology, the multi-scan metal detectors are now easier to use by operators of any skill level. The detectability score generated for each type and size of metal, and the resulting operation parameters, eliminates the potentially time-consuming process to tune a particular application.  Only a few button touches and product passes are needed from the operator, leaving the rest of the work to the intelligent software.
If only the rest of the world could so easily learn from its mistakes.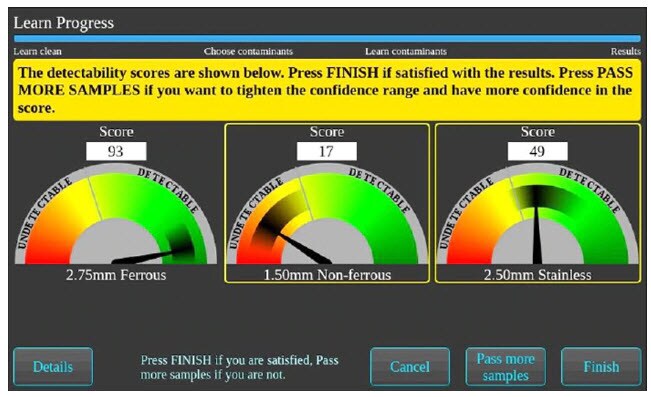 Editor's Note: Learn more about Autolearn Software for the Sentinel Multiscan Metal Detector