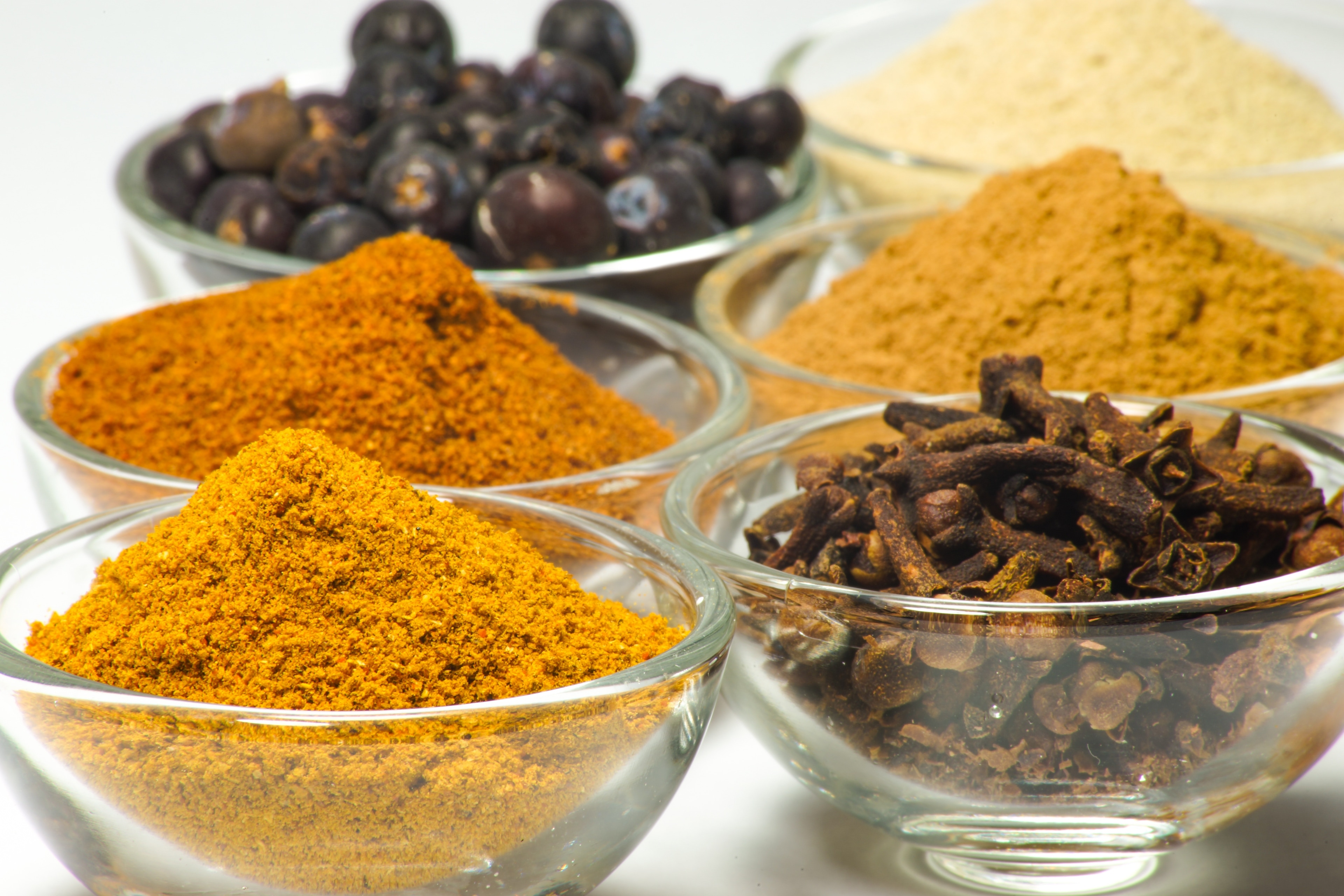 Food fraud, broadly, consists of claiming to sell one kind or grade of foodstuff while actually selling another. This can mean outright deception about what one is selling, such as presenting cheap artificial vanilla for much more expensive natural vanilla, but it can also mean secretly diluting a highly sought foodstuff, removing markers of origin and obscuring signs of low quality using additives, such as dyes or chemicals that fool various tests. It is difficult to know how common food fraud truly is, because its goal is to avoid detection. What is certain is that food fraud is not a recent invention. The practices grouped under "food fraud" go back centuries, arguably as long as humans have been both eating and trading.
Some of the earliest records of intentional food fraud are from the medieval period. Prior to the establishment of worldwide European empires, spices traveled long distances, often over land, to European markets. These spices were thus highly sought, expensive and unfamiliar to many palates. An enterprising fraudster could make substantial coin by mixing a large quantity of dried local herbs, such as oregano or juniper, with expensive imports such as black pepper, cinnamon or nutmeg, or by outright misrepresenting lower-cost local flavorings for foreign spices, especially by offering these falsified goods at lower prices. The most brazen would use nut shells or even stone and dust to extend their wares. One of the roles of medieval trade guilds was to supervise spice trading, rooting out fraudulent goods and preserving the reputation of the trade to maintain its value. This was part of a similar push to enforce quality standards on various trade goods, including bread and meat.
The Industrial Revolution created an entirely new level of food fraud. With more and more people living farther from their food supply, it became easier for traders of all manner of foods to grow their profits by debasing even relatively cheap ingredients. It became routine for flour to be extended with chalk or gypsum dust, and for milk to be watered down to the point that chalk was used to re-color it white. Lead compounds, which are naturally sweet, were used as sweeteners instead of expensive sugar, and tea and coffee, both expensive imports, were frequently mixed with visually similar plants to reduce traders' costs and increase their profits. Fraudulent olive oil became so widespread that to this day it serves as a major source of funding for organized crime. It was at this time that sausages and other processed meats acquired their reputation as "mystery meats" whose true contents could only be guessed. More recent scandals in the same vein include horse meat being used as a cheap substitute for beef.
It is important to note that food fraud and food safety are not separate issues. As hinted above, adulterated foods are often also toxic, depending on the exact substances involved, and the same regulatory environments that enable food fraud are often also lax about food safety. Particularly in the 19th century, for example, the lack of refrigeration meant that fresh meat wasn't easily available in cities, but that did not stop vendors from selling meat preserved with toxic chemicals as if it were fresh. These 19th-century preservatives included borax, sulfuric acid, copper sulfate and formaldehyde, which nowadays are widely used as soap, battery acid, herbicide and embalming fluid, respectively, and mass poisonings were rampant. One of the most famous of these incidents, the Bedfort Sweets Poisoning of 1858, involved candies made with sugar extended with arsenic trioxide powder instead of the intended gypsum, which caused 21 deaths. The fight against food fraud is inextricably tied to the fight for food safety, and these connections continue in the modern world.
Few took the issue seriously at first, and technology sufficient to detect most forms of food fraud was still in its infancy. Friedrich Christian Accum's 1820 book "A Treatise on Adulterations of Food, and Culinary Poisons" drew attention to widespread food tampering in Europe and encouraged the use of modern science to detect and eliminate these dangers. In 1902, then-chief scientist at what is now the United States Department of Agriculture Harvey W. Riley conducted detailed tests proving the toxicity of 19th-century food preservatives. With these galvanizing reports and continual improvements in analytical chemistry, the tools and the political will were finally in place in the US to develop the first laws prohibiting the manufacture of adulterated and mislabeled food and drugs. It would be another 50 years before safety testing in food manufacturing would become a legally mandated routine.
The combination of these protective laws and modern, globalized supply chains has changed the food-fraud landscape. Two forms of food fraud have gained prominence in recent years as a result: disguising the origin of legitimate foods, and thwarting conservation enforcement. These forms of fraud differ from what is discussed above because they often specifically seek to evade legal processes and costs, rather than the costs of the food itself. The crime, in this case, is against the environment or the international legal system, rather than against the consumer per se.
For example, it is increasingly common to import food from one country into another and declare it has having originated there before selling it elsewhere. This deception can thwart import/export duties, customs enforcement, international sanctions and more. In particular, it often serves to reduce suppliers' costs by taking advantage of lower quality standards, labor costs, etc. in the actual origin country. Particularly with very involved supply chains, it can be difficult to conclusively show at what step fraud took place, making these switches difficult to prosecute even when they are detected. Such fraud is often advantageous to the actual origin country, and becomes part of broader international politics in complicated ways.
Fish and other foodstuffs collected directly from the wild create a bewildering array of fraud scenarios and incentives. Fishing is an increasingly difficult trade due to collapsing stocks around the world, and various countries' legal efforts to protect their remaining stocks create incentives to maintain unsustainable practices in secret. An unscrupulous fisher might fish in a protected area and, if they evade detection, claim to have been fishing in legally permissible waters or even in a nearby country's territorial sea. These legal games create ways to get around protected areas, seasonal quotas, bans on specific fishing practices such as trawling, and more, and represent a serious danger to the long-term sustainability of fish stocks. It is also easy to misrepresent what kind of fish one has caught, using different strategies for different reasons at various points in a supply chain. Some fish fraud is the misrepresentation of abundant, low-cost fish as rarer, more lucrative species, and other fraud works in the opposite direction, obscuring the capture of rare, protected species until later in the chain when diners can pay a premium for them. Fish fraud is not only a matter of environmental stewardship, however. Some fish species are toxic, yet they find their way into the supply chain because of these unsavory practices. The most famous incidents involve gempylotoxin poisonings from escolar misrepresented as various species, tetraodotoxin poisonings from pufferfish misrepresented as monkfish, and various poisonings from fish taken from toxic algal-bloom sites. Fraud in fisheries is likely to become a bigger and bigger issue as wild fish stocks continue to be overharvested around the world, encouraging this behavior.
Food fraud is not a modern vice, but a longstanding practice that has vexed law enforcement for centuries. Modern science provides new tools to combat it. With these tools, manufacturers and regulators alike can protect the environment, consumers and legitimate producers, by making sure things are exactly what their sellers say they are. Learn more about technologies for food fraud testing..
Photo by by mckaysavage licensed under CC BY 2.0
Post Author: Alyssa Gonzalez.