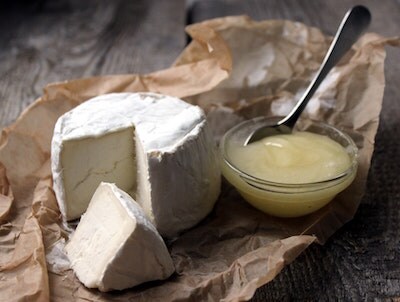 Salmonella is a familiar hazard in the dairy industry. Salmonella species are found in many agricultural settings, particularly in association with cattle and poultry. Salmonellae are pathogenic, causing salmonellosis when they infect humans. Because of this, most countries have food-handling and testing protocols to keep Salmonella-infected food from entering the supply chain, and product recalls to protect against this hazard are relatively common. One of the principal roles of dairy pasteurization, for example, is killing Salmonella before it can cause illness. The United States, European Union, and Canada also educate consumers on safe food-handling techniques, such as making sure meats and eggs are cooked thoroughly to kill any bacteria they may still contain. Even so, Salmonella causes at least 1.35 million cases of salmonellosis every year in the United States, according to the Center for Disease Control, with about 420 of those cases ending in death. Any improvement in testing for Salmonella stands to prevent thousands of cases of serious intestinal illness.
One of the most challenging venues for salmonellosis prevention is unpasteurized dairy. Unpasteurized dairy has a longstanding and legally protected role in Europe as the base material of many varieties of cheese. In France, cheeses made with unpasteurized milk are widely considered to be superior to their pasteurized counterparts. "Raw" milk is also consumed directly in Europe, where it is widely available, and it is the most common form of milk in Africa and many parts of Asia. In North America, raw milk has a reputation for being healthier and more flavorful than pasteurized milk, despite neither claim being substantiated, resulting in fad popularity. Unpasteurized soft cheeses are a particularly effective vector for Salmonella poisoning because their short fermentation times make these products even more "uncooked" than firmer cheeses.
Perhaps more importantly, unpasteurized dairy is also a difficult food product for conventional testing methods, which are based on culture. Salmonella are not the only bacteria found in raw milk, and others can outpace its growth in culture plates and keep it from being detected. With their living mold cultures, blue cheese are particularly vulnerable. The Thermo Scientific™ SureTect™ Salmonella species PCR Assay is a PCR-based test designed to work around these limitations. This assay's validated protocol uses an enrichment broth containing novobiocin to suppress the growth of many non-Salmonella bacteria present in samples. This assay has received NF VALIDATION™ certification by AFNOR. As a PCR-based test, the SureTect Assay provides rapid results with a high degree of certainty.
Further studies have shown that the SureTect Assay is even more robust than expected. A direct comparison between the ISO reference method and the SureTect Assay method using Buffered Peptone Water (BPW) without novobiocin showed no difference in efficacy between the two methods. The alternative method had 100% agreement with the reference method for both 18 hours and 24 hours of enrichment compared to the ISO enrichment method, which takes two days. This perfect agreement and lack of deviations persisted even with high-background cheeses. Although the most biologically dense cheeses, such as raw-milk blue cheese, still present some challenges for testing without novobiocin and should be evaluated on a case-by-case basis, the results show that prewarmed BPW without antibiotics is a suitable medium for testing most dairy samples for Salmonella.
Using culture medium without antibiotics eases the burden of post-test disposal. It also means that the same sample diluted in BPW can be utilized for additional tests such as the starting point for total viable counts tests prior to incubation, thereby reducing test complexity, time commitment and expense. These study results create an opening for customers willing to deviate from the certified method, which is now proven excessive for general applications.
For more information on this revised method and its effectiveness in detecting Salmonella even in high-background samples like these, read the application note: Use of an Antibiotic-free Enrichment Medium For Detection of Salmonella in Cheese Samples Using the Thermo Scientific SureTect Salmonella Species PCR Assay. Learn more about simple PCR-based pathogen testing with the SureTect assay range, on our website.