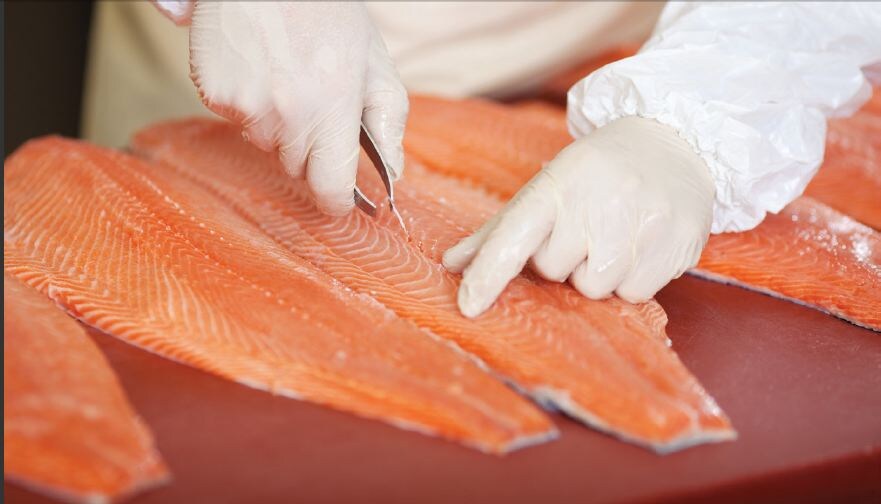 Stepping back to examine your workflow, and some innovative thinking, can maximize pathogen test throughput and efficiency, as demonstrated by a fish processing company who were able to implement a scalable solution to address fluctuations in sample numbers and deliver test results faster.
Every food production facility is different, so when looking for the best solution to optimize your pathogen test workflow it's important to consider:
        Frequency and number of samples received throughout the day
        The opening hours of the laboratory and work patterns of the staff
        Priority needs of the laboratory
        Priority needs of the production managers acting on lab results
        Testing bottle necks and restrictions
        Predicted future test numbers
A recent case study of a fish processing company shows how re-examining your pathogen testing needs can lead to greater efficiencies and faster product release. The company carries out around 65,000 Listeria monocytogenes and 5,000 Salmonella species tests each year on a range of raw and smoked fish products. That translates to between 200 and 300 pathogen test samples each day, with pressure to get samples tested as soon as possible to enable release of highly perishable products to market.
The company found that with their existing workflow they did not have sufficient samples each day to start a 96-well PCR test run until the afternoon, and then too many samples arriving in the afternoon to complete tests the same day. A lengthy (48 hour) enrichment step for Listeria also delayed the initial PCR run, often until the afternoon of the second day. This long time-to-result delayed product release, taking up cold-room space and reducing shelf-life.
In order to meet their growing test throughput, and to give the flexibility to process smaller batches in a staggered fashion, the company decided to implement the SureTect™ Real-time PCR system (Thermo Scientific). This introduced the flexibility required to process samples throughout the day. The 24-well SureTect™ PikoReal™ instrument (Thermo Scientific) allows smaller batches of samples to be processed in the morning, while multiple instruments (seven in this case) can be linked to support larger batch processing as required.  When combined with a shorter enrichment step (22 hours) results could be reported to production significantly sooner, ensuring improved responsiveness to a positive result and fast product release to maximize shelf-life.
Is it time to step back and review your workflow? Read more about the approach this manufacturer took in the full case study.
Learn more about the range of pathogen testing solutions Thermo Fisher Scientific offer to find a solution to meet your individual requirements.
Reference
A world-leading manufacturer of smoked salmon maximizes pathogen test throughput and efficiency using the Thermo Scientific SureTect Real-Time PCR System