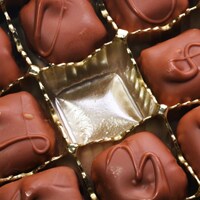 Imagine how you would feel if you enthusiastically opened a box of premium chocolates only to find an empty spot in the tray? As a consumer, would you go to the effort of filing a complaint with the producer, or would you simply shrug off the missing chocolate and move on? After a quick comment on Twitter? More importantly though, the next time you looked to buy a box of chocolates, would you remember your experience and steer clear of the brand that shorted you the last time? Countless experiences like this happen with products each day, with potentially significant negative impacts on a food producer's future revenues. A bad experience with a product can bias a consumer's purchasing behavior for a long time. Research we conducted for a piece in foodprocessing-technology.com showed:
One tiny, 2mm metal piece = average of $8m in recall and rework expenses
One piece of bone = millions of dollars in lost sales and years of brand damage.
Scary? That's where an x-ray inspection system comes in. X-ray systems not only detect dense contaminants such as metal, stone, and calcified bone, but they can also ensure that a chocolate appears in each of the assigned spots in a tray. Sweet, huh? And here is some more good news: X-ray technology can detect missing products or underfills in hundreds of thousands of different food products in a variety of packaging types, not just trays of chocolates. If you think consumer disappointments from underfilled products could be affecting your bottom line, you may be interested in learning more about Thermo Scientific's X-ray inspection solutions.