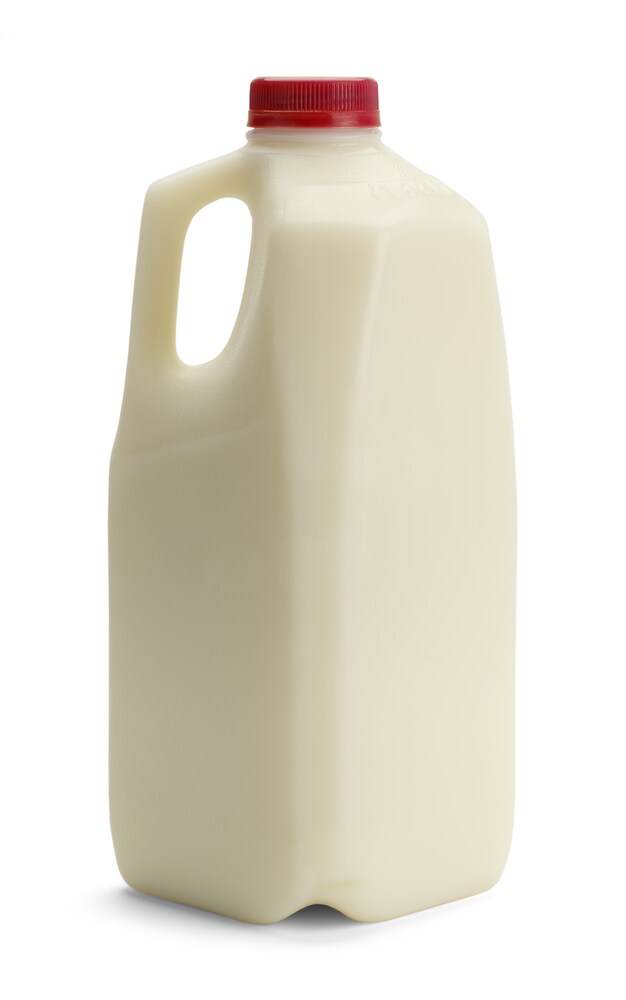 In China, phthalate acid esters (PAEs, 1,2-Benzenedicarboxylic-acid esters) are commonly used as an industrial plasticizer. PAEs are known to enter the food chain through environmental contamination or through food processing and packaging. According to Jia et al., there are also reported cases of phthalates illegally used as a direct food additive as an emulsifier. The dangers of PAE exposure can include fetal mutations, carcinogenic activity and disruption of the endocrine system. This research group has recently published a new method to identify phthalates in milk products.1
The researchers focused on milk because it is widely used as a food source, particularly in children. They successfully screened 96 commercial milk and milk product samples for 27 different phthalates. However, this was not an easy challenge to take on. The researchers explained that the lipophilic properties of phthalates require additional extraction and clean-up steps in order to remove lipids and proteins, with limited success. Previous methods were also time-consuming, with a risk of secondary contamination from plastics used in the experimental process.
To improve function and efficiency, Jia et al. sought to use a QuEChERS optimization method to determine phthalates in milk. The researchers began by homogenizing the samples. Next they measured out 15.0 g of each milk sample and fortified with the 27 different phlatates. They added extraction solvents and ceramic homogenizers to induce phase separation. After additional cleanup and prep steps, the samples were ready for analysis using ultra high-performance liquid chromatography and electrospray ionization with high-resolution mass spectrometry utilizing Orbitrap technology. The system consisted of an Accela 1250LC pump and a CTC Analytics PAL open autosampler coupled with a Q Exactive mass spectrometer (Thermo Scientific™).
To optimize the LC-MS conditions, the researchers analyzed the compounds by flow injection. They also checked the sensitivity of target analytes by recording the chromatograms in full scan method in both positive and negative ionization mode.
The researchers used response surface methodology (RSM) to investigate the variations in recovery rates with respect to the preparation. They used a central composite approach to optimize the composition of the extraction solvent volume, the amounts of sodium acetate, PSA, and C18.
They achieved extraction recoveries in the range of 90.7% to 104.6%, with coefficient of variation<5.6%. They also determined that the 27 phthalate compounds behave dynamic range in the 0.1–1000 g kg−1 concentration, with correlation coefficient >0.99. The researchers determined that the limits of detection for the analytes were satisfactory in the range 0.32–2.6 g kg−1.
When the researchers applied their methods to real samples, they found Di(2-ethylhexyl) phthalate in almost all milk, milk beverages and yogurt samples tested, with levels ranging from 1 to 936 [1] g kg−1. Additionally, 55% (53/96) of the samples were contaminated with two or more phthalates.
The researchers maintain that the methodology combining QuEChERS extraction and UHPLC plus Orbitrap-based mass spectrometry is an accurate and sensitive technique to identify phthalates in milk products.
Reference
1. Jia, W. et al. (2014) "Analysis of phthalates in milk and milk products by liquid chromatography coupled to quadrupole Orbitrap high-resolution mass spectrometry.", Journal of Chromatography A. 2014 Oct 3;1362:110-8. doi: 10.1016/j.chroma.2014.08.030. Epub 2014 Aug 15.