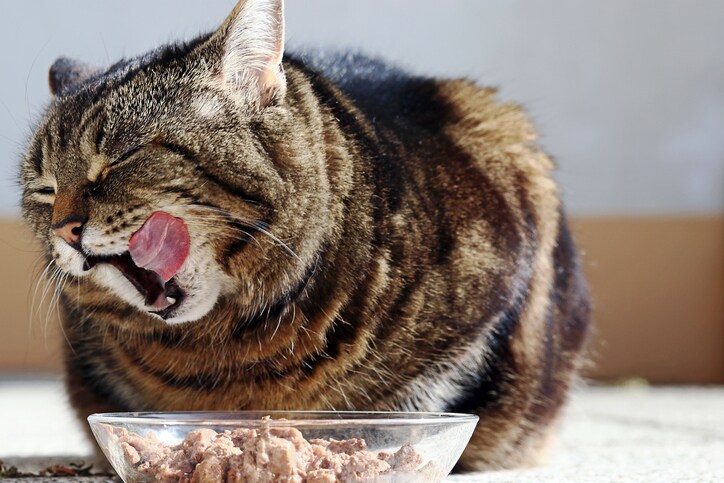 We previously wrote about the US Food and Drug Administration (FDA) Current Good Manufacturing Practice, Hazard Analysis, and Risk-Based Preventive Controls for Human Food, but this article will focus specifically on animal foods, including pet food. The FDA has noted for years that the Federal Food, Drug, and Cosmetic Act (FD&C Act) requires that "all animal foods, like human foods, be safe to eat, produced under sanitary conditions, contain no harmful substances, and be truthfully labeled."
Watch the commercials or walk down a pet food aisle and you will see that pet foods come in all types of forms – giant bags of dry food for dogs, chunky meats and gravy in cans, moist flaky foods in metalized pouches for cats, small bags of dry foods in boxes, bags of pellets for rabbits, hay for chinchilla, and everything in between for domesticated animals.  Producers must use the right food safety inspection equipment for each type of pet food — dry, wet, liquid, etc., as well as the packaging type.
So, when the FDA requires that animal foods contain no harmful substances, that includes physical contaminants in addition to microbial contaminants.  Like in human food processing, each stage of the pet food production process has multiple steps, all of which introduce risk of contamination or quality issues.  Incoming raw materials could hide rocks or glass that were picked up by farm tractors.  Mixing, cutting, and filling machinery could break down and plastic or metal pieces could break off and fall onto conveyor belts — and into the food along any point in the process. A broken piece of glass or mesh screen could do a lot of physical damage to a pet who is gobbling up a bowlful of food.
Food Safety and Quality Technologies
Manufacturers should implement the proper food safety technologies to help ensure a contaminated product doesn't reach the store shelves.  Industrial food metal detectors inspect food to detect unwanted metallic contamination and remove any contaminated packages from the process. The newest multiscan metal detectors are capable of scanning up to five user-selectable frequencies running at a time, offering one of the highest probabilities of finding ferrous, non-ferrous, and stainless-steel metal contaminants. Food X-ray inspection systems detect both metallic and non-metallic foreign object contaminants – like stones and calcified bones — and can be used with cans and foil packaging. Combo systems combine techniques to save space in the plant and provide both quality and safety inspections.
In addition, like food provided for humans, pet food labeling is also regulated.  The current FDA regulations require "proper identification of the product, net quantity statement, name and place of business of the manufacturer or distributor, and proper listing of all the ingredients in the product from most to least, based on weight. Some states also enforce their own labeling regulations. Many of these regulations are based on a model provided by the Association of American Feed Control Officials (AAFCO)."
One must pay attention to the "listing of all the ingredients in the product from most to least, based on weight." If the weight is wrong because a package was over- or under-filled the nutrient information will be wrong as well. Checkweighing systems weigh every single package passing through, to help ensure products meet advertised weights and help plants optimize production efficiency, and the under/over weight products are rejected.
Inspection integrity requires a deep understanding of both inspection technologies and the regulations guiding inspection standards for pet consumption. To minimize microbial contaminant introduced from the process, manufacturers implement and follow rigorous cleaning schedule from wipe down by the end of each shift all the way to power wash every hour. manufacturers must select instrumentation with an adequate ingress protection rating, able to withstand moisture and dust from the surrounding environment across a long service life.
The latest budget request from the FDA regarding the Food Safety Modernization Act, notes that the agency aims to improve prevention-oriented food safety practices, strengthen data sharing and predictive analytics capabilities and enhance traceability to more quickly respond to outbreaks and recalls for human and animal food.
While the US government officials are considering the budget request, animal food manufacturers should be considering the safety of their products and how it could affect their ultimate customers – family pets.
Learn More: