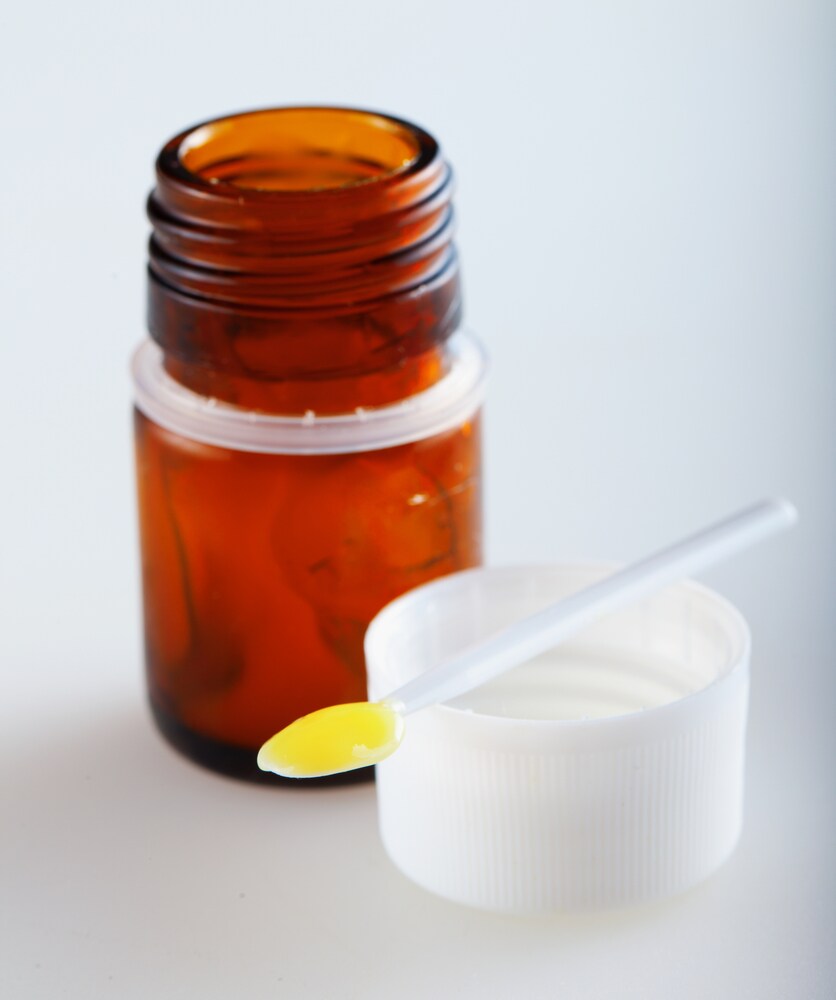 In the world of bees, royal jelly is truly the food fit for a queen.
All bee larvae are fed the viscous, jelly-like substance that is secreted by worker bees, but after three days, only queen larvae continue to be nourished by it while drones and workers are switched to other food. The queen herself, meanwhile, lives on royal jelly exclusively.1
Aside from serving as the gourmet delicacy of bee cuisine, royal jelly is harvested by humans as a dietary supplement, skin product and alternative medication. While there is little scientific backing for such claims, the amino acids, vitamins and minerals included in the jelly are said to give it anti-aging, immune system-boosting and fertility-enhancing qualities, among others.2
Since pure royal jelly can only be obtained by gathering what bees produce naturally, it is a low-yield product with a high cost of production. As the jelly's popularity as a supplement has risen, so, too, has demand for the product. In order to keep up with that demand and reduce their costs, some producers have been found to use inexpensive, artificial sugars to feed bees and thereby increase their supply at the expense of quality and authenticity.3
Tests to detect added sugars in royal jelly can identify an adulterated product, but this testing is complicated since various methods are only able to detect certain sugars. While 13C isotope ratio mass spectrometry (iRMS) can detect C4 sugars, it is unable to detect C3 sugars. Certain individual sugars have been found to serve as reliable markers of added C3 sugars, however, so their quantification through a sugar content analysis employing gas chromatography (GC) can be used for detection.4

In order to develop a strategy that could reliably and efficiently detect the use of artificial sugars in royal jelly production, a group of scientists in France recently used a combination of both methods – iRMS and sugar content analysis – in a study on various beehives.5 The researchers were particularly interested in evaluating the presence of artificial sugars in the royal jelly produced by the bees over time, and therefore studied six consecutive harvests.
Samples for the study were provided by the Groupement des Producteurs de Gelée Royale, a French producer of royal jelly that devoted several hives to the experiment. The bees were divided into three feeding groups: those fed artificial sugars (C3 and C4), those fed artificial proteins (pollen, soybean and yeast powder), and those fed both sugars and proteins. For each, a reference beehive from the same colony was fed natural food (pollen and honey) and served as the control.
In all, 102 royal jelly samples were collected over the course of the six harvests. 30 came from bees fed artificial sugars, 18 came from bees fed artificial protein, and 54 came from bees that were fed a combination of the two.
Thermo Scientific iRMS technology was used to determine isotopic ratios of the royal jellies studied. Starting with the second harvest, this method was easily able to detect the presence of added sugar syrups based on C4 plants – namely cane sugar and corn hydrolysate – as the isotopic values of the royal jelly produced by bees that were fed these syrups quickly increased. However, this method was not effective at detecting the use of syrups based on C3 plants – namely organic beet and cereal starch hydrolysate – to nourish the bees.
A sugar content analysis was performed to detect the use of these sugars, focusing on the quantification of four individual sugars in the royal jelly samples: maltose, maltotriose, sucrose and erlose. While the presence of these sugars remained constant in the authentic royal jelly produced by bees from the reference hives, they increased sharply in the adulterated samples across the harvests studied. Maltose and maltotriose were found to be reliable markers for the use of cereal starch or corn syrup, while sucrose and erlose indicated the use of beet sugar or cane sugar. For each of these sugars, thresholds were established to provide easy identification of an inauthentic royal jelly.
Having monitored the isotopic ratios and sugar contents of the royal jellies produced across six harvests, the researchers concluded that the combination of iRMS and GC sugar content analysis demonstrated an unambiguous ability to identify adulterated royal jelly from the second harvest onward. Both methods employed in the study were necessary, as each was more effectively able to detect different types of sugars, and their combination was found to be a powerful tool for the authentication of this unique product.
References
1 Maleszka, R. (2008) 'Epigenetic integration of environmental and genomic signals in honey bees: the critical interplay of nutrional, brain and reproductive networks.' Epigenetics 3: 188-192.
2 Howe, S.R. et al. (1985) 'Composition of freshly harvested and commercial royal jelly.' Journal of Apicultural Research 24: 52-61.
3 Stocker, A. et al. (2006) 'Detection of royal jelly adulteration using carbon and nitrogen stable isotope ratio analysis.' Rapid Communications in Mass Spectrometry 20: 181-184.
4 Cotte, J.F. et al. (2003) 'Application of carbohydrate analysis to verify honey authenticity.' Journal of Chromatography A 1021: 145-155.
5 Wytrychowski, M. et al. (2012) 'Combination of sugar analysis and stable isotope ratio mass spectrometry to detect the use of artificial sugars in royal jelly production.' Analytical & Bioanalytical Chemistry 403: 1451-1456.