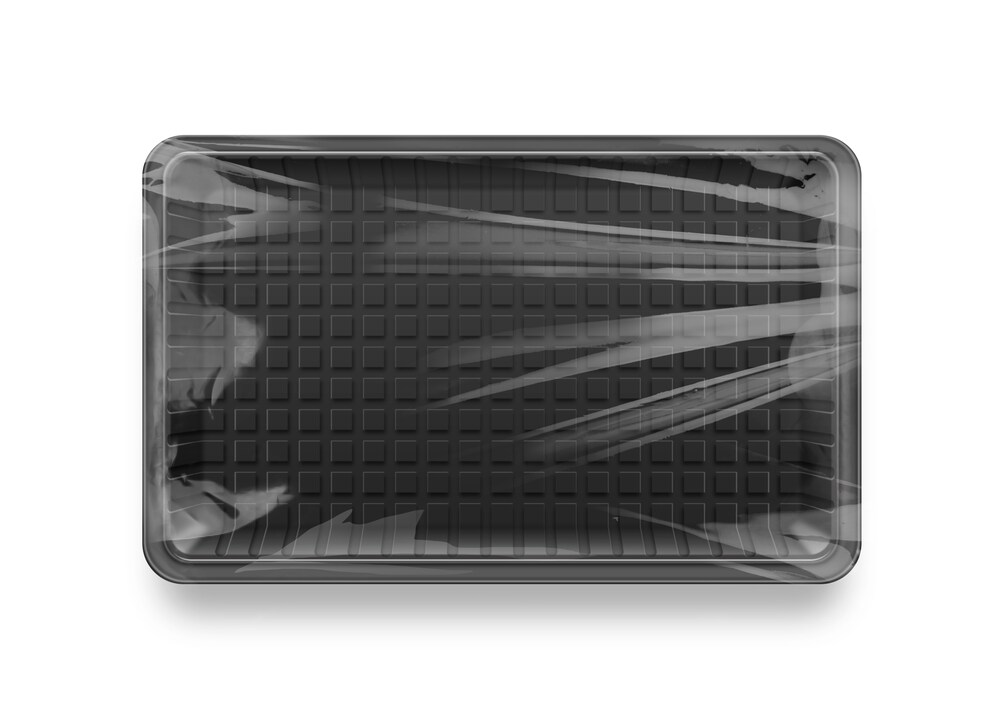 Food safety measures extend well beyond preparation of the edible product itself. Regulations are in place to ensure consumer safety in many steps of the process, and this includes the packaging. According to European Union regulation EC1935/2004, "packaging material shall neither transfer their ingredients into food in quantities that may impair human health, nor deteriorate aroma or taste".
Among the many agents routinely inspected, manufacturers monitor levels of volatile organic compounds (VOCs) or solvent residues in both packaging materials and the inks used in printing. Manufacturers must comply with legislation on maximum permissible levels to prevent transfer into the food products they contain. Frequently, this means that product used for packaging must be analyzed as it is produced, a complicated and time-consuming procedure that takes between 30-60 minutes per sample when using traditional analytical methods.

Scientists at Thermo Fisher have developed two protocols using Thermo Scientific instruments that circumvent the limited analytical time available to accurately measure VOCs in packaging materials during production. Each method uses headspace gas chromatograpy (GC) in combination with various assay automation procedures.
The first method, Ultra Fast Determination1, exploits the rapid temperature cycling properties of an UltraFast Module (UFM) option within Thermo Scientific's TRACE GC Ultra for faster processing. The UFM can rapidly heat samples to operating temperatures, rising at 20 °C/s, and then cool down quickly to reduce wait time between runs. This, in addition to incubating up to six samples at a time, further reduces processing time to between one and two minutes per sample.
Once users manually prepare the samples of the test materials (packaging and flexographic inks), the procedure is fully automated. The protocol uses a TriPlus static Headspace Autosampler for advanced robotic control of vial and syringe operation during injections. According to the development team, this setup is "user-friendly, versatile and high performance". During validation, the assay results showed good consistency with high levels of repeatability and excellent calibration curves. Some solvents could be measured at levels as low as 0.1mg/m2. With results arriving in approximately 5 minutes per sample, a 10-20 fold speed increase compared with conventional GC analysis, the scientists propose that this method is highly suitable for the production line.
The second protocol devised by Thermo Fisher scientists is an unattended automated protocol for measuring VOCs in packaging materials2. It recognises the challenges posed for accurately measuring VOCs in the packaging materials and the need for standard addition calibration to counteract the significant matrix effects encountered. By replacing traditional and lengthy manual standards preparation with a completely automated step, the scientists reduced assay times in addition to minimizing operator error, thus improving accuracy of results.
The Automated Unattended protocol uses Thermo Scientific's TRACE 1310 GC coupled with an ISQ Single Quadrupole GC-mass spectrometer operating in full-scan mode for identification, and single ion monitoring mode for masses and quantification. VOCs are separated in the TraceGOLD TG-624 column. Using the TriPlus RSH Autosampler, the scientists combined the dilution step, the standard addition step and the headspace analysis step in the same sequence. Once the operator cuts the sample squares from the packaging under examination and places them in the headspace vials, all further assay steps, including calibration and standard preparation, are performed automatically.
Assay results showed good correlation factors, with the majority of VOCs being measured down to less than 0.01mg/m2. Furthermore, the protocol gave high sample throughput, consistent with requirements under manufacturing conditions.
Both methods presented are marked innovations using Thermo Scientific instrumentation for traditional headspace GC analysis for volatile organic solvents in food packaging materials. They provide useful and valid solutions to ensuring food safety without interrupting the normal manufacturing flow.
References
1. Application Note: 10132 "Ultra Fast Determination of VOCs in Packaging Materials by Headspace GC", Thermo Fisher Scientific Inc., Milan, Italy
2. Application Note 1010 "Unattended Automated Standard Addition and Headspace Analysis for the Quantitative Determination of VOCs in Food Packaging", Pelagatti, S. et al.