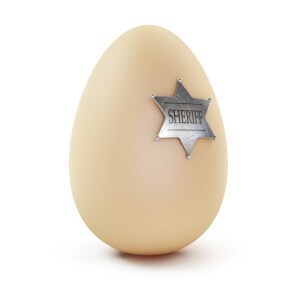 When the U.S. Congress passed and the President signed into law theFood Safety Modernization Act (FSMA), the intent was to give U.S. Food and Drug Administration (FDA) the authority to require that companies build food safety into their processes so that issues could be prevented. The primary section of the act that will drive companies in this direction is commonly referred to as "preventive controls." When FDA proposed a rule that would implement this section, the basic elements were familiar to many food safety professionals. In a nutshell, FDA would require that firms:
Conduct a hazard identification and evaluation to determine what hazards need to be controlled

This includes biological, chemical (including radiological) and physical hazards
Identify "preventive controls" that will eliminate or significantly reduce the hazard

Process controls
Sanitation controls
Supplier controls
Allergen controls
Other appropriate controls
Determine the parameters for process controls
Monitor the parameters
Develop written corrective actions
Verify that the controls are working
Each of these bullets could be exhaustively described. But collectively, they make up what FDA calls the "food safety plan".  The food safety plan essentially provides an analysis of:
hazards that exist,
preventive controls that will be used to manage those hazards,
"instructions" describing how the preventive controls are implemented,
the determination that things are working properly through monitoring, verification, and record keeping, and
corrective action steps taken if something goes wrong.
All of these areas need to be addressed in the food safety plan. In many ways, this is similar to a HACCP plan in that there are parallels between some aspects of preventive controls and HACCP. It is likely that in the food safety plan, the critical control points (CCP) of HACCP as well as operational pre-requisite programs may be the "preventive controls" that are used to significantly minimize the levels of food safety hazards. The proposed PC rule requires that validation and verification, among other things, are performed by a "Qualified Individual." These individuals must have the right training, or documented on-the-job experience that is comparable to the training. Examples of the verification activities performed by the qualified individual are as follows:
validation of preventive controls,
review of records for implementation and effectiveness of preventive controls,
review the appropriateness of corrective actions, and
performing the reanalysis of a food safety plan.
Future articles will address Verification and Regulatory Requirements for Verification.  For more details, read the entire White Paper written in cooperation with The Acheson Group: Verification: Can Your Food Safety Plan Meet the Rigors of FSMA's Proposed Preventive Controls?