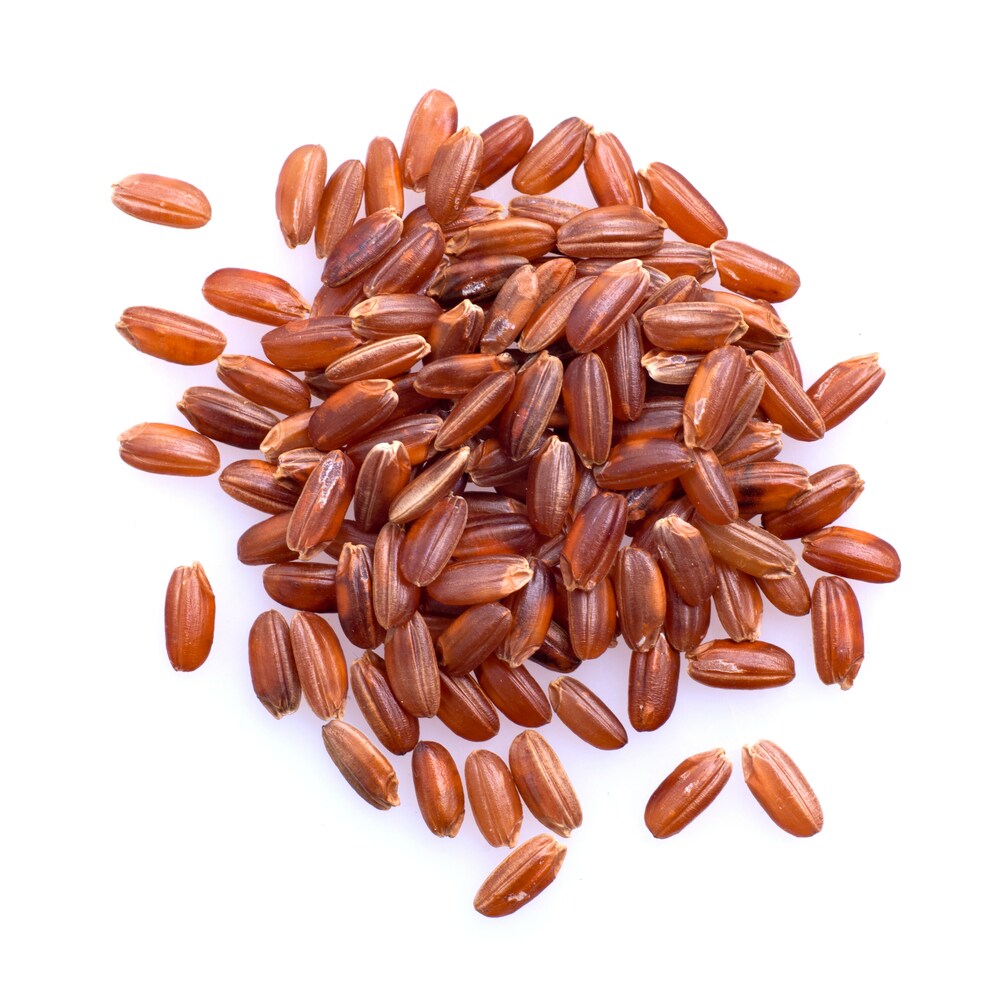 The Rural Development Administration of Korea has developed new rice varieties, requiring the acquisition of nutritional data, including bioactive micronutrient content. Recently, Minatel et al.1 evaluated colored rice for carotenoids, vitamin E (tocopherol and tocotrienol isomers), γ-oryzanol, and fatty acids. These antioxidants have been demonstrated to prevent chronic diseases linked to oxidative stress, including age-related macular degeneration, cancer, and cardiovascular disease. Of particular interest, γ-oryzanol boasts not only antioxidative potential but has also been identified as an anti-cancer, anti-inflammatory agent associated with lowered plasma cholesterol levels. This compound frequently occurs as a food additive to augment shelf stability.
First, the team acquired samples of brown, sugary brown, red, and black rice varieties. They extracted lipids for fatty acid profiling via gas chromatography. They determined that the major unsaturated fatty acids were monounsaturated oleic acid and polyunsaturated linoleic acid. The major saturated fatty acids were palmitic acid and stearic acid.
The researchers also subjected prepared samples to high performance liquid chromatography (HPLC) for the simultaneous quantification of carotenoids, tocopherols, and γ-oryzanol. For carotenoids, they identified lutein (5.1 to 243.7 µg/100 g) and β-carotene (12.1 µg/100g sugary brown and 24.6 µg/100g black). They also report a negligible amount of zeaxanthin in black rice. The most abundant vitamin E isomers were tocopherols: alpha-tocopherol (0.9 to 1.5mg/100 g) and gamma-tocopherol (0.15 to 0.7mg/100 g). The highest concentration of total tocopherol occurred in black rice (2.15 mg/100 g). The team reports notable variation in γ-oryzanol concentrations for red (45.2 mg/100 g), brown (46.4 mg/100 g), black (80.1 mg/100 g), and sugary brown (115.3 mg/100 g) rice samples. They note that sugary brown rice, one of the new varieties, boasted a 2.5-fold increase in γ-oryzanol content when compared to the other varieties.
Finally, Minatel et al. performed liquid chromatography-electrospray ionization-tandem mass spectrometry (LC-ESI-MS/MS) using a Dionex Ultimate 3000 RSLCnano system and an LTQ Orbitrap XL platform (Thermo Scientific™) to determine the γ-oryzanol components present in the rice samples. They relied upon Xcalibur software (Thermo Scientific) for data processing and analysis. The team identified 18 peaks associated with γ-oryzanol constituents, including the three most abundant compounds: cycloartenol ferulate, 24-methylenecycloartanol ferulate, and sitosterol ferulate. They were further able to determine the relative abundance of each of the 18 components in all four sample types.
Overall, the team reports that black rice boasted the highest content of tocopherols and carotenoids. Red rice contained the highest concentration of tocotrienols. Sugary brown rice far exceeded the other varieties for γ-oryzanol content. Interestingly, this study reports higher tocopherol content than tocotrienol, in stark contrast to a previous study of white and brown rice. This variability of vitamin E is likely due to quantification methods, extraction solvents, and growing conditions. The team posits that this data empowers consumers to select colored rice varieties with bioactive compounds best suited for optimal nutrition and demonstrates the priority of rice development.

Reference

1 Minatel, I. O. et al. (2014) 'Fat-Soluble Bioactive Components in Colored Rice Varieties.' Journal of Medicinal Food 17 (10), 1–8. DOI: 10.1089/jmf.2014.3146