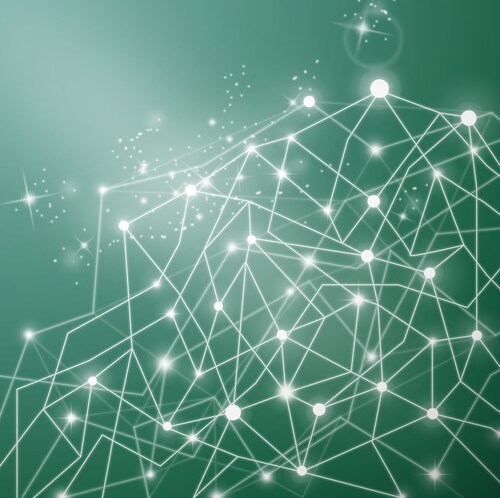 Even if you can't explain it exactly, you're probably already familiar with blockchain through its most famous example: Bitcoin. As a virtual entity or cryptocurrency, bitcoin only exists as chunks of data in digital wallets filed in cloud-based storage, servers, or a personal computer.
Blockchain technology is similar. According to Sylvain Charlebois, Professor of Food Distribution and Policy at Dalhousie University, blockchain also "shows great potential for food safety and verification in the agrifood sector." As a way of storing and sharing information in a decentralized but accessible system, blockchain could improve transparency at all points in the food supply chain. Taken to its logical conclusion, this could accelerate food safety recalls.
Blockchain 101
Blockchain's strength is that it comprises a connected string of records that are verifiable and traceable. Since there is no central repository for the data, which exists on a neutral virtual ledger held in the cloud, blockchain is theoretically accessible by all those involved in its chain. Furthermore, since each package or block of data is time-stamped, linked and encrypted with the approval of each member of the chain, records should be free of corruption. Users cannot modify or tamper with the data blocks without the knowledge and approval of all those involved in the chain.
In other words, blockchain gives a permanent record of each transaction or step in a chain of events, collecting and connecting digital information with a product.
Blockchain for faster food trackback
For food, blockchain could be a useful tool to drive consumer confidence in globalized production. Simply scanning a QR code or label by smartphone could bring up details about origin, shipping time and route, and freshness. According to IBM, replacing the standard paper-based system with cloud data sharing not only gives producers and consumers tools to establish product veracity, but also makes the whole traceability process much faster.
Benefits of faster trackback include:
         Biosecurity: imported pests on fresh produce could be isolated much faster, before they spread.
         Authenticity: for high-value foods such as certified organic, defined origin, and certain species, blockchain could show that the Greek olive oil is indeed Greek and that really is sheep's milk cheese for your organic artisan loaf.
         Cost management: pricing transparency along the chains shows how cost develops.
         Record keeping for handling conditions and processing: errors in the food production chain can be pinpointed.
         Freshness and shelf life: time-stamped information on harvest and transport indicates shelf life and product quality. This could help consumers as well as reduce food waste.
         Point-of-sale verification: scanning a QR code of label for information could become a standard part of grocery shopping and help restore consumer confidence.
For example, in a pilot study conducted with Walmart, IBM blockchain technology reduced trackback for mangoes from 6 days, 18 hours and 26 minutes to around 2.2 seconds. Charlebois suggests that traceability can help with fair pricing transparency as well as origin, organic status determination and other value statements. The impact on food safety could be faster, more precise recalls.
Blockchain, traceability and food safety
With World Health Organization estimates showing that one in ten people annually get sick from FBD, and that around 420,000 die globally as a result, blockchain-powered faster recalls could save lives.
The agrifood blockchain comprises digital record keeping at each step, from farm to fork, within a system built to facilitate data sharing throughout the food production chain. Digitized microbiological testing results could form another data block linked with the product batch.
Current food safety–testing technology such as PCR and automated systems could also contribute to agrifood blockchain.
Molecular food safety testing fits in well with the concept of blockchain: Not only are tests faster to run than traditional culture-based testing,  but instruments often integrate seamlessly with LIMS for digital uploads. 
Incorporating food safety testing results into blockchain means that once a foodborne disease pathogen is identified, federal agencies can access all linked data from a single access point. Instead of spending time collecting dispersed records, agencies can quickly locate the origin and batch for immediate recall. Faster recalls reduce consumer exposure. Furthermore, approaches such as the FoodKeeper app for consumers and the U.S. Food and Drug Administration's FoodNet surveillance system  already make use of digital data and IoT (Internet of Things) connectivity to spread information.
Blockchain records should also help agencies pinpoint affected batches with precision. Since only the affected batch is withdrawn, consumers avoid contaminated foods, and producers lose less product. Furthermore, records should also show exactly how or where the safety chain broke down.
As technology at each step of the food production chain advances, blockchain for food safety shows increasing potential in the global fight against foodborne disease.
Further Reading
Thermo Fisher Scientific Food and Beverage pages
Food Pathogen PCR Test Selection Guide
Read more about culture-independent food safety testing on Examining Food:
Poultry Testing Goes Molecular