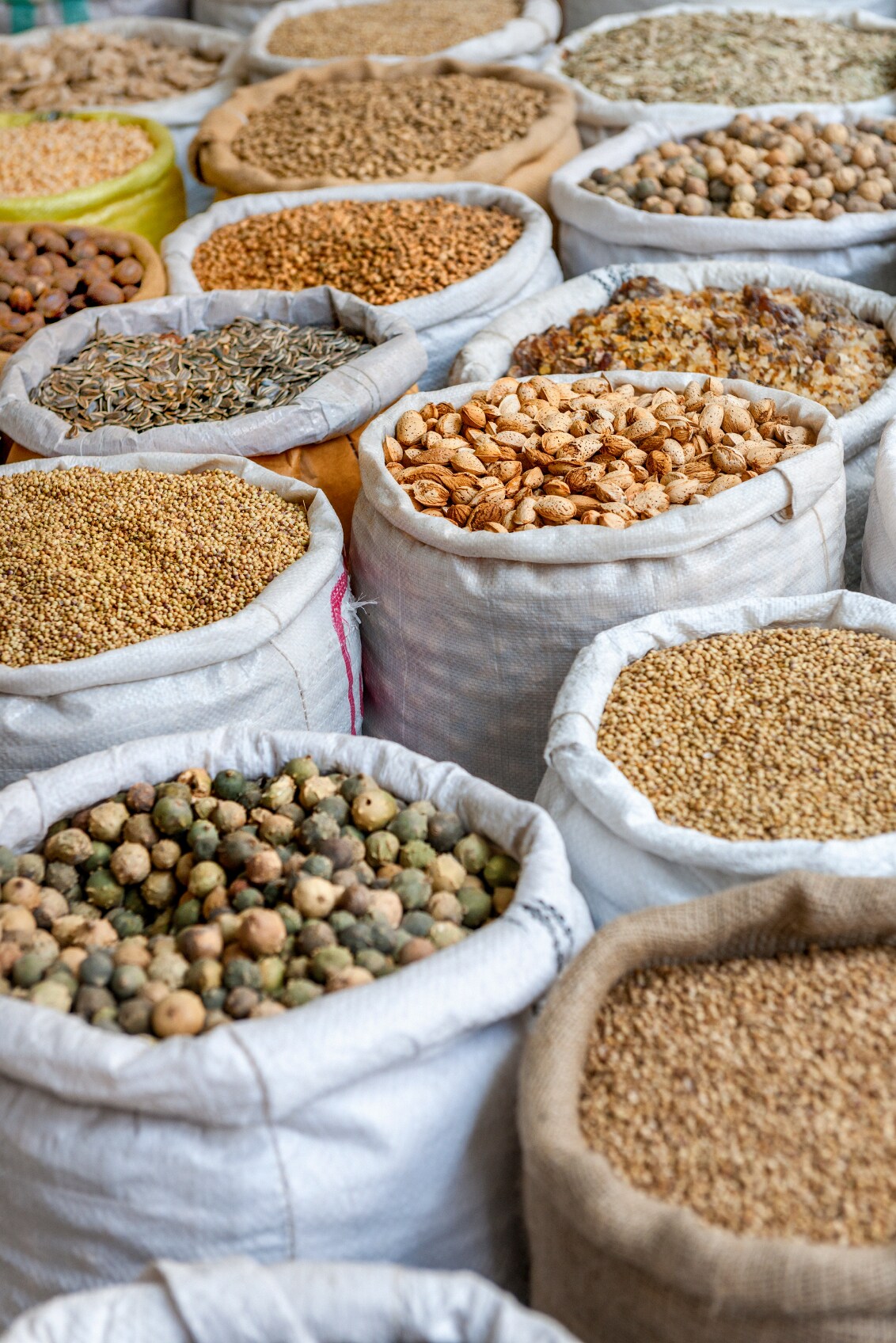 Food safety is more important than ever. Mass communication and social media spread the news of incidents and recalls at lightning speed. Consumers are becoming more educated and more concerned the more they read and hear about food matters. They are often following the trail of the food that will reach their table back to the farm.
The closer you get to the farm, the closer you get to many foreign objects. Most raw foods and ingredients originate in a natural environment – a field, an orchard, a farm, etc. As the food is harvested, foreign objects such as stones or glass can end up co-mingled and transported into the processing plant. Food facility managers do not want to have to clean up problems that can impact deliveries and even customer retention. That means that they are paying more attention to raw foods before they even reach their plant, and are starting to reject entire lots if a problem is detected.
There are some proven detection methods for bulk products, like using screens/sieves, magnets, gravity during pneumatic conveying, optical sorting, gravity and pipeline metal detectors and hand sorting. Yet some of those methods pose their own problems: screen mesh and worn metal pieces can break off and contaminate the line. In addition, fragments of bones, pits or shells that are removed during processing can end up hidden in the final products.
These risks, and the costs associated with them, have led to more demanding detection policies worldwide. The primary way to address this issue is to install sophisticated detection systems – such as using X-ray systems before materials are accepted, which augments a metal detection program upstream and additional x-ray close to the end of the line.
Using x-ray equipment to inspect nuts, berries, grains, and vegetables in bulk at the beginning of the process makes sense. These high performance x-ray systems based on the conveyor model find contaminants such as metal, rock, plastic and glass and remove them prior to further processing  providing instant cost savings. Some bulk x-ray inspection systems are flexible enough to accommodate nearly any type of food product and can include powerful software to eliminate false rejects, as well as multilane inspection and rejection to minimize scrap and rework.
During the bulk inspection process, material passes thorough the x-ray inspection system by first entering through the infeed, getting leveled out by the metering guide to maintain a consistent product height, held within the system by the belt guides and successfully exited through the outfeed and/or reject mechanism.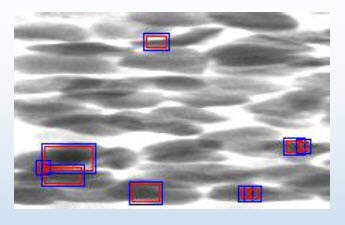 One producer of almonds used a bulk x-ray application and improved efficiency, product recovery, and reduced rework. Over 8,000 lbs. of almonds were inspected per hour. They passed through at half-inch depth and as a result, 1-2mm metal and 3-4mm of glass and stones were detected. (See image above.)
Of course, bulk x-ray can't find everything.  Stones and rocks vary in density and x-ray inspection systems can't detect them all depending on their size, shape and density. The same thing applies to light weight contaminants. Some of each of these will get through the system undetected; therefore it's critcial to set clear expectations upfront with clients so they are not surprised later.
In reality there is no single system in the market today that will find everything. Adding x-ray inspection to the process is another powerful tool to address this issue. A combination of inspection systems (screens, optical sorters, metal detection and x-ray) will provide the best solution but may not be realistic. (You can read additional information about x-ray inspection vs metal detection in a previous blog article.)
X-ray inspection has the ability to provide the best bang for the price since it is not limited by screen size or color of the foreign material and is going to detect more than just metal. And it can often be done without decreasing throughput. Most sorting systems have to run at a single product depth where x-ray systems have been set up to inspect up to 1.5 inches of depth. Therefore, correctly balancing the product speed and product depth is important to providing the best results. It's not possible to simply increase the throughput without changing the filter thresholds to detect with similar performance at a higher rate. Many food production staff do not understand this issue and may be concerned that a system is not functioning when in reality it simply needs to be fine tuned for a different flow rate.
This topic was discussed at the most recent Pack Expo.  Click here to download a pdf copy of the presentation.
Learn more in our previous blog posts:
How Do Bulk X-Ray Systems Work?
Infographic: 5 Features To Consider When Selecting Bulk X-ray Equipment