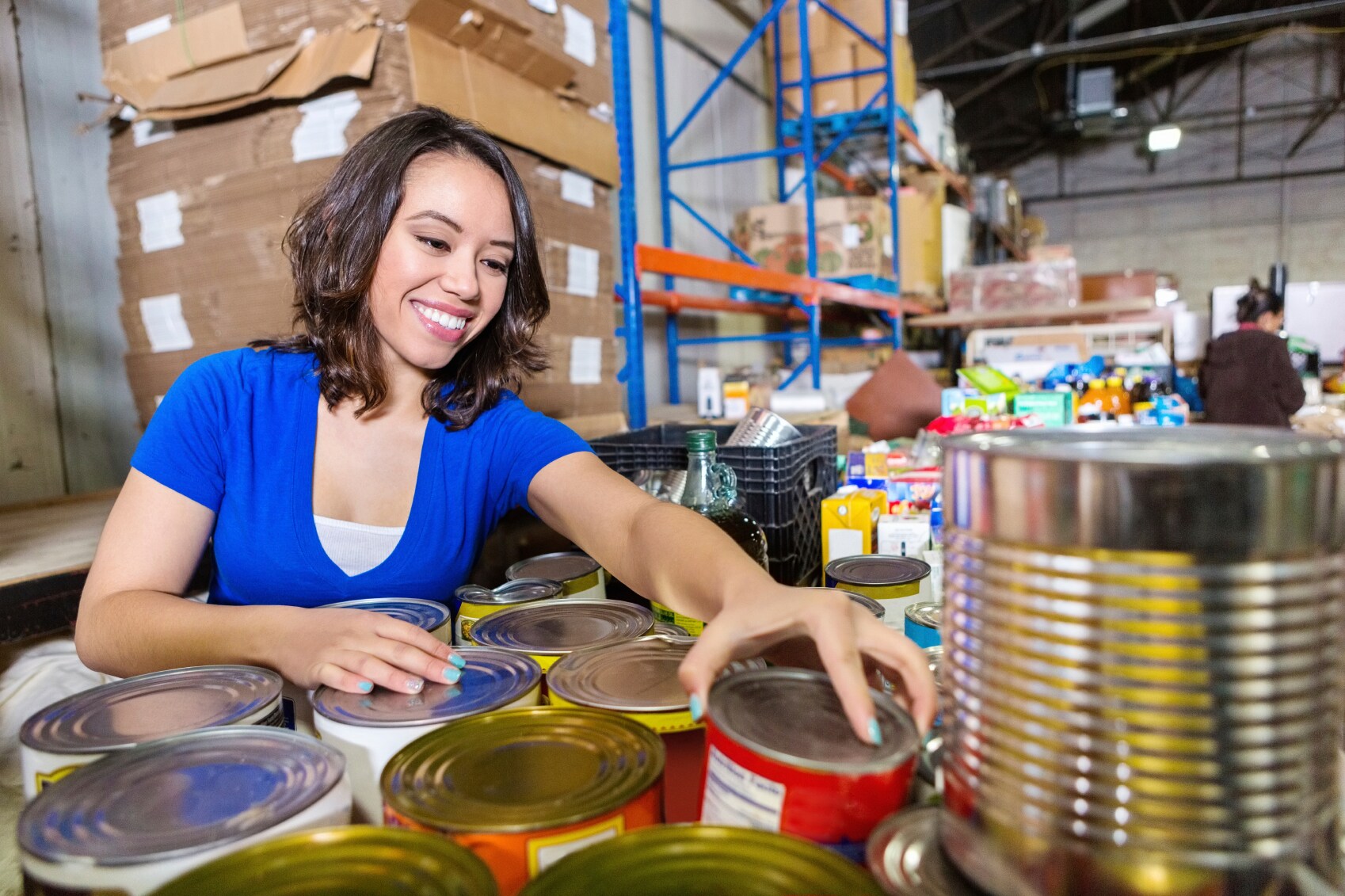 If you are fan of the television show classic, Seinfeld, you might remember the episode when Kramer goes to the price club and buys his groceries in bulk. Jerry is astounded that Kramer would buy, among other things, a 4-pound can of olives, a 48-pack of waffles, a gallon of barbecue sauce, 10 pounds of cocktail meatballs, and tuna cans the size of your head. The scene makes viewers chuckle. But trying to inspect those giant packages before they go out the door is not a fun task for food producers.
And food safety is nothing to joke about.  The USDA constantly issues recalls and public health alerts for issues involving p
For this article, we'll address inspection and product contamination involving foreign objects — like metal, glass, stone, plastic and other dense foreign objects — in large packaged food products.
Many club stores and wholesale warehouses mandate the use of detection/inspection for products sold in their outlets. In one article, a spokesperson for its food safety and quality assurance said that the club "has its own inspectors but also requires its estimated 4,000 food vendors to have their products inspected according to a detailed 10-page list of criteria. Private auditors must X-ray all products for "sticks and stones, bones in seafood — anything you can think of that might be in hot dogs, baked goods, outside of produce."
It's standard practice to use metal detectors and x-ray inspection equipment to help ensure products meet regulatory requirements and have no foreign contaminants. However, the large packaging associated with wholesale clubs can be challenging. In many cases, the finished product may involve multiple components, such as cartons or flexible bags, as well as large, individual packages or boxes.
Also, the foods themselves are usually much bigger than can be found in standard grocery stories. Instead of being available in small wedges, cheese is usually sold in large blocks. Hefty ice cream tubs can contain more than six times the volume than a standard container of ice cream found in grocery store freezers. Even meat and poultry packages are bigger in warehouse clubs. And besides being big, these products can also be heavy.
If food producers are offering these large items, they need to verify that their inspection equipment is suitable for the job. When dealing with large bulk items, the x-ray power of their machines must be high enough to penetrate thick and dense package products. The conveyor should be able to handle heavier products and move at variable speeds. There are some industrial X-ray systems that can handle products that weigh over 100 pounds so food manufacturers should compare their options. The technology of their inspection equipment must be able to accommodate these large items if they expect to keep selling to these outlets and continue being one of their 4,000 vendors.
Food producers need to first take inventory of their inspection equipment. Do they use metal detectors or x-ray inspection? Metal detectors can be installed almost anywhere in the food production process, but their performance depends on the size of the aperture (hole) the product passes through. In general, they work best for bulk conveyed or piped product or products in small packages. X-ray detection systems are dependent on product size, too, but have greater sensitivity with large products than metal detectors. (And of course, metal detectors cannot find glass, rocks, bones or plastic, and are ineffective if there is metallic packaging.)
In a typical food X-ray inspection system, an X-ray beam is generated and passed through the product being inspected as it is conveyed through the system. A detector creates a line-by-line image of the product which is sent to a computer for vision analysis. (Some machines can scan over 1600 lines per second.) Before the product leaves the system, the computer makes a good/bad decision which automatically rejects contaminated products. Although there are many other possible configurations for X-ray systems, the fundamental operation is always the same. Products are scanned, analyzed and passed or rejected.
In our infographic listing 10 Factors Food Processors Should Consider in Selecting an X-Ray System, we noted that sufficient X-ray power helps ensure precision and minimizes false rejects. Source and detector selection is critical to make certain the X-ray beam is wide enough to pass through all portions of your largest product. With larger items, food producers need a higher power source, at least 160W (80kV/2mA) or 200W (100kV, 2mA).
In addition, clear visuals are needed to help make sure the product and the contaminant or other anomaly is visible on the screen. Wider X-ray beams and arc-shaped detectors help eliminate blind spots in the inspection tunnel. The ability to save rejected product images facilitates record keeping, system adjustment and fine tuning, so aperture size needs to be wider and taller than standard x-ray systems, without bigger machinery taking up significantly more room on the production floor.
With regulatory requirements and brand protection concerns looming over food producers' heads, it is vital that companies use the proper equipment to help protect the safety and quality of their packaged and unpackaged products. Metal detectors and x-ray inspection systems may have been in long use to provide complete protection from metal, glass, stone and other dense foreign objects; but applications and requirements can change over time. If a company wants to continue working with the big wholesale outlets, it needs to demonstrate that its inspection equipment can handle large bulk products and ship quality products, making it worthy enough to join the club.
Note:  This article was previously published in May 2016, but has been updated and republished.