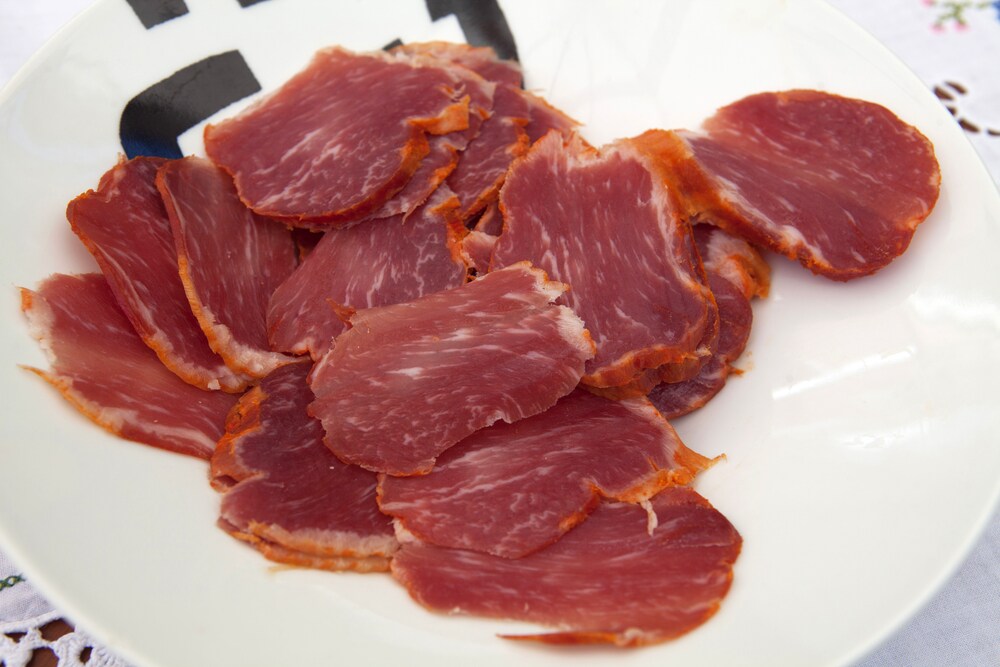 The prospect of pathogens contaminating our food is cause for everyday concern. The idea that some of those pathogens may have the ability to develop resistance to the disinfectants we use to combat them, however, is downright frightening.
Such may be the case with one of the most lethal known foodborne pathogens: the bacterium Listeria monocytogenes. Often leading to infections of the central nervous system, such as meningitis, L. monocytogenes presents a high rate of mortality in its victims.
In an attempt to better understand this deadly pathogen, researchers in Spain recently completed a pair of studies that examined its presence at an Iberian pork processing plant over the course of four years. The first study, which spanned three years, used pulsed-field gel electrophoresis (PFGE) to identify 29 types of L. monocytogenes in the plant. Eight of those types were classified as "persisting," due to their continued presence at the plant throughout the three years despite disinfectant treatments.1
The second study, which took place during the fourth year after disinfectant procedures at the plant had been updated, found a decreased presence of L. monocytogenes. However, four of the original 29 types continued to resist treatment.
These findings were consistent with previous research that documented the ability of genetically similar strains of L. monocytogenes to persist in a single processing plant for months or even years, continuously contaminating food products. Where authors of the existing literature tend to disagree is on the topic of whether or not certain characteristics of those bacterial strains facilitate their persistence. Thus, the researchers set out to characterize the four surviving strains of L. monocytogenes in terms of virulence potential, motility, surface attachment and antimicrobial susceptibility in hopes of explaining their extended persistence in the plant.
Virulence potential was measured by observing the activity of virulence-associated proteins when inoculated in their relevant media (Thermo Scientific). Motility was quantified by measuring the diameter of the swimming colony in incubated cultures, and surface attachment was analyzed using microplate assays with crystal violet staining. Finally, susceptibility to antimicrobial agents was evaluated through agar dilution assays that tested the bacteria against cadmium chloride (Cd), benzalkonium chloride (BAC) and ethidium bromide (EtBr). The strain L. monocytogenes Scott A was tested as a control in all of the relevant experiments.
Once the data was collected, an ANOVA test was used to identify any significant correlations between each strain's motility and surface attachment with its PCR serogroup, its lineage, the presence of a mutated prfA gene, the presence of a premature stop codon (PMSC) in its inlA gene, its resistance to Cd and its resistance to BAC.
The results of the statistical analysis indicated significant relationships between the survival of certain L. monocytogenes strains and three variables: a mutated prfA gene, a PMSC in the inlA gene and resistance to BAC. The mutations of these strains lead to attenuated virulence, which appears to be an advantage for survival in food environments. Strains of lineages containing more plasmids were also found to be more BAC-resistant.
While resistance to increased sublethal concentrations of BAC was found to be associated with the survival of L. monocytogenes, the minimum inhibition concentrations of BAC-resistant strains were found to be lower than the levels of disinfectant already used in food production facilities. According to the study, proper administration of disinfectants should therefore be sufficient to treat even the "surviving" strains of L. monocytogenes; improper implementation or oversight of difficult-to-clean areas, however, could facilitate the survival of these strains.
References
1 Ortiz, S. et al. 2014. 'Control of Listeria monocytogenes contamination in an Iberian pork processing plant and selection of benzalkonium chloride-resistant strains.' Food Microbiology 39(5) 81-88.