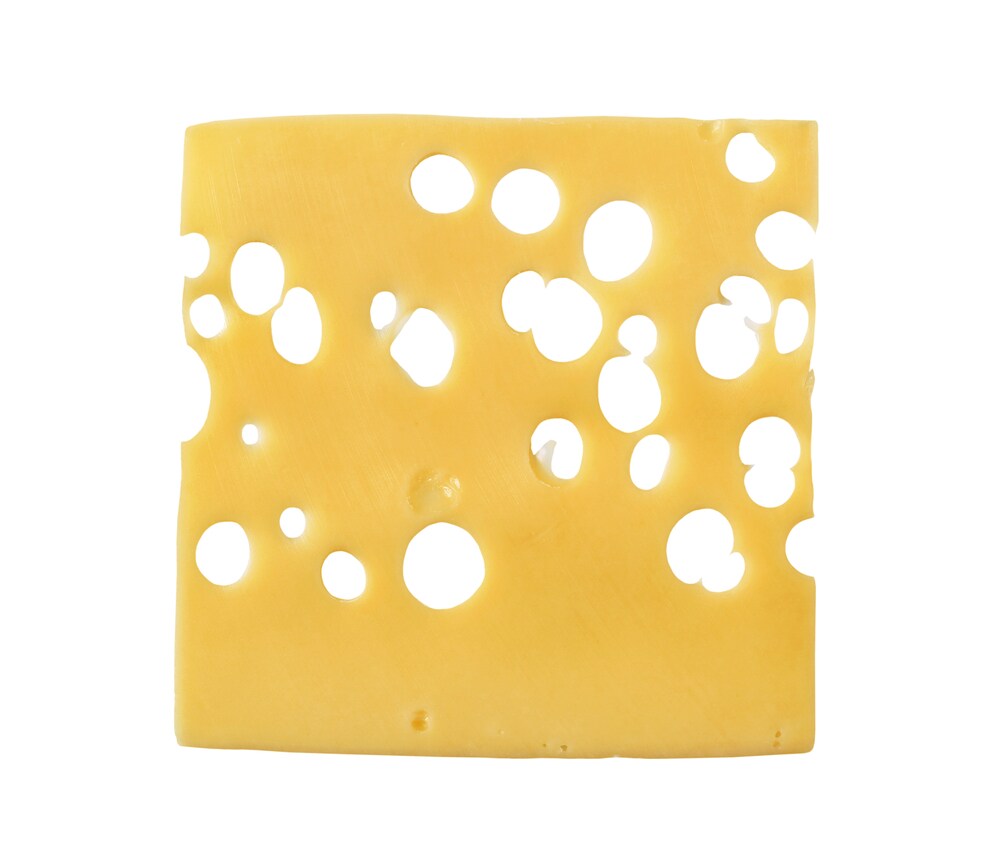 The Swiss cheese industry relies on naturally occurring enzymes in bovine milk to impart a characteristic taste to their final products. For this reason, producers prefer to use raw milk rather than pasteurized to make their cheese, relying heavily on animal management and milk production practices to keep the bacterial flora under control. Herd health factors such as mastitis, udder hygiene and milking practices can therefore influence microbial contaminants in the finished cheese.
Hummerjohan et al.1 have recently completed an extensive characterization of Staphylococcus aureus isolates found in cheeses contaminated with coagulase-positive staphylococci. Their investigation comprised genotyping to classify subtype and examination for expression of virulence factors including staphylococcal enterotoxin (SE) production. When identified, enterotoxin production was measured in vitro and then typed for further classification. Their experimental design also included testing for methicillin-resistant Staph. aureus (MRSA) strains using an enhanced culture procedure for rapid identification (Oxoid MRSA Brilliance agar, Thermo Scientific) followed by PCR amplification of the mecA gene.
The researchers cultured bovine raw milk cheese samples contaminated with coagulase- positive staphylococci that had been submitted for further investigation by food safety control laboratories across Switzerland. They confirmed the bacterial identity by PCR screening representative colonies to detect the nuc gene which is specific for Staph. aureus. Out of 623 CPS isolates, the team found that 609 were indeed Staph. aureus. The bacterium was isolated in 77 out of the 78 raw milk cheese samples presented for testing.
Once Hummerjohan and co-workers were satisfied with identity, they genotyped isolates, amplifying for a number of markers. These included nuc, coa, spa, tst and lukE genes, the 16S-23S rRNA intergenic region, and SE genes. With this information, the researchers fully characterized the bacterial contaminants, noting subtype abundance and prevalence. In total the research team identified 20 different staphylococcal genotypes, with Staph. aureus GTB, a common cause of contagious mastitis outbreaks in herds, being most frequently identified in samples (72%) and among isolates (62%).
In addition to strains most likely originating from cows, Hummerjohan et al. also identified isolates that probably arose from human contamination. The researchers chose to screen all samples for MRSA using Oxoid MRSA Brilliance agar, a rapid, chromogenic culture system that positively identifies methicillin-resistant Staph. aureus colonies within 18 to 24 hours. Using this method, they identified a presumed human-origin isolate cultured in one cheese sample as MRSA. This was further confirmed by real-time PCR which showed the presence of the MRSA-specific mecA gene.
Out of the 20 genotypes of Staph. aureus characterized, 14 expressed virulence genes for SE. When the scientists cultured these strains in tryptic soy broth (Oxoid, Thermo Scientific) under continual agitation for 18-24 hours, they found that all produced staphylococcal enterotoxins in vitro, as tested by reversed passive latex agglutination assay (Oxoid, Thermo Scientific). Only 13 of the 78 cheese samples submitted for testing were free from enterotoxin-producing staphylococci. The scientists note that this is an important finding since SE is a cause of food poisoning in consumers.
In addition to Staph. aureus causing widespread economic and herd welfare problems within the Swiss dairy industry, it also represents a significant concern for human health. Hummerjohan et al. suggest that taking steps to control the microbe will benefit both food safety and the dairy economy.
References
1. Hummerjohan , J. et al. (2013) "Enterotoxin-producing Staphylococcus aureus genotype B as a major contaminant in Swiss raw milk cheese", Journal of Dairy Science 97 (pp.1305–1312)
Further Reading