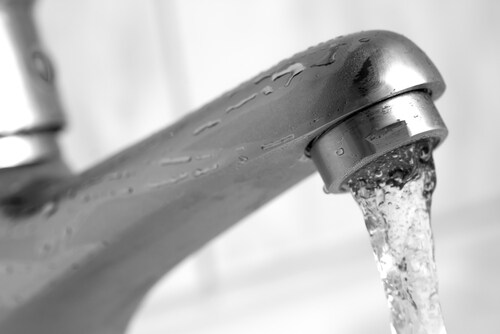 For analytical laboratories dealing with consumer safety issues, complying with regulations regarding coliform enumeration in drinking water just got a little easier. Not only is the new Thermo Scientific Chromogenic Coliform Agar (CCA) (ISO) compliant with International Organization for Standardization (ISO) standards, but it also satisfies European Union and United States regulations.
Drinking-water standards in the United States and Europe are extremely high, rigorously controlled by the EU Core Directive for Quality of Water for Human Use (98/83/CE) and the US Environmental Protection Agency (EPA) Safe Drinking Water Act of 1974. These regulations seek to maintain the quality of drinking water and set thresholds for microbial contamination, including coliforms.
Coliform bacteria are rod-shaped, Gram-negative bacteria found in aquatic environments as well as soil and plant matter. High numbers are found in the gastrointestinal tracts of many animals, and they are abundant in feces. Although most coliform bacteria do not usually cause disease, they are good indicators of fecal contamination. Food and consumer safety specialists use coliform bacteria to indicate breaches in safe handling and plant hygiene practices. In drinking water, coliform presence can indicate fecal contamination or breakdown in sewage sanitation practices.
Escherichia coli strains do, however, pose a disease risk. Once consumed in either food or drink, the enterotoxins released by the bacteria can cause anything from mild vomiting and diarrhea to acute organ failure, meningitis and death. This is particularly serious in young, immunocompromised, aged or weakened individuals.
E. coli contamination is one of the top ten causes of water-related diseases in the United States, according to Centers for Disease Control (CDC) figures (1971–2010). Between 1971 and 2006, 833 outbreaks of water-associated disease resulted in 577,991 cases and 106 deaths; E. coli was identified as the sole pathogen in 12 outbreaks, causing six deaths.
Between 2011 and 2012, public health reported 32 outbreaks of waterborne disease; of the three outbreaks not caused by Legionella species, 56 out of the 90 cases recorded were due to Shiga toxin–producing E. coli.
Since coliform presence is a possible indicator of other fecal pathogens, and the minimum infective dose of E. coli is only around 10–100 organisms, it is important to be able to confidently test for extremely low populations present in drinking water.
Designed for drinking-water analysis for samples with low bacterial numbers, Thermo Scientific CCA (ISO) is easy to use and easy to read. The ISO guideline ISO 9308-1:2014 (Enumeration of Escherichia coli and coliform bacteria–Part 1: Membrane filtration method for waters with low bacterial flora) specifies a method using membrane filtration prior to culture on a chromogenic coliform agar medium for confidence in enumerating these microbes. The Thermo Scientific CCA (ISO) complies with this standard and also meets ISO 11133:2014, which sets out quality standards for culture media used in microbiological analysis.
Presented as a dehydrated medium and in packs of prepared plates, Thermo Scientific CCA (ISO) relies on specific features of coliforms and E. coli to give rapid, accurate and easily read results:
D-galactosidase, an enzyme associated with coliforms, digests Salmon GAL, a chromogen present in the medium. This results in a color change to pink or red, which distinguishes coliform from other bacterial colonies.

E. coli also contain D-glucuronidase. This enzyme digests another chromogen X-glucuronide in the medium. In combination, the enzyme-associated color changes highlight the E. coli colonies as dark blue or violet.
Addition of bacterial inhibitor Tergitol-7 in the medium discourages growth of all other bacteria except coliforms. Following membrane filtration, all results are ready within 48 hours and there is no need to subculture. Not only does the Thermo Scientific CCA (ISO) offer a rapid and efficient method for enumerating coliforms, but analytical laboratories also save time by using the pre-poured plates, since many of the quality-control assessments required by ISO 11133:2014 are the responsibility of the manufacturer.
Further reading
Updated ISO Guideline Recommends Chromogenic Coliform Agar for Water Quality Analysis
Fact Sheet on Non-O157:H7 STEC (E. coli O145)
Monitoring Drinking Water Safety
More about coliforms and food safety
Clean Water, Clean Produce: Agricultural Water Testing Under FSMA
E. Coli in Raw Produce: A Public Health Risk for Consumers
Food Safety and Fresh Greens for Young and Old