Like explorers in a new world, North American scientists working in a number of institutions have discovered five new species of the genus Listeria, thus bringing the total number of members to 15. Working with samples from agricultural and natural environments, the team established the genomic identity of the isolates from Ion Torrent Personal Genome Machine (PGM) (Life Technologies) reads and then proceeded with traditional phenotyping to establish classification1.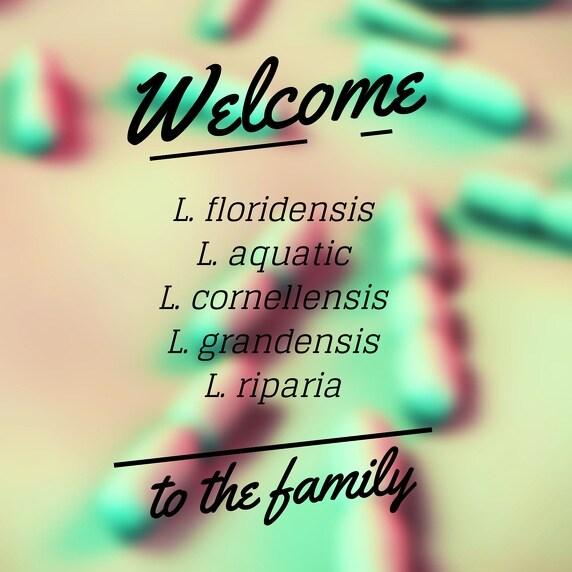 Listeria are gram-positive, non-spore forming, catalase-positive bacteria, shaped like rods that often cluster together to form short chains. Some members of the genus use flagella for motility. They are found widely in the natural environment and thus are potential contaminants in food prepar
ation facilities. Of the different species previously identified, only L.monocytogenes is pathogenic in humans, causing a febrile gastroenteritis that is usually mild and self-limiting. Infection rates are low but the disease has a 20% fatality rate in those susceptible, including immunocompromised individuals, the elderly and during pregnancy (mother and fetus).
Bakker et al. examined samples from two US states (Florida and Colorado) where Listeria-like bacteria had been isolated but could not be further identified using traditional methods of classification. Although the isolates showed similar colony morphology during culture, the researchers were unable to associate them with strains already established.
The team first proceeded to establish draft genomes for the unidentified isolates. They prepared samples for analysis using the Ion Torrent PGM, a novel ion semiconductor sequencing tool that offers powerful next-generation genomic technology for bacterial typing, among other applications. Working with reference strains, the researchers established that the 97.3% draft genome coverage they obtained was sufficiently in depth for characterizing the unknown isolates. From this data, the team found that five of the unknown isolates could be described as probable new species of Listeria.
Bakker et al. used these draft genome reads to calculate BLAST Average nucleotide identities (ANIb) and amino acid identities (AAI) for the five Listeria-likeunknowns. Their analysis showed that ANIb and AAI values for the unknowns were <84% and <87.9% when compared with previously described Listeria species. Furthermore, shared gene content values were low, suggesting that each isolate was indeed a species nova.
The researchers then phylogenetically analyzed 16S rDNA and 31 amino acid sequences to place the new species within the four clades of the genus Listeria, and completed traditional phenotyping to confirm their genomic identification and characterize the species further.
All the new species were gram-positive, Voges-Proskauer negative and catalase positive. None were motile and, according to BLAST query, did not possess motility-associated genes. In addition, none of the five were hemolytic on standard culture testing, suggesting that these species are non-pathogenic and lack the virulence genes found in the prfa-cluster.
Reference
1. den Bakker, H.C. et al. (2014) "Five new species of Listeria (L. floridensis sp. nov, L. aquatica sp. nov., L. cornellensis sp. nov. L. riparia sp. nov., and L. grandensis sp. nov.) from agricultural and natural environments in the United States", International Journal of Systematic and Evolutionary Microbiology 2014 Mar 5. doi: 10.1099/ijs.0.052720-0. [Epub ahead of print]
Further Reading